How to push back against the gentrification of Christmas
Has a privately educated young man called Tarquin been telling you all about how the working class don't like avocado? Perhaps you should turn your attention to this year's venison crisis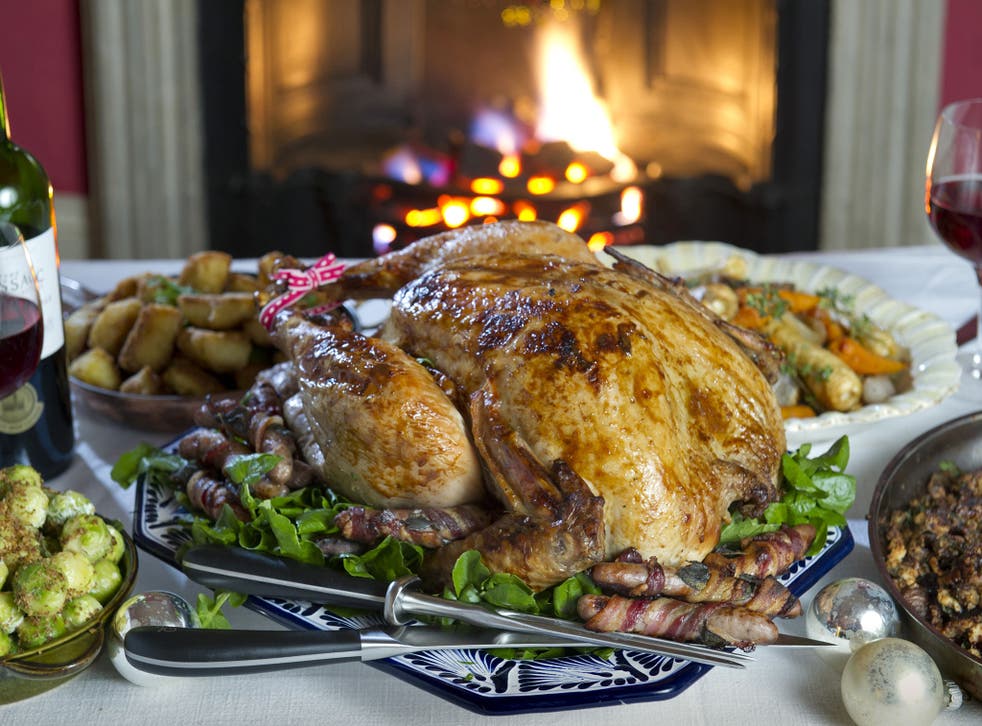 Have you heard about the evils of gentrification? I have, usually through the mouths of young white men called Tarquin whose £20,000-per-year boarding school education gave them the vocabulary to explain exactly what is wrong with the artisan café proffering avocado toast down their road.
"I feel the pain of the working class," they will tell you. "That's why this avocado represents everything that's wrong with society. And it's not just the avocado – it's the sourdough beneath it. Poor people want spam sarnies on cheap white buns, dammit! They want lukewarm beans straight out of the can with a side of milky tea in a greasy spoon. They want their eggs fried, with a slab of lard on top, served by a former miner in a flat cap who talks to them about housing benefit in a regional accent. Serving them avocados only confuses them. Do you think they care about green things that grow in tropical climates? The only holidays they've ever been on are in tents made out of bin bags that they pitched on the side of the road outside Butlin's!"
This style of complaint is extremely trendy among the sorts of people who will tell you that they just couldn't hack the 9-to-5 lifestyle because they're offbeat like that, so thank God for the trust fund really and see you at next week's march for anarchism.
In general, as you can probably tell, I'm suspicious of such posturing: assuming that the artisan bread is the problem while you pay £2,000 a month for a studio flat in the same area is both illogical and patronising. Poor people's problems are rarely to do with guacamole – they're usually a lot more to do with their rent, and their favourite restaurants and bars being replaced by a supersize Starbucks or another Tesco Extra. It's Gentrification Gone Mad is often merely a leftier-than-thou restyling of It's PC Gone Mad – the former phrase so often spouted by the children of those who espouse the latter.
Having said all of that, there is one Gentrification Gone Mad bandwagon I'm happy to hypocritically jump on board this December. The Sainsbury's pre-order service has run out of venison and veal, with venison demand in particular 115 per cent higher than last Christmas.
They're predicting that 100,000 fresh birds – mostly ducks, geese and guinea fowl – will be sold today alone, probably to be stuffed inside other birds and then shoved up the back end of a deer carcass, or whatever Nigella is recommending these days.
Truly, nothing says festive cheer like watching out for Rudolph with the kids then serving his cousins up on a platter in the morning. "Good news, darling! That carrot we left out for the reindeer worked a treat – we managed to ensnare Donner and Blitzen at 2am, and you can have them with a side of Brussels sprouts in a couple of hours!"
All of this makes me hanker for the time when everyone bought their Christmas dinner from Iceland, dumped it on the table in front of an adoring family and conspicuously poured Heston Blumenthal's latest goose-fat-and-cranberry-champagne-with-popping-candy sauce over everything at the last minute.
"Heston's recipe truly saves Christmas every time!" we'd all say, mopping our brows, and then sneakily retreat to throw the ready-meal boxes into the nextdoor neighbour's bins. So what if the most expensive part of the meal was the sauce? Of course, that practice hasn't died out – but nowadays we're supposed to feel bad about it while we do it.
"It used to be that these sorts of meats were only ordered in restaurants," said Susi Richards, head of food at Sainsbury's, when journalists clamoured for an explanation behind the latest figures. "Now people want to recreate that experience at home."
Do they? Or is it more accurate to say that they want to be smiling figures in an Instagram shot, grinning beside a perfectly browned animal-in-animal-in-animal, offset by a tastefully decorated tree that no grubby children's fingers were allowed to get near?
Christmas used to be the great leveller, the time when all of us wanted good food but none of us could be arsed to cook it, when we were all too drunk to be able to tell whether the end product was nice anyway, and when every adult returning to their parents' house found themselves inexplicably reduced to a whining teenager. "I didn't ask to be born!" the 45-year-old CEO would yell, slamming the door on his elderly parents come Boxing Day. And, truth be told, that's the natural way of things.
Spending time with your family at Christmas is supposed to remind you why you moved out in the first place. And cooking a feast for them is supposed to be a tiring, thankless task that everybody argues over while the appointed chefs cut corners and hope nobody finds out.
So please, let's forget the veal, the guinea fowl and the secret fifteen-spice recipe. I don't want to see your braised venison or your designer Christmas crackers in my Snapchat Stories – and I don't expect you to want to see my microwaved Tofurkey and my red wine teeth either.
Register for free to continue reading
Registration is a free and easy way to support our truly independent journalism
By registering, you will also enjoy limited access to Premium articles, exclusive newsletters, commenting, and virtual events with our leading journalists
Already have an account? sign in
Register for free to continue reading
Registration is a free and easy way to support our truly independent journalism
By registering, you will also enjoy limited access to Premium articles, exclusive newsletters, commenting, and virtual events with our leading journalists
Already have an account? sign in
Join our new commenting forum
Join thought-provoking conversations, follow other Independent readers and see their replies