Natural disasters like Hurricane Irma tend to change areas forever – which can be good or bad
The long-term effects of the 1900 hurricane in Galveston, Texas, were very different to the ones in Florida Keys after the Labour Day hurricane of 1935, and different again to New Orleans after Hurricane Katrina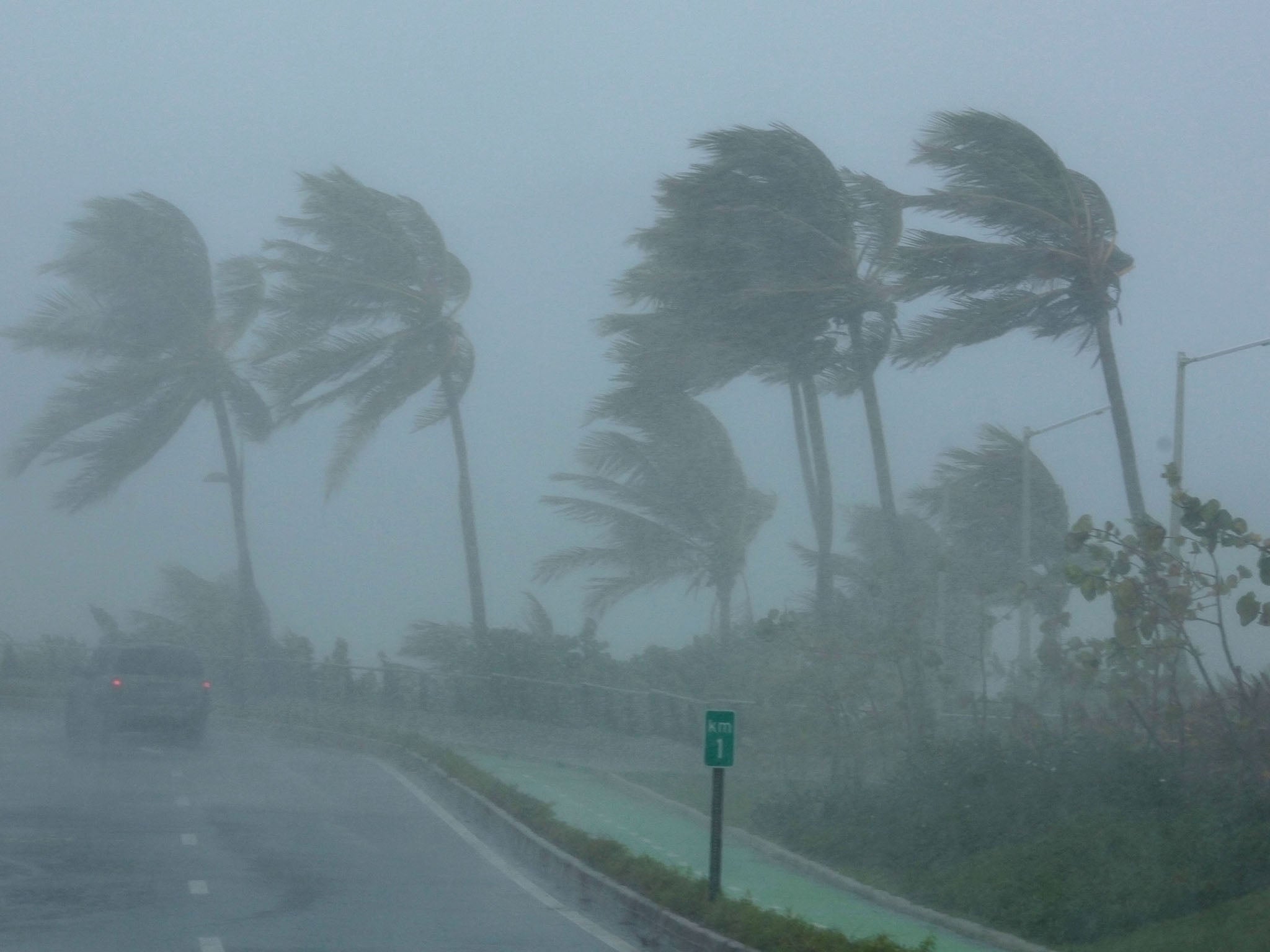 Hurricane Irma is already the strongest ever Atlantic hurricane and may this weekend become the strongest ever to make landfall in the United States. It follows swiftly on the tail of Tropical Storm Harvey, which may well turn out to be the costliest storm ever to hit the US.
While our first thoughts should always be of the human cost of such events – the impact on people's lives and, sadly, sometimes the loss of life itself – there is also an economic burden. If extreme weather is becoming more frequent, and there is some evidence that it is, then we need to think about this.
There used to be a straightforward analysis. In the first instance, after any natural disaster there would be an immediate cost resulting from the disruption. You can see that very clearly in the case of Harvey, which knocked out about 10 per cent of the US's oil refining capacity. The effects of such disruption can be felt worldwide. Here in the UK petrol prices look to be rising about 4p (and going higher than diesel) as a direct result.
But, so the conventional analysis goes, once the initial disruption is past, things quickly revert to norm. Lost production is usually recovered swiftly and reconstruction may actually lead to a net increase in GDP over the following months.
That conventional way of looking at disasters has, however, three limitations, the first two obvious, the third less so.
Planes pass through the eye of Hurricane Irma
One obvious point is that GDP does not equate to welfare. GDP may be increased by reconstruction after a disaster but, on any common sense, a natural disaster is a blow to human welfare in economic terms – quite aside from the misery associated with it. There is a qualitative difference in GDP generated by things you hope you will not have to do, such as rebuilding a house, and things you want to do, such as producing more fruit (important for Florida) or welcoming more tourists.
The second point is that whatever outside help comes to stricken regions, be it in the form of insurance payouts or government funding, hardly ever covers the full financial burden. So there are always losers even in narrow economic terms – businesses that close forever – and anyone trying to put numbers on the impact of catastrophe should appreciate that the macro-economic story, however positive, has many micro-economic miseries within it.
The governor of Texas, Greg Abbott, has estimated that damage from Harvey will be between $150bn and $180bn. If that is right, it will be the most costly such disaster ever – greater even than Katrina, which devastated New Orleans in 2005, or Sandy which hit New York and other East Coast cities in 2012.
We don't yet know how much Federal help there will be. That depends, in part at least, on whether the administration can get Congress to increase the country's debt ceiling. But total payments will be way short of those numbers.
Satellite imagery shows Hurricane Irma make landfall
There is a third element to natural disasters that is even less predictable. That is their long-term impact on a city or region. Sometimes they are positive, sometimes the reverse.
Take the old principal port of Texas, Galveston. It was devastated in 1900 by a hurricane, and as a result shipping moved 50 miles inland to Houston, which was at the time barely developed.
Or take the long-term effect of the so-called Labour Day hurricane of 1935. That struck the Florida Keys, which were linked then not by a road but by a railway. The effort to evacuate the Keys by a rescue train is one of the great heroic stories of all time. The train started its return journey from Key West but was derailed by the storm at Islamorada. Astoundingly, everyone on it survived, but the railway was abandoned, and the bridges and tracks were sold, to become the basis of the road link used today. So Key West got its road to the mainland thanks to the disaster, and that remains one of the most wonderful drives in the world.
Hurricane Irma – devastation caused in pictures
Show all 45
The story of New Orleans since Katrina is more mixed. Population is down by some 100,000, with the greatest decline among black Americans. In 2000 it was 484,674, and that fell to 230,172 in 2006. But by July 2015, population was back up to 386,617. But some areas have more people now and the quality of housing stock is much improved.
The Labour Day hurricane remains the most intense that has ever hit the US mainland. Irma may be more so, and the Keys are being evacuated in preparation. Right now we have a range of predictions about where it may hit the Florida coast and how intense it might be, but we have no precise knowledge. Sensibly, Florida is preparing for the worst and hoping for something better. Whatever happens, though, there will be one lasting effect: the cost of insuring Florida property will rise, and, in some cases, may become impossible to secure. That would not in itself destroy the Florida economy, which has huge strengths, but it would make people rethink their attitudes to risk and location, and that may be no bad thing.
Join our commenting forum
Join thought-provoking conversations, follow other Independent readers and see their replies