If a mole really is leaking Jeremy Corbyn's PMQs attacks, Labour has finally lost all perspective
Nobody wins if this infighting results in a 2020 loss – and the Labour leader is right to be worried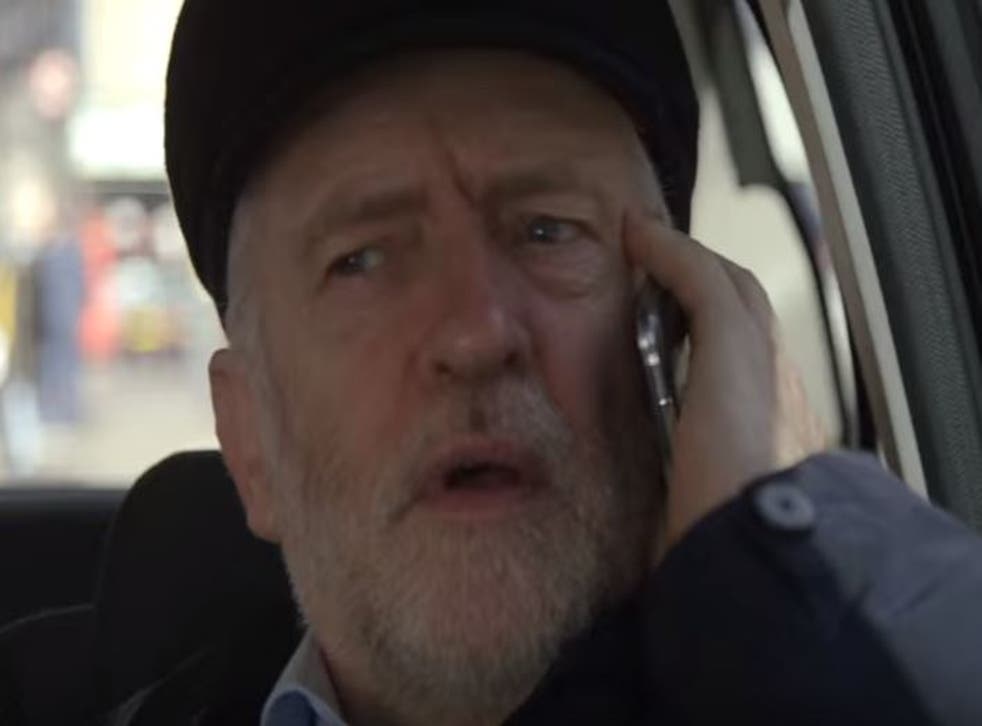 With a daily diet of Tory-on-Tory attacks over the EU referendum, you could be forgiven for forgetting about Labour and its current travails.
The threat of an imminent leadership challenge to Jeremy Corbyn appears to have subsided. The membership are firmly on his side, and any bid to unseat him would fail.
But two incidents in the past two days remind us how divided the Opposition still are. First, Shadow Chancellor John McDonnell said that it "discredits" Labour to share platforms with Conservatives – a clear swipe at London Mayor Sadiq Khan, who did exactly that on Bank Holiday Monday.
Then, in a new documentary about Jeremy Corbyn from Vice, the leader's strategy chief Seumas Milne said that Labour's lines of attack for the weekly Prime Minister's Questions sessions are being frequently leaked by a mole within Mr Corbyn's inner circle.
The two episodes are neat exemplars of the fault-lines that could define Labour's short-term future – but only if the party allows them to.
Firstly, the claim that there is someone in Mr Corbyn's team who is so vehemently opposed to his leadership that they would give David Cameron rope to hang him at PMQs, points to the fact that there are some in the party who have lost all perspective in their pursuit of petty factionalism.
Shadow minister Steve Reed, who is part of a new group called Labour Together, set up in the latest attempt to heal the rifts and bridge gaps between young Corbynite activists and experienced Labour figures in local and national government, believes that those who want to see the party "conduct a civil war" are in a tiny minority, with the vast majority somewhere in the middle, hoping everyone can pull in the same direction. He may be right, but it only takes a few wreckers on either side to pull the party further apart.
The second fault-line will be the dynamic between the leadership in Westminster, and a new generation of powerful Labour mayors of major cities. Mr Khan has already made himself arguably the most powerful Labour politician in the country. With Andy Burnham announcing his candidacy for Greater Manchester, and fellow Shadow Cabinet member Luciana Berger aiming for Merseyside, Labour could soon have at least three heavyweight figures in positions of real power, none of whom have shown themselves to be wedded to the Corbyn approach.
From day one, Mr Khan has distinguished himself from the leadership. Although his referendum campaign appearance with David Cameron this week was probably not calculated to wind up Mr Corbyn and Mr McDonnell, it evidently did just that. More important is his pointed assessment of how he won in London, with a "big tent" approach "that appeals to everyone", focused on meat and drink election issues like policing and housing, and he was unafraid to be pro-business.
It is all intended to invite contrast with the tone or Mr Corbyn and in particular Mr McDonnell's recent policy speeches, with their grand pledges to "transform capitalism", that will probably appeal strongly to experts in political science, but may struggle to cut through with an undecided voter or somebody wavering in their support for their Tories.
Labour can reasonably hope to sweep the board in next year's metro-mayor elections, which will be held in its remaining urban heartlands. Between them, the mayors, with Mr Khan as figurehead, could become a powerful bloc within the Labour party. They will face a choice about how closely they work with the leadership, and the leadership will face a choice about how closely they incorporate them and their approach into the party's planning for the General Election in 2020 (assuming the present Government survives till then).
If Mr Reed and Labour Together are right, then accommodation between the Corbyn/McDonnell project and the metro-mayors could surely be found. The mayors could then be a huge asset, showing that Labour can govern well, going a long way to resolving the credibility problem with which the party grappled unsuccessfully in 2015.
The most ridiculous claims made about Jeremy Corbyn

Show all 11
But if the divisions already on show between the leadership and Sadiq Khan's City Hall persist and widen, then the mayors could serve as lightning rods for opposition to Mr Corbyn, only serving to deepen the sense that Labour is splitting in two. Such a course would only serve to alienate Labour in the eyes of swing voters, and would be relished only by that tiny minority who appear to be happy to indulge in a civil war. Neither faction wins, if Labour loses in 2020.
With Jeremy Corbyn's continued leadership guaranteed by the support of the membership, in the years ahead it is probably the Labour Together approach, with its willingness to bridge the gap between the leaders supporters and his opponents in the party, that may now hold the best hope of electoral victory.
Join our new commenting forum
Join thought-provoking conversations, follow other Independent readers and see their replies