India's caste system is broken – it's time to tear it down and rebuild the nation
Have we learned nothing since the Delhi bus gang rape and murder almost a decade ago? We must stand up for our brothers and sisters' rights and privileges, no matter what class-system they are in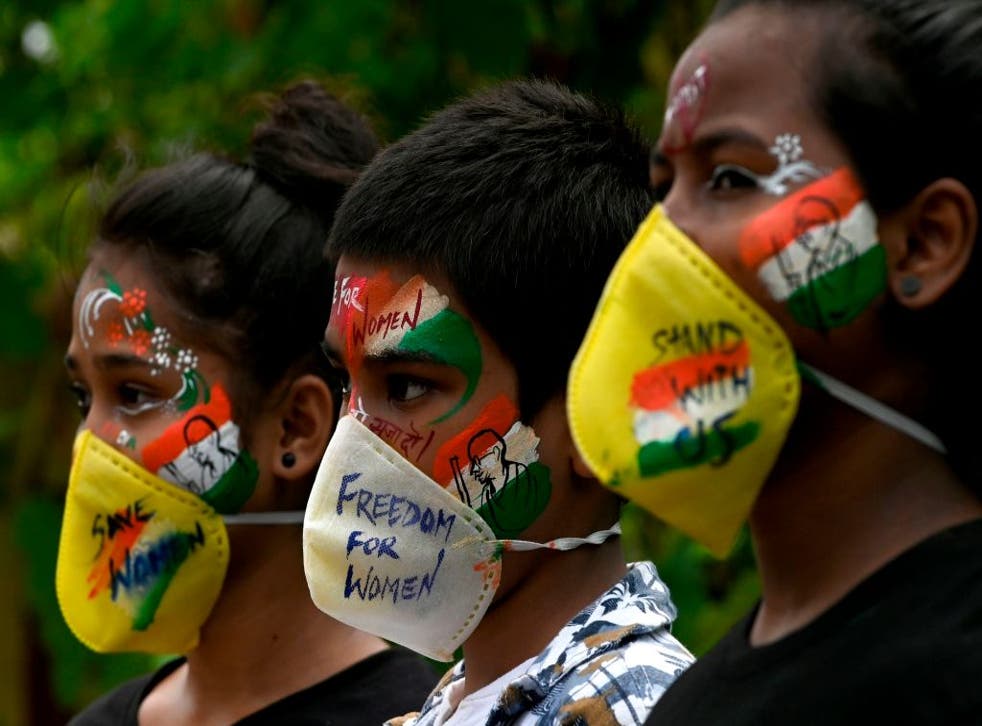 Every country has its own set of internal issues, but the Pandora's box in my beloved nation of India is well and truly open.
Our caste system has long treated individuals in a condescending manner that they don't deserve. The unforgiving Hindu caste system has, for decades, viewed  "Dalits" to be the lowest class of citizen.
The latest class-related atrocity has sent my entire nation into shock – a 19-year-old Dalit girl was reportedly sexually assaulted in a field and tormented by multiple men of the dominant landowning "Thakur" caste.
The victim was allegedly strangled, suffered a cervical spine injury, her tongue gashed, and raped in the Hathras locale of the state of Uttar Pradesh (UP). 
What's more, barely 24 hours after the victim's death, the state police cremated the body overnight on 30 September, and didn't allow the victim's friends and family to attend a funeral beforehand.
A heartbreaking video has emerged of the family in tears, hurling themselves on the ambulance, and begging the police to let them have their daughter's body. Not long afterwards, they were reportedly locked inside their home to ensure they didn't hinder procedures. I fail to comprehend why the authorities acted in this inhumane way. The family, by law, should have been allowed the chance to give their daughter a proper burial.
After this incident, reports of another sexual assault on a woman emerged in the same state. It makes me wonder how many similar assaults have taken place and been ignored due to casteist mindsets. I also wonder if the police would have treated a family of an "upper caste" with more respect. If it wasn't for diligent local journalists and social media users at the right time, we probably wouldn't have even known about the above cases.
According to the National Crime Records Bureau (NCRB), multiple Dalit women are raped every day in India, most of these incidents happen in the state of UP. Heinous crimes still take place, despite laws and so-called "safeguards" in place – like the SC/ST PoA Act of 1989 – set up to allow people of lower castes to live in society without fear or violence from the dominant castes.
Government officials are aware of these issues, but the laws are not being enforced. I don't only blame the authorities and the police for allowing these deplorable crimes to take place, but citizens and residents are as much to blame for not calling out perpetrators and upholding this dated and discriminatory system. While the rest of the world is looking at the future, working on Artificial Intelligence and the like, in India many people can't except important laws, and change.
There's a desperate need to educate every child from birth not to follow the same mistakes as the generations before.
Exactly eight years ago, India shed tears after the brutal Delhi bus gang rape and murder, of a 23-year-old female physiotherapy intern, and we have learned absolutely nothing.
I for one recall how emotionally tense it felt in India during that time. It is so hard for me to say that almost a decade later, we're experiencing the same situation again.
Our system is broken, we as people are broken. If the whole country doesn't decide to collectively do something in order to bring positive change, then innocent lives will keep suffering.
We must follow the lead from communities in the US, and the rest of the world, fighting against discrimination (and in solidarity for Black Lives Matter earlier this year), and stand up for our own brothers and sisters' rights and privileges and those facing discrimination on a daily basis in India.
Join our new commenting forum
Join thought-provoking conversations, follow other Independent readers and see their replies