Millions of girls are still being mutilated – let's use International Women's Day to talk about FGM
The woman who cut me was my mother's friend. She just thought it was the normal thing to do. I've since asked her why she did it, and her excuse was that when I was born they could tell from my eyes that I was strong-headed and they wanted to tame me, to protect me from their forecast promiscuity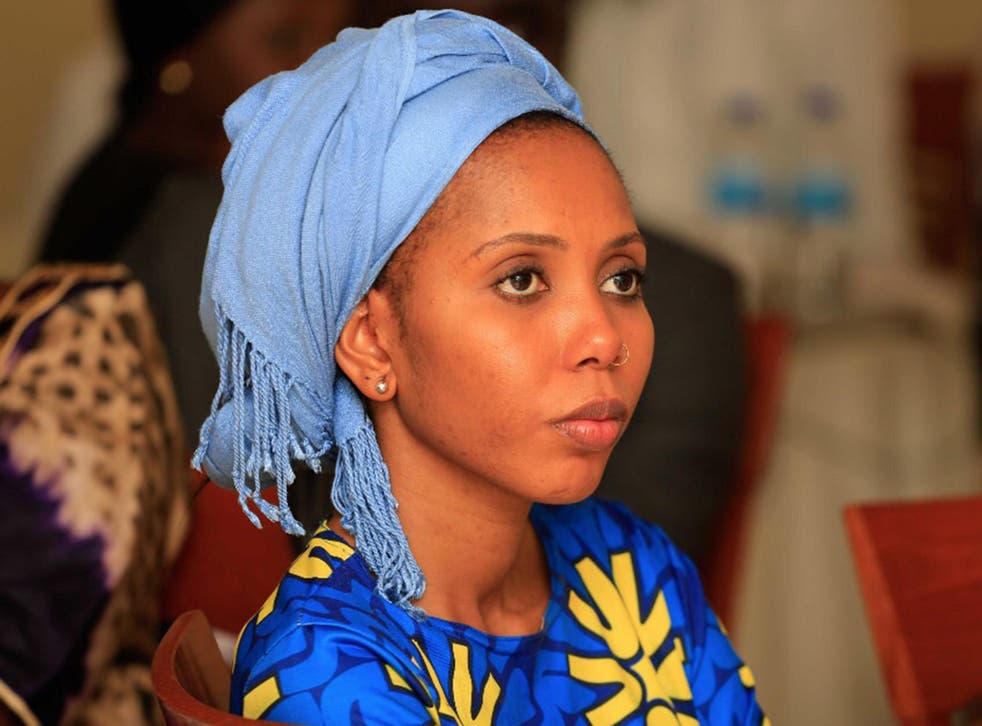 I was 15 years old when I got married. It had been arranged by my family and I'd been sent to America to live with a man I barely knew. A child, alone in an unfamiliar country, I discovered that I was a survivor of female genital mutilation (FGM), when I had my vagina cut back open to have sex.
I was subjected to infibulation, the most extreme form of FGM, when I was just one week old in my home country, The Gambia.
The woman who cut me was my mother's friend. She just thought it was the normal thing to do. I've since asked her why she did it, and her excuse was that when I was born they could tell from my eyes that I was strong-headed and they wanted to tame me, to protect me from their forecast promiscuity.
Desperate for answers, and determined that no girl should ever endure the same abuse, I petitioned then President Barack Obama to look into the impact of FGM on women in the US. After it was signed by more than 220,000 people, Obama agreed and as a result it's now a crime to transport American girls abroad for FGM.
I decided to take the campaign to my home country, The Gambia, and I followed former President Yahya Jammeh all over the country as he travelled on tour. He had never spoken out about FGM before but he finally agreed to meet and, two days later, the practice was banned.
After decades of campaigning, we are making progress. In 2012 the UN General Assembly adopted a milestone resolution calling on the international community to intensify efforts to end female genital mutilation. Three years later the Sustainable Development Goals (SDGs) included a target to eliminate all harmful practices – such as child, early and forced marriage and FGM – by the year 2030, and the issue is now hitting mainstage agendas at the likes of leading youth forum One Young World and the World Economic Forum.
However, despite these important signals of intent from the global community, the practice continues; more than 200 million girls and women have undergone FGM. That is 5 per cent of the global female population.
International Women's Day: Why we celebrate it
FGM has been formally condemned internationally since 1994, when a United Nations conference, backed by 173 countries, announced that it was a "violation of basic rights and a major lifelong risk to women's health".
Bans like those in The Gambia have had some effect, and are vital steps in the right direction, but 6,000 girls worldwide are still mutilated every day. And despite a common misconception it's not just an issue for the developing world – there are more than 500,000 girls at risk of mutilation in the United States alone.
Clearly, campaigning at the highest level has not been able to solve the problem, and a national, or even a global, ban isn't enough to eliminate the practice. One of the biggest problems is these high-profile campaigns have been driven by the West – and too often the survivors, practitioners and communities at risk are left out of the conversation.
International Women's Day: groundbreaking figures from history

Show all 17
In the absence of a cohesive grassroots campaign, governments can pay lip service to the idea without taking meaningful action. Many countries have announced bans and passed laws that simply aren't enforced. An effective policy needs to work with survivors and those at risk to help change the preconceptions of sexual health – we must focus on educating communities on the dangers and harm FGM causes.
That is why, to coincide with this year's International Women's Day, we are launching The Big Sister Movement in Dakar, Senegal. It's a new African-led grassroots movement that will campaign to end FGM and child marriage by 2030.
We need to develop, define and support leaders who have garnered the trust and have the cultural competency to tackle some of the biggest obstacles to change – including religion and cultural beliefs.
In order to break this cycle of abuse we cannot merely point fingers. We must also build bridges and allow for meaningful conversations that can change the culture of silence and pave the way for a narrative shift.
It's a complex issue and it's all too often a taboo. In The Gambia, for example, many believe FGM is a religious obligation and is therefore the right thing to do. Practitioners often have no other source of income to allow them to contemplate change.
When I started campaigning my family was ashamed and embarrassed, but now I am celebrated as a national hero – proof that attitudes can change.
We are in desperate need of a grassroots education-led approach that can talk openly and honestly with religious leaders, families and the practitioners themselves. Ultimately, this is the only way we can change the horrendous narrative that plagues the lives of so many girls around the world.
Jaha Dukureh is founder of Safe Hands for Girls and The Big Sister Movement, a One Young World ambassador and a Nobel Peace Prize nominee.
Register for free to continue reading
Registration is a free and easy way to support our truly independent journalism
By registering, you will also enjoy limited access to Premium articles, exclusive newsletters, commenting, and virtual events with our leading journalists
Already have an account? sign in
Join our new commenting forum
Join thought-provoking conversations, follow other Independent readers and see their replies