Isis and al-Qaeda are little more than glorified drug cartels, and their motivation is money not religion
Purported faith is just an excuse for terrorist organisations to take over the territory they need to monopolise the illegal drugs trade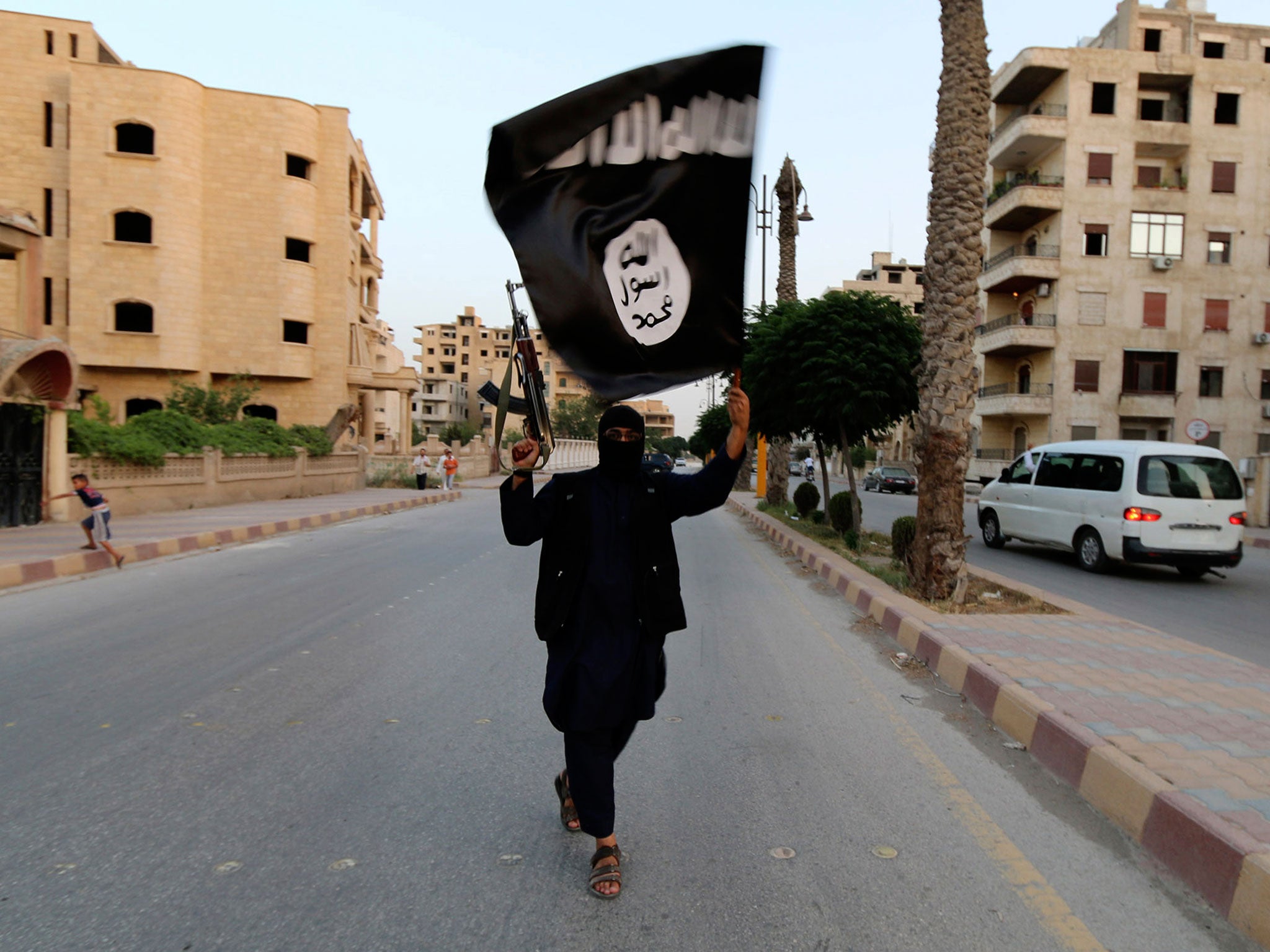 The black flags of Isis have become the latest symbols of Islamic extremism. Their savagery has come to represent what we believe to be a vulgar distortion of an Abrahamic faith. We've grown exhausted in our infuriation at the commitment of these people to sadistic interpretations of scripture, supposedly leading them through beheadings and slaughter, all the way to paradise. But what if I told you that their fury has nothing to do with faith?
Terror is very big business. And I mean that in the literal sense.
Groups such as Isis and al-Qaeda succeeded in gaining a degree of legitimacy for their cause, by dressing it as a twisted heavenly mission. They are now viewed globally as Muslim fanatics rather than the hardened criminals, money launderers and drug lords that they are.
In his 2009 book How to Win a Cosmic War Reza Aslan describes what must be done in the context of this supposedly heavenly mission: "Strip this ideological conflict of its religious connotations, reject the religiously polarising rhetoric of our leaders and theirs, focus on the material matters at stake, and address the earthly issues that always lie behind the cosmic impulse."
Isis shoots down Iraqi Army Helicopter above Mosul
In this instance, the earthly issue lying behind the cosmic impulse is illegal drugs.
Over the past 30 years significant links have been made between terrorism and the drugs trade. In 2008 Michael Braun, the US Drug Enforcement Agency's then chief of operations, compared the organisational sophistication of the Taliban in its trafficking of opium, used to produced half the world's heroin, to that of Colombia's Farc guerillas who have long been linked to drugs such as cocaine.
Such "hybrids" of global drug trafficking cartels and terrorist organisations use ideological motivations to mask financial ones. It is estimated that the majority of terrorist organisations have direct links to trade of illegal drugs, and the figure has grown in the past decade.
Approximately 40 per cent of the cocaine reaching Europe each year arrives through Africa but is grown in Colombia and Peru. It is transported across the Atlantic via "Highway 10" – a route along the 10th parallel – generating an estimated £640m annually on reaching the Sahara. Political instability in Mali and Niger correlates with increased cocaine seizures over the last decade as factions of Africa's branch of al-Qaeda battle for power and business.
In pictures: Isis' weapons factories
Show all 11
Boko Haram has control of ancient trading routes through Niger towards Europe and it is widely suspected that much of their funding for recruits to rape and kidnap civilians is from drug smuggling. Hezbollah and al-Shabaab are known to benefit from global drug routes, with Afghan opium reaching Kenya and Ethiopia.
Isis has seized control of much of the Middle Eastern and Asian drug profits, and just as the Nazis in Germany and US soldiers in Vietnam were given drugs to facilitate cold blooded atrocities, more than 11 million of the amphetamine pills that Isis fighters are given have been seized at Syrian borders last year.
Islam is a convenient label hiding the joining of two bloodied hands: trafficking and terrorism. Global gang violence has been "Islamised".
Traffickers and terrorists have the same enemies and common interests, so no wonder that lands growing opium and cocaine are unstable. Both require territory, which requires control of populations, through fear and exploiting the most vulnerable.
The similarities between South American cartel tactics and those of Islamists are extensive, from the harnessing of social media and the internet for propaganda to spread beheading videos, to projecting themselves as powerful and in pursuit of a greater cause, attracting the disaffected, despairing people at the edge of society, to whom an early death seems acceptable. Criminals, addicts, or simply broken, vulnerable people are recruited into a hellish global network of brutality and greed. This is reflected in the entirely un-Islamic, recurring backstory of the recent terrorist attackers, from Orlando to London.
Replace ideology with big bucks and a sense of belonging, Godly devotion with a disturbed, thuggish lack of morality and the conquered "caliphate" territory with a narcotic-fuelled gangland, and your picture of todays "Islamism" is a whole lot more accurate.
Join our commenting forum
Join thought-provoking conversations, follow other Independent readers and see their replies