I'm an expert on Isis – this is what the last year taught me about how and why the group is developing
It's important to consider not just what makes people leave their Yorkshire bedrooms to join the fight in Syria, but also what makes people stay when their towns have been claimed by Isis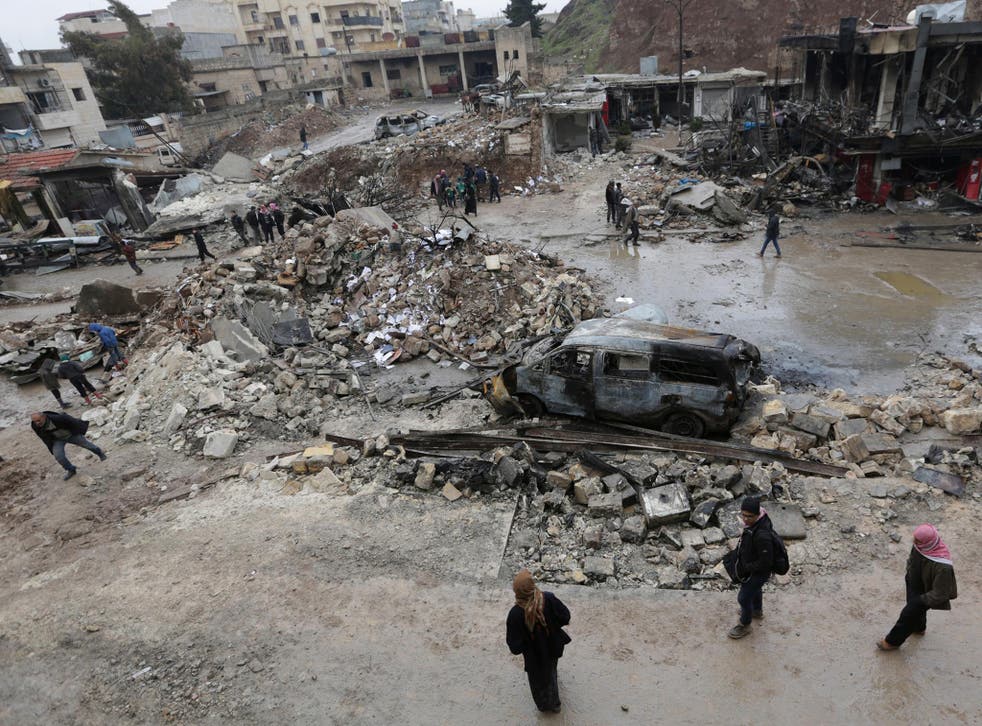 On New Year's Day, a gunman killed 39 people at the Reina nightclub on the banks of the Bosphorus in Istanbul. The attack was later claimed by Isis, although it is unclear if the group's leadership orchestrated the attack. Since the emergence of the group in the summer of 2014, the nature of global terrorism is said by many to have changed and if we compare recent attacks to those carried out by the IRA before the Good Friday Agreement, it is easy to see why.
The rise of the "lone wolf" and desire to create the largest body count are characteristics of Isis and al-Qaeda – yes, it still exists – yet perhaps the most dramatic shift was to involve capturing and holding territory.
Following years of political, social and economic turmoil in the Middle East, Isis was able to capitalise on this by seizing and holding large swathes of land in what would become the caliphate. Historically, poverty was held to be one of the main drivers of political violence but the support – in myriad forms – that Isis was able to draw upon tells us that we must look at a range of other factors.
In Iraq and Syria, these included political disenfranchisement, social and religious marginalisation, economic alienation, and fear emanating from violence within each state. Isis affiliates – veleyats – can be found across the Islamic world, predominantly located where conditions that can marginalise people are found. Of course, support need not necessarily involve agreeing with the group ideologically, but can include remaining within a territory and working. Convincing a fundamentalist ideologue of the error of their ways is a much trickier task than working to ensure the safety of people across a particular region, which is not without its challenges.
In pictures: Isis' weapons factories

Show all 11
While many suspected that al-Qaeda would be defeated after the death of Osama bin Laden, Ayman Al Zawahiri, the group's new leader, has demonstrated a shrewd tactical mind and distanced his group from Abu Bakr Al Baghdadi's increasingly savage cabal. Al-Qaeda has seemingly been even more successful in developing links with tribal groups across the Islamic world, perhaps best demonstrated by the group's successes in Yemen, where Isis has struggled to gain any influence.
Regulating territory has become an important part of the strategies of both groups, serving as a means of demonstrating their capacity and influence. Both Isis and al-Qaeda seek to present an image of strength but also attempt to appeal to people across the world to join in their fight. Within an increasingly networked world, what happens in Syria can shape the actions of an individual in Yorkshire and being seen to help co-sectarian kin sends out a powerful message.
What remains true is that political dynamics are of paramount importance when understanding acts of terrorism and political violence. As Middle Eastern states continue to buckle under the pressures of the aftermath of the Arab Spring uprisings, we must realise that to defeat violence and prevent further acts of terrorism, either in the Middle East – where an overwhelming percentage of the world's terrorist attacks take place – or on the streets of European capitals, we have to ensure that people can meet their basic needs and feel safe in doing so.
Simon Mabon is an expert on Isis and terrorism, as well as a lecturer in International Relations at the University of Lancaster. His new book 'The Origins of Isis: The Collapse of Nations and Revolution in the Middle East' comes out in February 2017
Register for free to continue reading
Registration is a free and easy way to support our truly independent journalism
By registering, you will also enjoy limited access to Premium articles, exclusive newsletters, commenting, and virtual events with our leading journalists
Already have an account? sign in
Join our new commenting forum
Join thought-provoking conversations, follow other Independent readers and see their replies