As a young Jew, the news coming out of Israel makes me feel hopeless about ending the Occupation
My relationship with Israel began with the Rabin assassination, the second intifada and two wars in Gaza – all episodes of extreme aggression that were all underpinned by the dehumanisation of 'the other'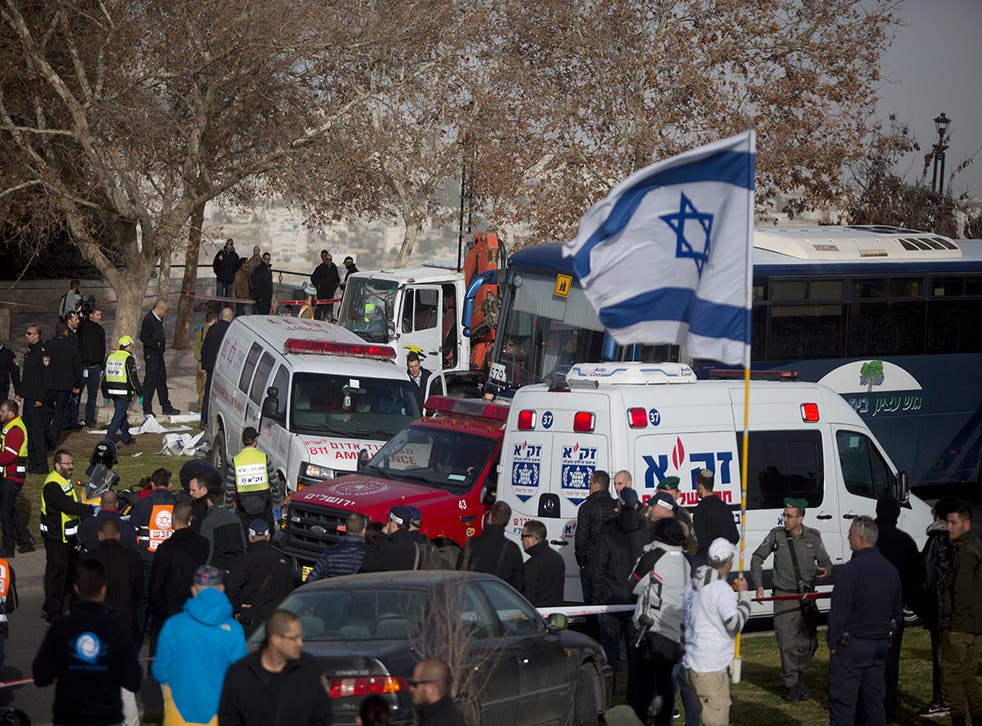 Five decades of occupation is what led an Israeli soldier, Elor Azaria, to shoot an incapacitated Palestinian man lying on the ground in the head, with 67 per cent of the country now supporting a pardon for his conviction. It is 50 years of occupation that drives someone to take a knife and stab a person in the chest while they wait for their friends by the walls of Old City. It's what leads to a truck being driven into a public bus stop killing four people. It is what causes a Palestinian woman to tell me she's terrified of getting into a car accident in Jerusalem, in case the police think she's a terrorist and shoot her on the spot in front of her children.
The constant slew of violence coming out of Israel and the occupied territories is a having a detrimental effect on how young Jewish people, like myself, relate to Israel, its history and its politics.
Research produced in 2015 shows that 87 per cent of Jews in the UK feel a connection to Israel and believe in its right to exist. But among my peers there is also a growing frustration and distress at a constant cycle of oppression, violence and retaliation; at a political system headed by a recalcitrant Prime Minister, Benjamin Netanyahu, who would rather spend his days swapping tweets with Donald Trump than move forward with a peaceful vision for Israel and a just alternative to the status quo.
Remembering the Israel-Gaza conflict

Show all 12
My generation hasn't lived through an existential threat to Israel's existence. For me, my relationship with Israel began with the Rabin assassination, the second intifada, and two wars in Gaza – all episodes of extreme aggression that, in my view, seem underpinned by the dehumanisation of Palestinians.
The problem with the status quo in Israel is that in order to sustain it, you must believe that the people you are ruling over are going to try and hurt you. There is growing generation of young people whose only interaction with the "other side" is through violence and mistrust, whether that be a suicide attack carried out against Israelis or settlers cutting down olive trees owned by Palestinians in the south Hebron Hills.
Last summer I spent time in the West Bank with a Jewish group carrying out solidarity work with Palestinian communities. It demonstrated the power of human relationships in challenging narratives that are created around the "other". It is fundamentally important that those of us who care about finding a resolution to the conflict build human relationships across dividing lines, to facilitate empathy and understanding among the resentment that overwhelms conversations about Israel and the occupied territories.
We must try as best we can to challenge a cycle of violence that currently engulfs this conflict in order to not get lost in the despair of it all.
Join our new commenting forum
Join thought-provoking conversations, follow other Independent readers and see their replies