It is hard being a columnist for eighteen years – here's how I got through it
You need to snake your way to what's true, allow the words to discover passion, not passion dictate the words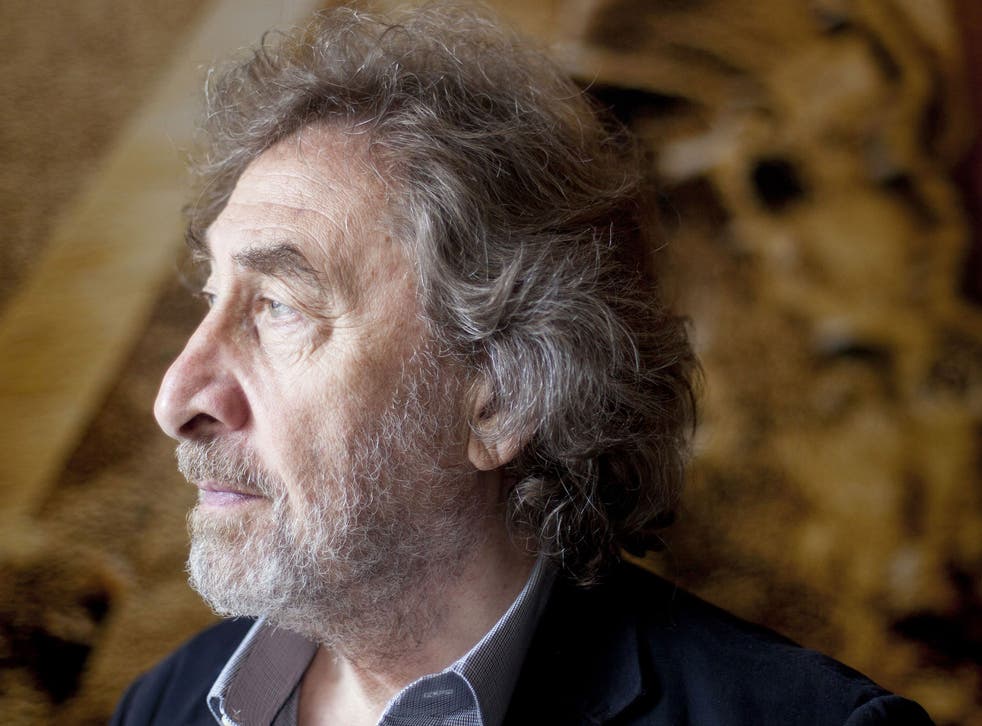 It was Simon Kelner who offered me a column on this paper. I told him I wasn't sure I was up to the job of writing 1,000 words every week. I'd done a stint reviewing television for The Correspondent, but reviewing is different – it's not just you and the inside of your head. Simon suggested I try for a few months and see how I felt. That was 18 years ago. When I saw him recently, he asked if I'd made my mind up. I told him I hadn't.
I wrote my early columns in a camper van travelling from Perth to Broome. I recall composing one while sitting on a collapsible stool by a billabong that had been a smudge of dry dirt the day before but was now home to pelicans, wading birds and a single black swan. Another, I phoned in from a rowing boat on the heartbreak-blue waters of Shark Bay, 1,000 miles from anywhere. Bottlenosed dolphins tried to nudge the phone out of my hand. In Broome itself, I wrote about watching an Aboriginal musical under a broiling night sky from which a succession of shooting stars fled like sparks from the fires of hell. In the heat, the moon rolled red like a drunkard.
Six months later I was back in London, still writing the column, but without the Australian wildlife. It changed days, changed length, changed format, and little by little I changed with it. The anecdotal mode gave way to the discursive, the ironical to the ireful, until I decided I was going in the wrong direction and changed back again.
I hadn't signed on to write opinion pieces about war and famine – I am a novelist and novelists aren't meant to have opinions – but nor did I want to dance inconsequentially upon a pinhead every week. Making something out of nothing is a challenge to a writer; do it too often, though, and nothing comes of nothing.
What's worse, ponderousness or levity? My first responsibility, I believed, was to entertain in a spirit of high seriousness. Glide seamlessly between Rabelais and George Eliot.
But no one entertains all of the people all of the time. Kelner stopped being entertained when I began savaging other writers on the paper. And those other writers weren't much entertained either. But readers who didn't share the indurated anti-Zionism I was attacking declared themselves grateful.
In other circumstances, I might have written fewer articles on the subject. I didn't come on to the paper a polemical Zionist. If I have sometimes sounded like one, that's the paper's fault. I'm not saying I cared nothing for Israel beforehand, but there was a new orthodoxy of anti-Zionism in the air and this paper inhaled its poisons freely. Had there been fewer anti-Zionists writing, and had their hostility to Israel been less a thing of myth and rhetoric, I might not have felt the call to buckle up as often as I did. But when I did buckle up, it was as a critic of their psychology, not their politics. The deep, self-deluding irrationality of hatred will always give itself away in language first.
We all learn on the job, and writing is no exception. It is said of novels that if you know what you're going to say before you say it, you won't produce a good novel. The same, to my mind, is true of writing a column.
You need to snake your way to meaning, find out what's true, or at least more true than false, in the course of saying it, allow the words to discover the passion, not the passion dictate the words. The reason ideology leads us astray is that it is the expression of made-up minds. The best novels surprise their authors and the best columns end up somewhere the columnist never expected to go.
Online, the made-up mind characterises much that passes for comment. Wise columnists don't read the threads that follow their words, but once in a while it is instructive to do so. It is a jungle in which the combatants are so befuddled they forget it was you they set out to attack and end up tearing at one another. Once upon a time, the ignorant, the froward and the vain vented their spleen in letters written in green ink and sealed with a little sticker showing a dove of peace. Now there's no need for the pretence. You can revile and say so at the press of a button. This too has come to be a subject I've returned to reluctantly, but often: the gadarene swine effect of the social media.
What's wrong with the social media can be simply stated. In the heat of violent exchange, everything but opinion gets lost. A generation has grown up that – online, at least – is deaf to tone, impervious to irony, incapable of grasping that thought can be tentative and argument exploratory. Theirs is a battleground of stated positions. One view lowers its head and charges its antlers at another. All we can hope is that in time they will all have butted themselves into unconsciousness.
I am asked whether writing columns has interfered with writing fiction. My answer is no, because I have approached both in a similar spirit. It might sound fanciful to claim that my columns have been little novels, but that was how I saw them. Essays into rather than about, dramatic pieces in which I didn't have to say what I believed, because I didn't know, or didn't want to know, or hoped that in the interactive play of images and ideas a way of looking at the world would emerge that wasn't trite, that might surprise and energise, and would give pleasure.
Pleasure to me too. For 18 years of which, now I have finally made my mind up, I owe Simon Kelner thanks. And so I leave you.
Register for free to continue reading
Registration is a free and easy way to support our truly independent journalism
By registering, you will also enjoy limited access to Premium articles, exclusive newsletters, commenting, and virtual events with our leading journalists
Already have an account? sign in
Join our new commenting forum
Join thought-provoking conversations, follow other Independent readers and see their replies