It's a work of art, with or without the offensive name
It is not 'political correctness gone mad' to replace offensive terms from the titles of works of art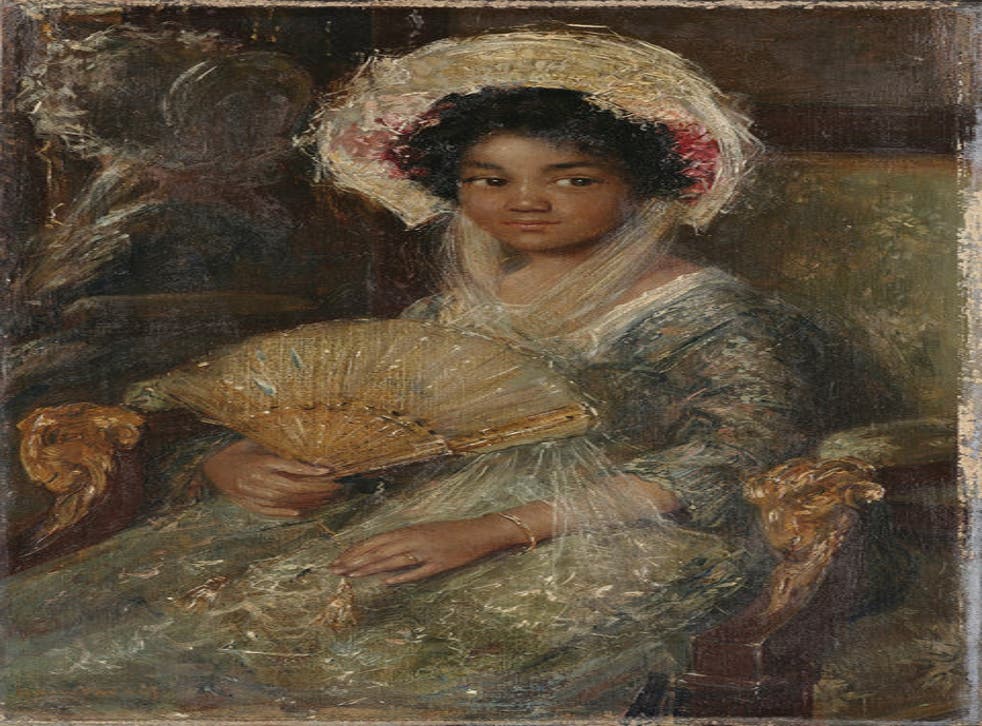 Revolutions are rare in the world of museums, but at the Rijksmuseum something radical is happening. The Amsterdam institution is combing through its 1.1m objects and renaming those with titles it considers offensive to the 21st-century visitor. Words like "negro", "dwarf" and "Mohammedan" are being removed from the titles of works and their descriptions in the museum and its online catalogue.
Simon Maris' painting Young Negro Girl (c. 1900) has become Young Girl Holding a Fan. The notes for a 17th-century portrait of Margaretha van Raaphorst no longer describe a "negro servant" but a "young black servant". So far 200 works have been edited thus. "The point," explained Martine Gosselink, head of the museum's history department, "is not to use names given by whites to others". Put like that, one wonders what took them so long.
Predictably, the slightly Orwellian-sounding "Adjustment of Colonial Terminology" project has not been welcomed by all. Cries of political correctness gone mad, whitewashing of history, even "artistic censorship", have gone up. Sir Nicholas Serota has weighed in to confirm that the Tate will not be adjusting the names of its paintings unless it can obtain the permission of the artists – which, given most of the disputed works are at least 100 years old, means not at all.
Applying our enlightened views to historic art is a fraught exercise, but it is impossible to avoid. It is not excessively PC to edit titles – and certainly not descriptions of works – to fit with the sensibilities of a contemporary audience. Particularly not if, as the Rijksmuseum is doing, the original titles are kept on file. If a word that is now derogatory is attached to an artwork, it may very well trip up the modern viewer and get in the way of looking at it. A modified title does not diminish the artwork, which remains unchanged. With or without a wall text, a painting speaks of its time and the attitudes of that time. There is no whitewashing a painting of a white maiden being bathed by a black slave.
Crucially, most artists never gave their works these titles or descriptions in the first place. They came later, appended by owners, the public, museums and art historians. To remove an offensive term from a label is not the same as cutting all the anti-Semitic jibes from The Merchant of Venice. The title is not an intrinsic part of the artwork, though it may be a part of the work's history – just as any subsequent name change should become part of that history, too.
Titles of artworks are mutable: Annie Hall becomes "Urban Neurotic" in Germany; Chinese cinema-goers enjoyed The Full Monty as "Six Naked Pigs". Does it matter? The BBC's all-star Boxing Day offering is Agatha Christie's And Then There Were None, which would probably not have made it to screen in 2015 under either of its previous titles – Ten Little Indians, or Ten Little Niggers. And quite right too.
A diva delayed
Of course Madonna called her fans "diva bitches" when they booed her after she appeared on stage in Manchester an hour late. The delay was due to a technical hitch, she explained, swearily. "I'm not back there eating chocolate and filing my nails and getting my extensions done, all right?" Since one of the tracks on her latest album is "Unapologetic Bitch", you could argue that she was just giving the fans what they want. It might even have been a marketing stunt. Either way, I would much rather Madonna's shameless, starry stroppiness over Taylor Swift's pretence at being everyone's BFF. The audience won't forget the time they were berated by the Queen of Pop – although she probably doesn't have to worry about catching the last train home, unlike the divas in the cheap seats.
Unseasonal greetings
It was a one line email, no dancing holly, no funny fonts. "Dear Miss Jones. We wish you Season Greetings and very good health for 2016 New Year". Nice of my dentist's surgery to think of me – though I could have done without getting the message twice, as though it were actually an impersonal round robin sent out by a machine. To be clear, Christmas emails are not Christmas cards. Not even if they contain a browser-slowing video or a fun, interactive element. Especially not if they contain a fun, interactive element. Other things that are not Christmas cards include group emails, text messages or social media posts declaring one's intention to donate to charity instead of sending cards. Unless it features an envelope, cardboard and a stamp, it's not a Christmas card, it's admin. And nobody wants extra helpings of that.
Register for free to continue reading
Registration is a free and easy way to support our truly independent journalism
By registering, you will also enjoy limited access to Premium articles, exclusive newsletters, commenting, and virtual events with our leading journalists
Already have an account? sign in
Join our new commenting forum
Join thought-provoking conversations, follow other Independent readers and see their replies