This junior doctors strike is the miners' strike all over again - with all the same mistakes
Why can't we have a grown-up debate about the level of healthcare we want and how we can pay for it?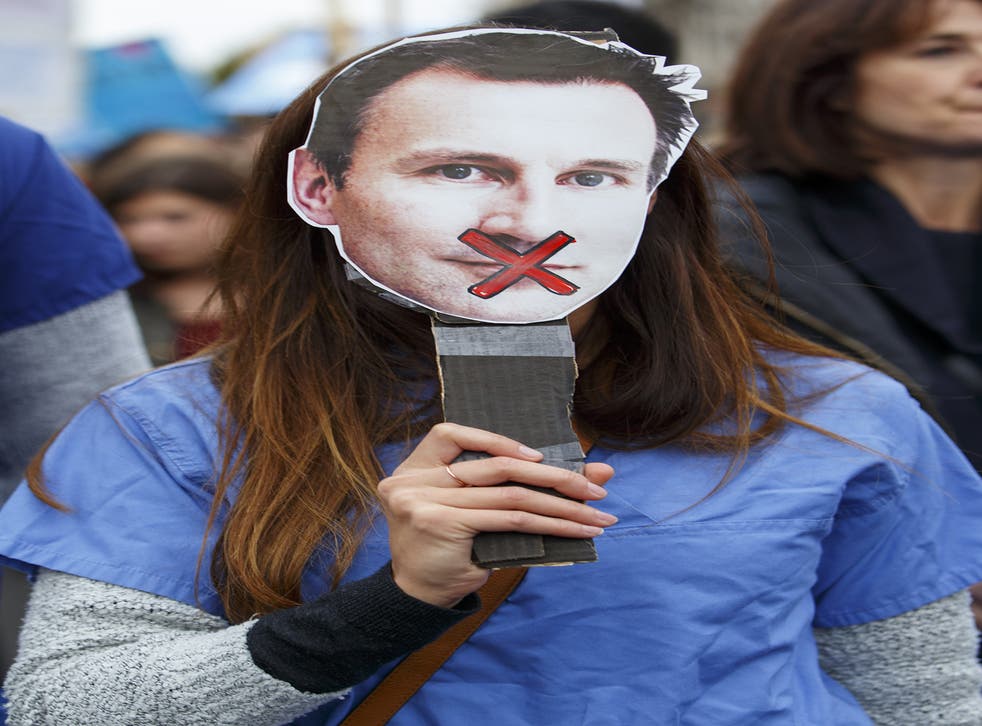 The current dispute between the Government and junior doctors is as totemic as the miners' strike in the 1980s. The miners' strike, the most significant domestic event of the 1980s, was partly about changing patterns of work and the end of an industrial era. The changes were accompanied by the failure of the government at the time to help communities adapt to the brutal transformation. The clash between ministers and doctors has precise parallels.
The world of work is changing faster now than in the 1980s. Technology and the global market fracture previously stable working lives. Where I live in north London there must be 30 coffee shops. All are packed every day of the week with people at their laptops, working as freelancers or as part of small companies they have set up.
Ten years ago, most would have had staff posts for life in the media, accountancy, law, education and perhaps the NHS. Now they follow the work, or create work without even considering whether the tasks are at weekends, in the evening or during a bank holiday. They work in cafés open seven days a week and can shop in nearby supermarkets open around the clock.
One of the most exciting events I attended last year was on the theme of start-ups, individuals and groups from around the country, including many poorer areas, who have made the most of the communications revolution to innovate, starting up their own companies from nothing. For them a Monday-to-Friday job would be as odd as being required to speak Latin.
Yet the dispute with junior doctors is partly about working weekends and the Government's desire for seven-day provision in hospitals. In this respect the doctors' protestations are as outdated as Arthur Scargill's insistence that every pit should remain open even if there were no economic case in their favour.
In pictures: Junior doctors protests in UK

Show all 10
The Health Secretary, Jeremy Hunt, states the obvious rather than the contentious. Patients do not choose to fall ill on the basis of a five-day week. There is currently a meaningless row about how vulnerable a patient is who falls ill on a Friday night, but anyone who knows someone in such a position is aware that in most cases they must lie there with fingers crossed until the following Monday.
Hunt is speaking for all of us in seeking to establish reliable provision seven days a week. In regarding Saturday as a working day he is not a freak, but aware of the changing patterns of work. He could have had an easier time doing what a series of Labour Health Secretaries did and accepting the doctors' terms without posing too many questions. Instead he carries around with him a book by Eric Topol, The Patient Will See You Now, highlighting his determination to empower the patient.
For the current Labour leadership, the dispute should not be seen as a straightforward one in which it backs the strike. Does it oppose a seven-day NHS for patients needing operations on a Saturday and Sunday? The same applies to its support for Tube strikes over all-night trains. Is it against Tubes running for low-paid workers struggling to leave or arrive at work?
In the 1980s, Labour agonised over the miners' strike when it should have focused more on what would happen to communities once pits had closed. On this the Thatcher government was incapable of acting because it did not believe in doing so. Both Norman Tebbit and Geoffrey Howe subsequently acknowledged the terrible error. Communities rotted as it was left to non-existent market forces to revive them.
The Government is similarly in denial now about the need for a follow-up. It is right to seek a seven-day NHS but will not act on the implications. David Cameron made the pledge early in the election campaign without thinking it through in any detail. Now Hunt seeks to implement it without increasing already agreed cash limits and when the NHS's chaotic structure leaves junior doctors feeling utterly powerless, under stifling layers of bureaucracy administered by managers more highly paid and less accountable.
The former Conservative Health Secretary, Stephen Dorrell, now chair of the NHS Confederation, gets the balance right. He calls for more spending and a system that brings together health and care. So does the Kings Fund, the think tank that has investigated forensically costs and structure in health and care. Why can't we have a grown-up debate about the level of care we want and how we can pay for it? As I wrote recently in relation to the floods, the pre-election "tax and spend" debates are a right-wing fantasy land. But can we have one early in this parliament when the Conservatives and the media do not have to pretend that spending cuts, tax cuts and better services are possible as if by magic?
In terms of structure, there is some interesting thinking in government. George Osborne has tentatively devolved some responsibilities for healthcare and pledges to do more. Some more radical ministers wonder whether a solution is to devolve the entire health and care budgets to new local boards of council leaders and innovative managers from the NHS and social care. But after the chaotic upheaval in the last parliament they will wonder for many years.
The proposals for a seven-day NHS should be part of a debate about resources and structure. Even without that debate Hunt must prevail, breaking a barrier about working that is already broken elsewhere in the fast-changing world of work.
Meanwhile in Germany, France and other northern Europe countries, governments, voters, their newspapers and broadcasting outlets support spending on healthcare significantly higher than in the UK. As in the 1980s, both strikers and government here struggle to adapt. We are all losers.
Register for free to continue reading
Registration is a free and easy way to support our truly independent journalism
By registering, you will also enjoy limited access to Premium articles, exclusive newsletters, commenting, and virtual events with our leading journalists
Already have an account? sign in
Join our new commenting forum
Join thought-provoking conversations, follow other Independent readers and see their replies