5 Best Gifs from the Emmys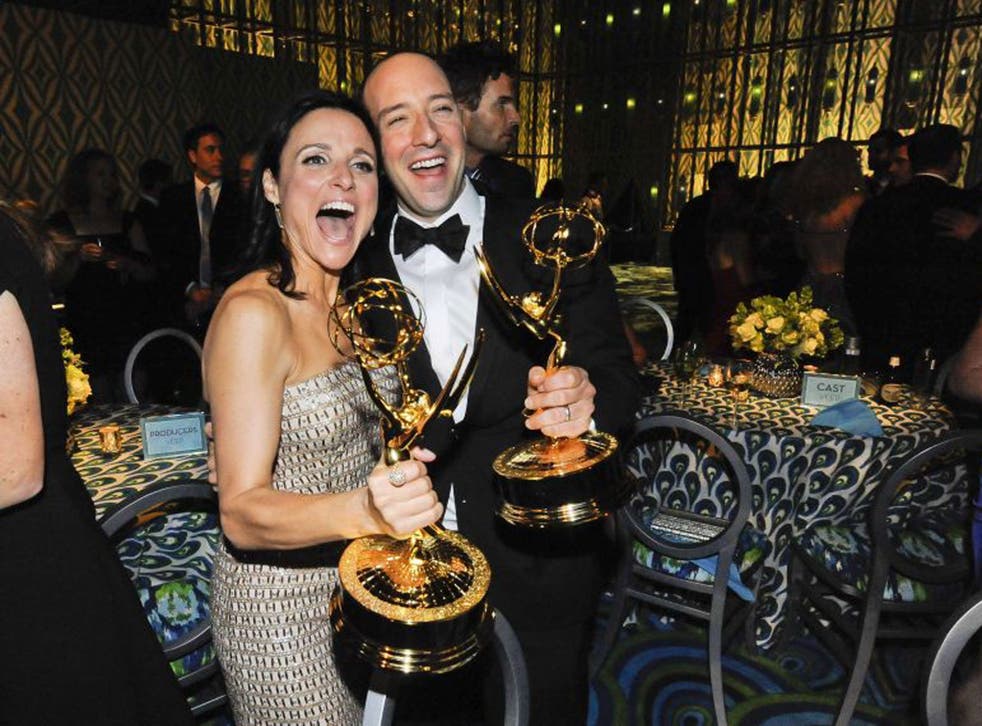 The five best moments from the Emmy Awards - in GIFs
1. "The name's Spacey, Kevin Spacey." Producers take note, having lost out on the Best Actor Award to Jeff Daniels, Kevin Spacey is throwing respectability to the wind and auditioning for the role of James Bond. Old, balding and American – Spacey proposes a fresh new twist on the 007 formula.
2. Unlike the alcohol-friendly Golden Globes, there's no booze at the Emmys. But hey, that's not going to stop the front row from having a rollicking evening! Matt Damon didn't take home an Award but was presented with popcorn from Saturday Night Live hosts Tina Fey and Amy Poehler.
3. Remember when Gwyneth Paltrow spent three minutes crying her eyes out and failing to form proper sentences after winning an Oscar? No such performance from Nurse Jackie's Merrit Wever. Her acceptance speech for Outstanding Supporting Actress in a Comedy Series lasted a cool 11 seconds.
4. Neil Patrick Harris was the man called upon to lead proceedings at the 65th edition of the awards. How did the How I Met Your Mother man perform? Heckled by Tina Fey and Amy Poehler during his entrance, this mid time song and dance just about salvaged his evening.
5. Here's the man who really stole the show though. Plaudits to Paul Greenberg, a comedian who has appeared in Reno 911 and written for the Ellen DeGeneres show. Is it a strafe? Is it a shuffle? On purpose or not, Greenberg's sidestepping is an performance art for the masses par excellence.
Join our new commenting forum
Join thought-provoking conversations, follow other Independent readers and see their replies