GTA V player takes 'Street' Photography using in-game camera phone 
GTA V player takes 'Street' Photography using in-game camera phone 

Show all 9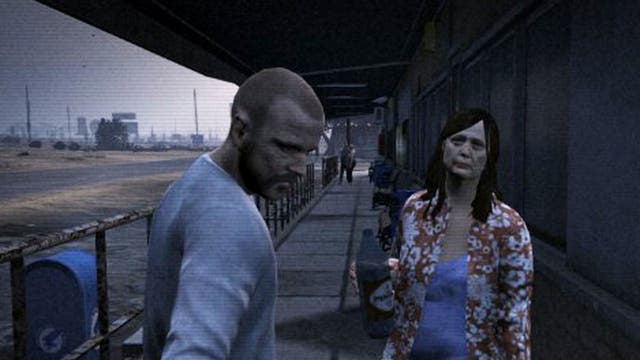 A Brazilian-born photographer and gamer has put together a series of realist pictures from Grand Theft Auto V - taken using his character's in-game camera phone.
20-year-old Fernando Pereira Gomes attended GTA V's midnight launch, playing the game solidly through the night when he got home.
But as he delved deeper into the neighbourhoods and backstreets of Los Santos – the imaginary city in which the game is set – Gomes decided to document the images of urban decay he found, using his character's camera phone to do so.
"The idea for 'Street Photography V' came to me a couple of days after I initially started playing the game," he tells the Independent.
"I was just driving around the city, and I started to notice how beautiful it was, and I also realized that the pedestrians were behaving very similarly to those in real life. I then thought to myself, 'What if I tried street photography in the game? Would that even work?'
"So I tried it out, found that it did work, and that it was very similar to photographing on actual streets - with me having to run across the road, pulling out my camera in time, framing the shot, and taking it at the right moment."
He adds: "I'm still blown away by the amount of detail and care that went into this game."
The degraded, pixelated quality of the images adds to the appeal. Gomes captures moments of digital banality – pedestrians crossing street corners and using cash points – alongside more sordid GTA-ish shots of prostitutes and addicts.
View our gallery to see the best of the lot.
Join our new commenting forum
Join thought-provoking conversations, follow other Independent readers and see their replies