Onesies voted worst fashion trend of 2012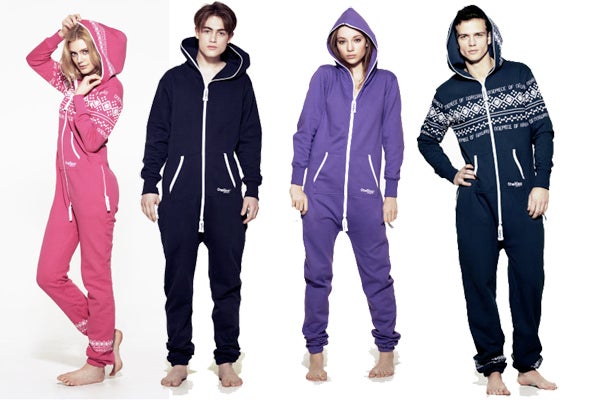 What do you think is the most unattractive fashion trend of 2012?
Unsurprisingly, the onesie came out on top of the VoucherCodesPro poll, with over half of respondents saying that the items look ridiculous' and a third saying they shouldn't be worn out of bed.
Here are the top five:
1. Onesie - 68%
2. Male Ugg boots - 61%
3. Wide Peaked Caps - 57%
4. Low-cut v-neck t-shirts - 53%
5. Denim Shirts - 49%
Having said this, a big 28% of respondents did also admit to owning a onesie.
Over half of respondents also said they often wore items of clothing that were in fashion that they didn't like, just to look 'cool'.
Nearly a third also said they would wear something they felt looked stupid if their favourite celebrity wore it.
Great to know we have a nation of autonomous, creative, non-sheep.
Join our commenting forum
Join thought-provoking conversations, follow other Independent readers and see their replies