Ivan Rogers has quit as the UK's ambassador to the EU – at a time when we need him most
In sport, a player or coach with extensive prior knowledge of the opposition tends to be considered a tactical asset, not someone to be chucked out of the dressing room just before the tactics meeting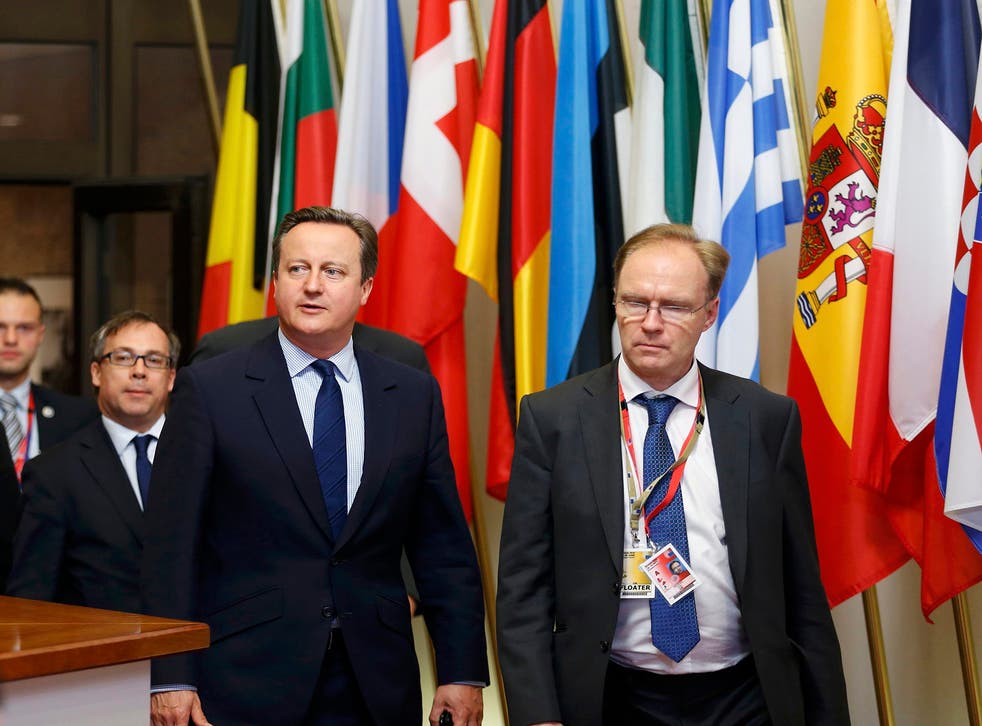 If 2016 really was the Year in Which the World Had Enough of Experts, and we must conclude it was, given that the age's very own Leonardo da Vinci, former Education and Justice Secretary Michael Gove, is now reduced to little more than late night tweet rows with statisticians and TV food critics, the early signs indicate that 2017 will be the Year In Which the Experts Have Had Enough.
Sir Ivan Rogers, Britain's Permanent Representative to the EU, has resigned. Walked or pushed? Well we don't know yet. But given that two weeks ago Sir Ivan publicly warned that an EU trade deal could take ten years, and that shortly before that it was reported that Brexit Secretary David Davis's advisors only allow people to meet him if they have good news about Brexit, there are clear battle lines there.
What we do know is that, as Britain prepares for its great showdown with the EU's negotiators, it has lost from its arsenal its greatest single reservoir of knowledge of the opposition. The swamp of expertise is being drained. Nicholas Macpherson, the former head civil servant at the Treasury, has taken the trouble of acquiring himself a rudimentary Twitter account (he may be the most over-informed Egg on the entire service), chiefly to criticise the government and its "wilful and total destruction of EU expertise."
He also highlights Jon Cunliffe, Michael Ellam and Tom Scholar, three civil service EU experts who have been moved off into various other fields.
It's hard to know where to start in analogy terms. In sport, a player or coach with extensive prior knowledge of the opposition tends to be considered a tactical asset, not someone to be chucked out of the dressing room just before the tactics meeting.
Even Macbeth, once he's calmed down, accepts that the messenger who spots Birnam Wood on its way to Dunsinane might, begrudgingly, be on to something (spoiler alert: the messenger lives. Macbeth falls back on the very harshest of WTO tariffs.)
Still, who needs knowledge? Nigel Farage has emerged to say the rest of the Foreign Office needs a clear out. "The World Has Changed," and he's right. If you happen to have the misfortune of knowing anything about what you're talking about, there's no doubt you've suddenly landed in the wrong era.
Brexit Concerns

Show all 26
In the last six months, the parallels with the decline of ancient Rome have been constantly drawn. That, yes, civilisations can end. Progress can be reversed. Mankind can take giant leaps in the wrong direction. If it has happened before, it can happen again. Whether it is happening now, we cannot know for certain, but there can hardly be more certain evidence than the defenestration, self-administered or otherwise, of knowledge and understanding. Expertise, acquired and honed over decades, and at great public expense too, then, at the point at which it is needed most, dispensed with.
As Arthur Miller almost warned, when the experts start not smiling back, well that's an earthquake. You can already feel the tremors. Don't expect the foundations to hold.
Register for free to continue reading
Registration is a free and easy way to support our truly independent journalism
By registering, you will also enjoy limited access to Premium articles, exclusive newsletters, commenting, and virtual events with our leading journalists
Already have an account? sign in
Join our new commenting forum
Join thought-provoking conversations, follow other Independent readers and see their replies