Jennifer Lawrence has proven exactly why women have to stop being nice
If you're a woman, niceness is your obligation - as well as your downfall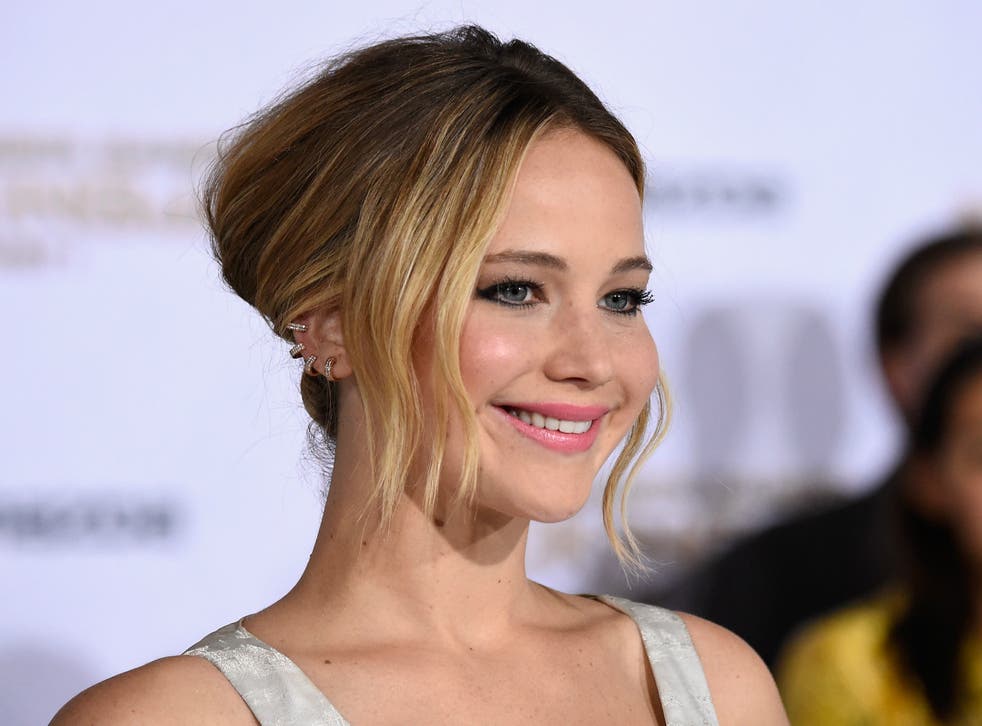 Jennifer Lawrence spoke for many women this week when she penned an article on the perils of being too nice. "I'm over trying to find the 'adorable' way to state my opinion and still be likable," she wrote, in a piece that recalled the times she's been blunt but polite with people, only to have them respond as though she had said something aggressive and over-the-top.
The straw that broke the adorably nice camel's back, she explained, was when a hack of Sony emails last year revealed she had been being paid substantially less than her male co-workers on films she had starred in. "I failed as a negotiator," she said. "I would be lying if I didn't say there was an element of wanting to be liked that influenced my decision to close the deal without a real fight. I didn't want to seem 'difficult' or 'spoiled'. At the time, that seemed like a fine idea, until I saw the payroll on the internet and realised every man I was working with definitely didn't worry about being 'difficult' or 'spoiled'."
Lawrence's use of the word "spoiled" was a deliberate echo of criticism that a Sony producer made of Angelina Jolie in an email also released in the hack: she had been referred to as a "spoiled brat" during salary negotiations. In the end, however, Jolie walked away with the millions she demanded, while Lawrence ended up quite literally short-changed. By striving to play nice, she sweet-talked her way into underpayment.
Having the strength of character not to care about your own likeability is rare in men and even rarer in women. There are some notable exceptions: Margaret Thatcher, for instance, responded to claims that ministers had been badmouthing her behind her back in 1980 with the retort, "I don't mind how much my ministers talk, as long as they do what I say." But even she was referred to as having "the eyes of Caligula and the mouth of Marilyn Monroe" by the French President François Mitterand, as if it were altogether unnatural for feminine facial features to be accompanied by headstrong politics or brutally right-wing views.
Some of us might struggle to imagine the Iron Lady perched on a grate with her white dress suggestively billowing around her, a la Marilyn, but the point still stands that women are expected to be just a little bit nicer than their male counterparts. Even as children, we are taught that sugar and spice and all things nice are the essential ingredients for little girls. Niceness is absolutely central to a feminine character, one that is ideally accommodating, diplomatic, uncomplicated and submissive. Leave the slugs and snails and puppy dogs' tails, the ugliness of wage disputes and the dirty arena of politics to the boys. Be happy with the leftovers they charitably chuck you when they are done.
This is why a man is "assertive" when a woman is "bossy"; while an "impassioned speech" by a man becomes a "hysterical rant" by a woman; why men are "dedicated" and "single-minded" but women are "crazy" and "obsessive".
And don't even get me started on what it's like being a woman in Britain, the most apologetic nation in the world. In the past month, I have said sorry to a suitcase, a mannequin, a hat-stand, a bin and a stranger who elbowed me in the face on a train. With all the tiptoeing around niceties that the British do anyway, it's a wonder the country's women aren't all quivering wrecks curled up under their desks in the foetal position, paralysed by the possibility of accidentally irritating a colleague in a conversational exchange.
In the words of one of my primary school teachers, who didn't give me a gold star for my science project in year three (that's right, Miss Moor, I still remember): "Your handwriting just wasn't pretty enough. And people really care about things being nice." Sadly, she was right: if you're a woman, niceness is your obligation, as well as your downfall.
All those years spent being told to comb Barbie's hair rather than play rough and tumble with the boys have made many of us overly mindful of our own affability – but now we've got proof that being too gracious is costing us cold hard cash, perhaps we can peel the fake smiles off our faces and get self-interested for a change.
Register for free to continue reading
Registration is a free and easy way to support our truly independent journalism
By registering, you will also enjoy limited access to Premium articles, exclusive newsletters, commenting, and virtual events with our leading journalists
Already have an account? sign in
Join our new commenting forum
Join thought-provoking conversations, follow other Independent readers and see their replies