Accepting the full IHRA definition is not the answer to Labour's antisemitism crisis – here's what the party should do next
Desperate as we are for an easy route out of our current malaise, adoption of all the IHRA examples will not 'put the issue to bed'. There's no use looking for a short cut, and no avoiding the necessarily delicate relationship between the party's engagement with the Jewish community, our policies on Israel and responsibilities to the Palestinian people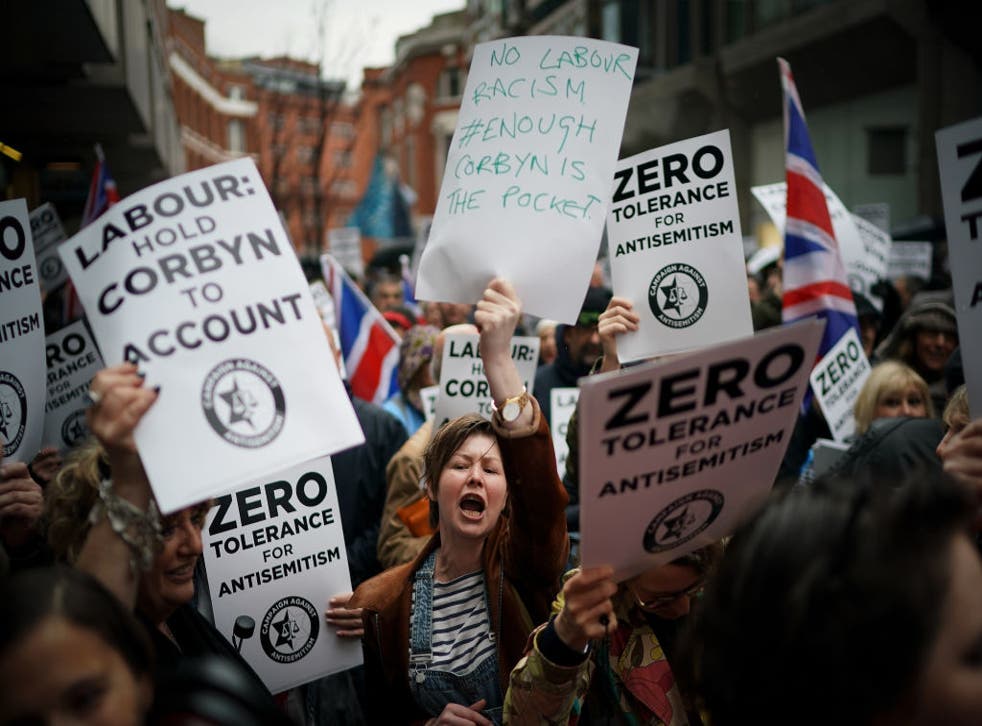 Last week Tim Roache of the GMB and Dave Prentis of Unison wrote articles urging Labour to adopt the full IHRA definition of antisemitism and all of its examples. In both their articles, the focus is on creating unity in the party, and rebuilding trust in the Jewish community. These are both vital, non-negotiable aims, but I cannot agree with their proposed course of action.
Trust and confidence in Labour has been hit by recent events. The sheer strength of opinion among the 68 rabbis who wrote to Labour recently indicates that this is something incredibly widespread. Speaking to Jewish comrades, it is clear that a real sense of alarm has descended in many parts of the community. It is imperative that we don't write this off as nothing but the inevitable result of pro-Israel sentiment. We must take it seriously, and we must try to rebuild trust.
However, adopting all the IHRA examples is not a sustainable way to do it. In the very short term, it is probably true that however forced such a move may appear, conceding to the biggest single demand of Jewish community leaders would act as a totemic signal, and bring with it some goodwill. But we need to look beyond that. Whether we adopt the full definition or not, intense disagreement on Israel and on Zionism will continue to exist at all levels of the party. Any proposal that does not recognise that fact will not be compatible with the need to detoxify spaces infused with the bitter atmosphere that make Jewish Labour Party members feel unsafe in the first place.
Adopting a formal position that carries with it well documented ambiguity over key questions of free speech on Israel will only raise tensions further, create uproar and mayhem in many sections of the party and provide a never ending supply of rows and media stories that will only erode the trust of the Jewish community further. It will immediately start to undermine its own gains.
I'll try to illustrate what I mean. The biggest contention that my fellow critics of the IHRA examples have is with a particular one that focuses on calling the state of Israel a racist endeavour. IHRA's defenders like to say that it allows for criticism of the policies of Israel, but not of the endeavour of building the Israeli state per se (that is to say, Zionism).
But this is an impossible distinction to maintain in practice. Allowing criticism of policies but not allowing a discussion of the ideologies or political movements that are behind those policies is nonsensical. It is like saying you are allowed to criticise privatisation, because it is a policy, but you aren't allowed to link that to neoliberalism as the ideology that upholds it.
Under the IHRA, almost any discussion about Palestine is liable to descend instantly into rancour and recriminations on this basis, even more so than in the current febrile atmosphere. How would the debates that led to GMB and Unison adopting official policy to back the Boycott, Divestment and Sanction of Israeli settlements have been judged under this set of criteria? Their members could well have unintentionally fallen foul of some overly broad IHRA examples in the course of advocating for the right of return and support for BDS.
UK news in pictures

Show all 50
We cannot contravene the right of Palestinians to freely articulate their oppression, and deter human-rights groups, intergovernmental agencies or activists from taking up their cause. Our rich history and tradition as a labour movement of standing shoulder to shoulder with Palestinians would be heavily penalised.
This is a reflection of the fact that the IHRA definition was never intended to be used as a legalistic document. It was initially a very basic working tool for data collectors monitoring antisemitic hate crime in the EU. It was only in 2016 that the definition was re-introduced by the IHRA, and since then formally adopted by some governmental agencies and bodies.
Even Kenneth Stern, who helped author the IHRA definition, opposes its accession to concrete legal definition and a framework for tackling antisemitism. Lawyers across the political spectrum, academics and institutions see no legal merit or status to the document. In the Labour Party, it would do nothing to help clear the backlog of cases, which would only be confused further by such an unclear and imprecise set of examples.
Adoption of the IHRA examples will not "put the issue to bed", then, desperate as we all are for an easy route out of our current malaise. There's no use looking for a short cut, and no avoiding the necessarily delicate relationship between Labour's engagement with the Jewish community and our policies on Israel.
But there is a different path. A number of policies Labour could adopt have already been floated, including more consultation and dialogue on fine tuning the Code of Conduct and guidance, a compulsory rollout of bespoke training and political education, and speeding up and rationalising our disciplinary processes. Another suggestion is that the leadership contact admins of unofficial pro-Labour Facebook groups asking them to police antisemitism better or withdraw Jeremy's or the Party's name from their page titles.
Racism is not a simple thing: we on the left rightly recognise the existence of subtle, unconscious forms of racism, and acknowledge that even the most well intentioned can reproduce it. We need to aggressively apply that to antisemitism too, and tell people to get in line.
We need to rebuild trust and this will take time. It will need a cohesive strategy; a more concerted party-wide effort. Adopting the IHRA in full might bring a temporary halt to the negative headlines, but it will not help heal the wounds.
Register for free to continue reading
Registration is a free and easy way to support our truly independent journalism
By registering, you will also enjoy limited access to Premium articles, exclusive newsletters, commenting, and virtual events with our leading journalists
Already have an account? sign in
Join our new commenting forum
Join thought-provoking conversations, follow other Independent readers and see their replies