Jeremy Corbyn's reshuffle has certainly 'wiped the slate clean' – by wiping out anyone who ever stood up to him
Many Labour MPs are angry; some who might have returned to the front bench will not now. Rosie Winterton, suddenly sacked, was trying to make Corbyn's leadership work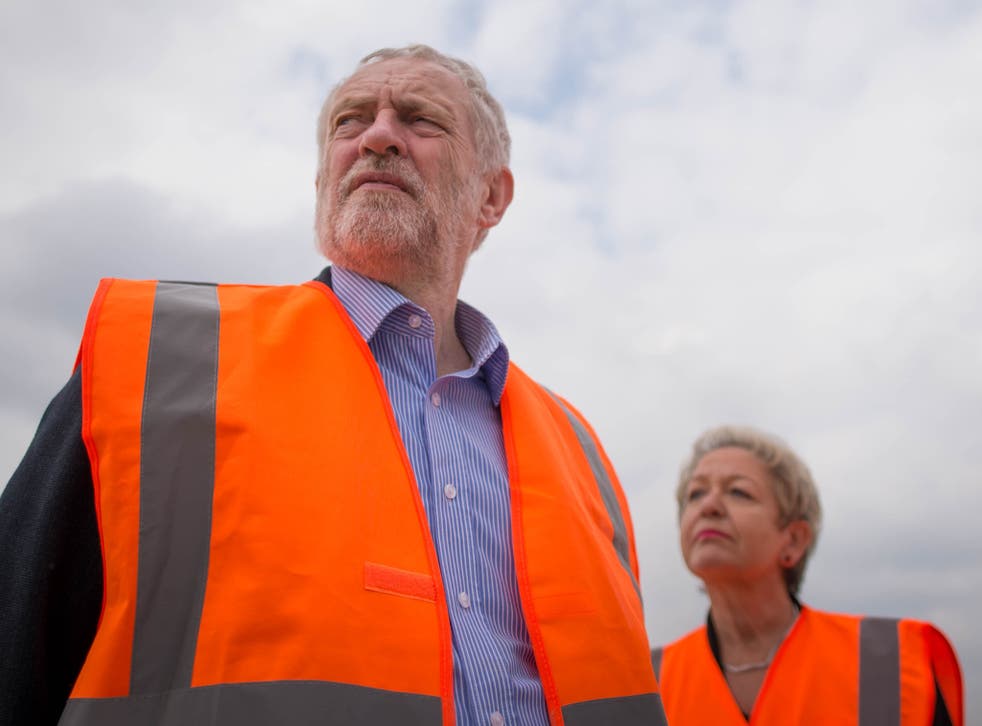 Three days before his re-election as Labour leader, Jeremy Corbyn promised to "wipe the slate clean" and "reach out to and work with all Labour MPs to form a broad and effective opposition." His words were welcomed by his Labour critics.
Well, Corbyn has certainly wiped the slate clean in his shadow Cabinet reshuffle – but not in the way he promised. He has wiped out people who stood up to him – notably Rosie Winterton, who as Chief Whip tried to bridge the huge gulf between Corbyn and the 80 per cent of Labour MPs who declared they had no confidence in him. Winterton pushed the idea of MPs electing a significant proportion of the shadow Cabinet, a move which could have united most of the Parliamentary Labour Party (PLP) behind Corbyn. He seemed interested in it, but has now had second thoughts. On Thursday, when Winterton turned up for a meeting with Corbyn – she sought to discuss shadow Cabinet elections – she was sacked.
Many Labour MPs are angry; some who might have returned to the front bench will not now. Winterton was trying to make Corbyn's leadership work. He has decided to use the mandate from his decisive victory over Owen Smith to do things his way rather than bring the PLP with him. The olive tree in Corbyn's Commons office – from which he promised to offer his MPs an olive branch – has turned out to be artificial. The "trench warfare", which Corbyn told his conference must end, is going to continue – on both sides.
The reshuffle is also significant for what it tells us about Labour's stance on immigration. Andy Burnham, who stood down as shadow Home Secretary to run for Mayor of Greater Manchester, told Labour's conference: "Millions of lifelong Labour supporters voted to leave the EU and – let's be honest – voted for change on immigration. We haven't even begun to show them that we understand why."
In contrast, his successor Diane Abbott has accused Labour MPs who highlight public concern about immigration of propagating "myths", and claimed that those who want to end free movement in the EU "will not be satisfied because what they really want is to see less foreign-looking people on their streets."
So Labour is going to remain in denial on immigration. This has big implications when the Conservatives are heading in the opposite direction. Theresa May branded Labour "the nasty party" but the Conservative conference showed that, on immigration, the Tories still deserve the label May gave it 14 years ago. The Prime Minister should have used the opportunity of her new government to ditch David Cameron's foolish, unachievable target to reduce net migration to under 100,000 a year. Instead, she doubled down on it. So we had another crackdown on foreign students, a plan for the NHS to stop relying on foreign doctors and a divisive proposal to force companies to disclose their number of foreign workers.
Corbyn said the Tories were trying to "fan the flames of xenophobia and hatred in our communities and try to blame foreigners for their own failures." He was right. But it is not enough. Labour does not have to agree with the Tories' solutions, but has got to come up with some of its own.
Labour's main idea, a fund to help communities where public services are put under pressure by immigration, was filched by Amber Rudd, the Home Secretary. It was a sign of how May will ruthlessly outflank Labour and Ukip by moving left on some issues (bashing big business, enhancing workers' rights, state intervention, borrowing to invest) while veering right on others (immigration, dumping Cameron's social liberalism). As she champions "ordinary working class people", May has stolen more of Labour's clothes than it realises. She is building a coalition of voters that could allow the Tories to do well in the North and Midlands against what looks an even more London-centric Labour Party after the reshuffle, with the four most senior posts held by London MPs.
The most ridiculous claims made about Jeremy Corbyn

Show all 11
Labour's conference did not even debate Brexit and the party has no policy on free movement, only confusing and contradictory statements. Some senior backbenchers say Labour must learn the lesson from the June referendum and accept an end to free movement. They insist that managed migration plus a real drive on integration is not racist or "red Ukip", and they are right.
With Ukip pressing the self-destruct button, Corbyn has an opportunity to map out a progressive patriotism to prevent May's Tory Nationalists repeating Labour's rout by the Scottish Nationalists. There is a timely call for Labour to develop a "new English socialism" by Red Shift, a group of Labour MPs and activists including the former cabinet minister Liam Byrne. Its new report says: "Concern about immigration is likely to remain high. A majority of British people report an 'anxious' or largely negative opinion of immigration in general. This anxiety may be largely a form of cultural scepticism (anxiety over public practices, perception of integration failure and how this interacts with 'British values') which override purely economic concerns."
May is speaking to these voters. Corbyn is not. If Labour keeps its head in the sand on immigration, it will pay a heavy price.
Join our new commenting forum
Join thought-provoking conversations, follow other Independent readers and see their replies