Why I went against Jeremy Corbyn and supported yesterday's amendment to remain in the single market
The single market harmonises regulations and means there are no barriers to trade; it's crucial for the economy and protects workers and we must fight to stay in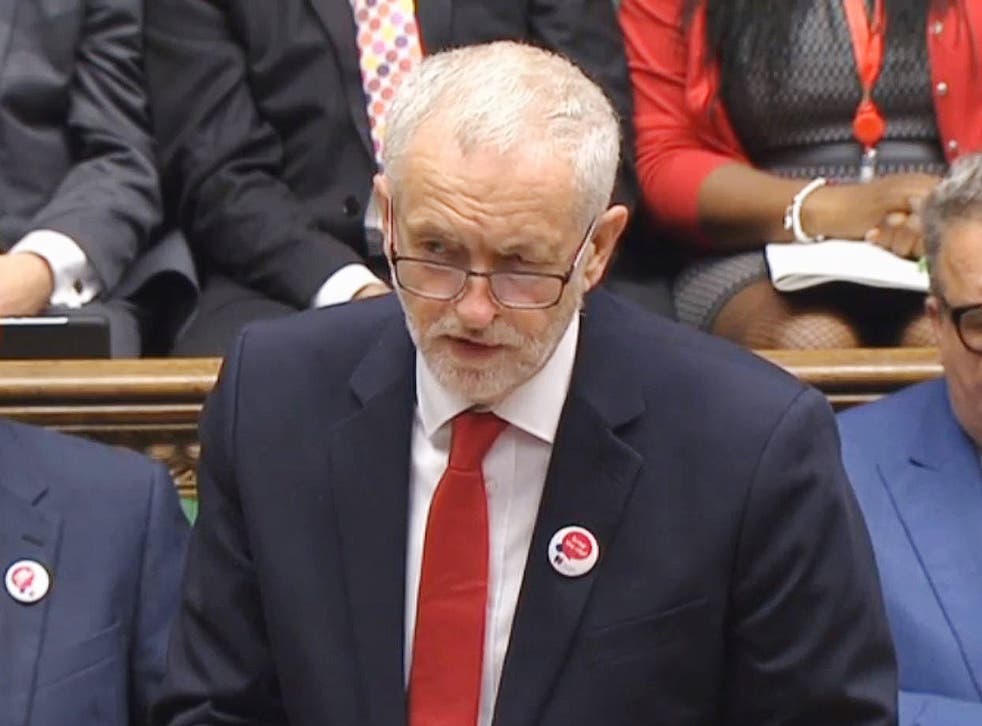 This week, I supported Chuka Umunna's cross-party amendment to the Queen's Speech, trying to keep our country in the single market after Brexit. In doing so I went against the party whip, which was to abstain. I did so because I believe that membership of the European single market is the best way to deliver social justice and our Labour values – protecting workers' rights, creating jobs, ending damaging Tory austerity.
Jeremy Corbyn and Keir Starmer are quite right to call for a Brexit that puts jobs first, and to hold ministers to account for their promise to negotiate a trade deal with the EU that delivers "the exact same benefits" as single market membership. My argument is simple – that such a deal is unfortunately unachievable, and that putting jobs first must mean aiming for single market membership as the best economic option.
The single market is unique among international trade agreements. It eliminates 100 per cent of tariffs on all goods. Not even the best free trade agreements achieve that. And crucially, it harmonises rules and regulations which mean that there are no barriers to trade in services, which account for 80 per cent of our economy.
It means British professional qualifications are also valid in Germany; Scottish law contracts are respected in Spain; financial services firms regulated in London can trade in euros with brokers in Milan. All of this creates jobs. No free trade agreement, no matter how comprehensive, can match it. We need to be clear – leaving the single market will put trade and jobs at risk.
Chuka Umunna proposes rebel backbench motion that would keep Britian in EU if May failed to get deal
But equally importantly, the single market does not simply cover trade. Its framework of rules protects working people against the worst excesses of globalisation. So as well as easing services trade between countries, single market rules give all workers the right to join a union, outlaw discrimination in the workplace, take health and safety seriously, and provide benefits stretching from maternity leave to holiday pay. That is why the Trades Union Congress backs the single market, while the Tory hard right is opposed to it. I know whose side I am on.
To be a strong opposition, we should not make it easier for the Tories to carry out such damaging policies. That our front bench position has been applauded by Nigel Farage and Katie Hopkins should surely be a wake-up call to Labour members and supporters: all the wrong people are cheering.
I know that some elements of the press want to write up an honest, principled and mature debate on the left as "Labour in meltdown". It is important to stress the degree of unity that exists in our party on Europe.
Should I vote Labour? Corbyn's biggest policies explained

Show all 9
We all agree that this Government should unilaterally guarantee the rights of EU citizens living in our country, and that their current proposals on this do not go far enough. We are shoulder-to-shoulder in our support for continued UK membership of vital EU programmes that promote cooperation on tackling crime and research collaboration, and give students the chance to study abroad. And we are united in believing that the Brexit process must not put jobs or vital rights at work at risk.
Compare this to the Tories. On Tuesday, Brexit Secretary David Davis and the Chancellor Philip Hammond both gave speeches within minutes of one another, totally contradicting each other's positions on key issues like the customs union and transitional arrangements. Tory division is actively undermining our negotiating hand and putting our economy at risk. Labour, on the other hand, is generally cohesive and having an honest debate on single market membership.
Ultimately, what people in my constituency Ilford North and across the country want to see is an end to seven years of damaging Tory austerity. The poorest and our public services have suffered more than enough; it is time for a better way that invests in people, rather than subjecting them to death by a thousand cuts. But ending austerity will be made much harder if we leave the single market. In those circumstances, an incoming Labour government would face a £31bn bigger hole in the public finances, according to forecasts by the Institute for Fiscal Studies.
We need an approach to Brexit that will help us end austerity, rather than prolonging it. That is why I will continue to fight to keep Britain in the single market after we leave the European Union.
Wes Streeting is Labour MP for Ilford North and a leading supporter of Open Britain
Register for free to continue reading
Registration is a free and easy way to support our truly independent journalism
By registering, you will also enjoy limited access to Premium articles, exclusive newsletters, commenting, and virtual events with our leading journalists
Already have an account? sign in
Join our new commenting forum
Join thought-provoking conversations, follow other Independent readers and see their replies