20 years after Blair's landslide victory, Corbyn should remember that he won because of tactical anti-Tory voting
Ukip announced this week that it will stand aside in tens of seats to help hardline Brexiteers, mostly Tories. We can have a regressive, anti-EU alliance, so why not a progressive, pro-EU one?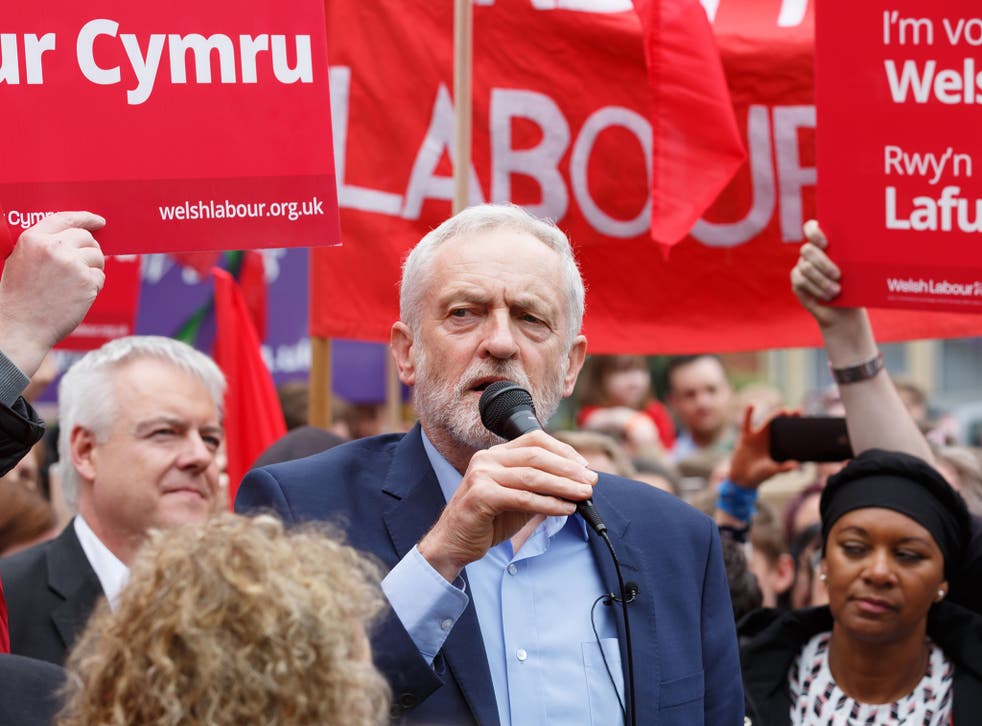 Monday is the 20th anniversary of Tony Blair's landslide, just as the Conservatives dare to dream of one on 8 June. Labour's stunning majority of 179 was interpreted as a vote for one man. However, it was also a consequence of widespread tactical anti-Conservative voting and a private deal under which Labour and the Liberal Democrats put little effort into winning about 100 seats between them to maximise the anti-Tory vote.
Today Blair urges people to vote for candidates keeping an open mind on Brexit. He had to pull back a bit after being accused of advocating tactical voting, amid demands by some Corbynistas for him to be thrown out of Labour. It is a cardinal sin to urge support for a rival party; indeed, people were expelled from Labour while Blair was leader for doing just that.
Elections are tribal moments, of course. But a Brexit election blurs party lines and politicians should recognise that. Blair acknowledged that his call could mean voting for Lib Dems or even Tories in some seats. Open Britain, the successor to the Remain campaign in last year's referendum which now urges a soft Brexit, lost its Tory MP supporters by issuing a list of 20 mainly Tory-held seats where it urged people to vote against Brexiteers. Yet it was hard to expect the group to sit on its hands during a Brexit election and not to campaign against Theresa May getting a blank cheque on Brexit.
Labour candidates don't find much cheer on the doorsteps but one northern MP found the best answer to May's "every vote for me strengthens Britain's hand in the negotiations" pitch is to ask people: "Why do you want to sign off on the deal when she has not even negotiated it yet? Why give a Tory PM a whopping majority to do whatever she wants?"
In 90 seconds: Corbyn v May in final PMQs before the election
Individual Labour candidates call locally for a "strong opposition" to rein in May. Corbyn cannot admit defeat like that, but it would be in his interests to support rather than condemn Blair for urging tactical voting. Many pro-EU, Labour-leaning voters wonder whether they can bring themselves to back Corbyn. Anti-hard Brexit campaigners might just persuade them to do so through gritted teeth, at least limiting the damage to Labour.
The other way to do that is by progressive parties standing aside in some seats. The Lib Dems are giving Caroline Lucas, the Greens' co-leader, a free run in Brighton Pavilion. The Greens are helping Labour by not contesting Ealing Central and Acton, and Brighton Kemptown. Compass, the democratic left pressure group, is now pressing Labour to reciprocate in discussions at grassroots level in about a dozen constituencies. The internet makes tactical voting easier to organise and Compass has joined with others to launch a website helping people to decide where to tactically vote.
Without more encouragement from the Labour and Lib Dem leaderships, the impact of such campaigns may be limited. Instead the two parties kick lumps out of each other, which they didn't do in 1997. Both want to avoid underlining the Tory script about a "coalition of chaos."
Brexit has proved the springboard for a Lib Dem revival. The party views Corbyn as a Brexiteer with no chance of becoming PM. It is a tragedy for pro-Europeans that Labour is not currently led by one of their own, which might have made a progressive alliance against hard Brexit possible. The Lib Dem recovery is real, but the party will struggle to translate it into a significant number of seats under first-past-the-post without at least a tacit agreement with Labour. To stop hard Brexit, the Lib Dems need to take votes from the Tories rather than Labour.
UK General Election 2017

Show all 47
The Labour leadership opposes pacts and sees little merit in hooking up with a party with just nine MPs. But Corbyn's attitude towards tactical voting appears rather selective. His policy chief Andrew Fisher, who is drafting the Labour manifesto, urged people to vote for the Class War candidate rather than Labour in Croydon South in 2015 and welcomed the defeat of Ed Balls. One rule for some...
Ukip announced this week that it will stand aside in tens of seats to help hardline Brexiteers, mostly Tories. We can have a regressive, anti-EU alliance, so why not a progressive, pro-EU one?
Whether they like it or not, Labour, the Lib Dems and Greens sink or swim together in this election, which could not have come at a better time for the Tories. That is why it is happening, of course. As things stand, the progressive parties are going to sink. Unless they hold out a hand to each other.
Register for free to continue reading
Registration is a free and easy way to support our truly independent journalism
By registering, you will also enjoy limited access to Premium articles, exclusive newsletters, commenting, and virtual events with our leading journalists
Already have an account? sign in
Register for free to continue reading
Registration is a free and easy way to support our truly independent journalism
By registering, you will also enjoy limited access to Premium articles, exclusive newsletters, commenting, and virtual events with our leading journalists
Already have an account? sign in
Join our new commenting forum
Join thought-provoking conversations, follow other Independent readers and see their replies