Jeremy Corbyn is coming out in support of Theresa May more and more – and I for one find it very gallant
Gordon Brown could have warned him about 'What is your favourite biscuit?' Brown was slaughtered on Mumsnet for first refusing to answer, and then taking a day to dredge up a miserably vague 'Anything with a bit of chocolate'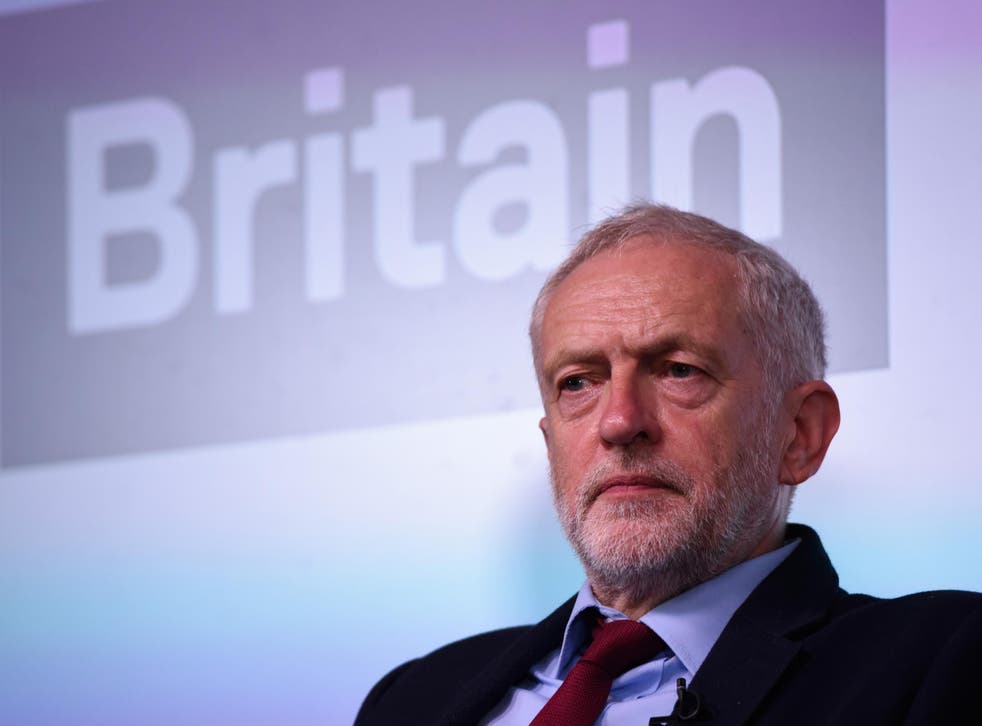 On the cusp of Saturday's glorious re-election, Jeremy Corbyn has highlighted his statesmanlike qualities by seeking common ground with the Prime Minister.
Until now, he and Theresa May have not been regarded as close. Admittedly, both campaigned for Remain in a studiedly reticent manner intended to project a preference for Leave. It is also true that Corbyn's detractors feel he is working at least as hard as Theresa May in the Conservative interest.
Yet the extent of their informal alliance only became plain on Monday, when Corbyn twice displayed unflinching support for his nominal opponent.
The first time came in front of the toughest crowd in town. Every leader to endure a Mumsnet web chat has been given the bird. Hopes that Corbyn would flip the form book were dashed by a reliably explosive political topic.
Gordon Brown could have warned him about "What is your favourite biscuit?" Brown was slaughtered on Mumsnet for first refusing to answer, and then taking a day to dredge up a miserably vague "Anything with a bit of chocolate".
Corbyn is under attack on grounds other than indecision. "I'm totally against sugar on health grounds," he replied. "But if forced to accept one, it's always a pleasure to have a shortbread."
While his critics thought the answer as didactic as it was hypocritical, I found it endearingly gallant. There can be no serious doubt that Corbyn, privately at least, is a huge sugar fan. Not only is jam-making a hobby, but he is famously besotted with Latin America, and is therefore aware that Brazil is by miles the world's largest sugar exporter, and that the product is also highly important to Colombia and his wife Laura's native Mexico. Nor would he wish to damage the economy of Cuba, which relies heavily on sugar exports.
Labour leadership contest: Jeremy Corbyn vs Owen Smith

Show all 8
Close textual analysis resolves this apparent mystery. By referring to being against sugar "on health grounds", Corbyn obviously was offering Theresa May the kind of solidarity he has shown to the Castro boys of Havana.
It's a sign of May's early success in her post that, while America fixates on spurious claims about a female candidate's medical condition, we barely remember that she has Type 1 diabetes. But Corbyn clearly has not forgotten.
Now, more than likely, he spends most nights scoffing the bespoke "Jeremy Dodgers" he makes himself by filling discs of shortbread with dollops of his homemade jam. He could have courted the biscuit-eating demographic by revealing that. Instead, loath to seem to gloat over a PM who would risk a hyperglycaemic coma by so much as glancing at a Wagon Wheel, he told a white lie. That's class.
Some will regard the second display of empathy as potentially more significant. After finishing with Mumsnet, he let it be known that he will support the PM if, next spring, she reneges on her promise not to call a snap election. Under the Fixed Term Parliaments Act, a two-thirds majority of the Commons is needed to enable this. According to Newsnight, Corbyn will instruct his MPs to vote with the government and give it to her.
This equation obviously involves a few minor variables. There is a chance, albeit remote and receding, that by then many Labour MPs will have separated from Corbyn and formed a renegade opposition of their own. Even if they remain, the evidence argues against the idea that they would obey any instruction from Jeremy Corbyn, let alone one apparently certain to cost many their seats.
In volatile times, of course, a great deal could happen in six months. But if any of you can envisage the tide of events that would steer Labour clear of the worst electoral shipwreck in post-war history, answers on the traditional e-postcard please.
So what in sanity's name can Corbyn be thinking? There are two reasons why May might risk the damage to her straight-talker reputation by abandoning that pledge. One is to win a mandate for a Brexit settlement. The other is to swoop on Labour as it lies prostate, bleeding its guts out, and feast on its flesh.
Jeremy Corbyn signals plan to 'nationalise' the Great British Bake Off
The smart money has to be on the vulture theory. Exactly how stupid the money would have to be to go on the Brexit mandate theory, I'm not sure. But with the government paralysed on the matter, and no closer to deciding what kind of Brexit it wants even in outline, we could be talking about banknotes bearing Joey Tribbiani's face.
If Corbyn has some compelling rationale for wanting a snap election, for now it remains as opaque as James Joyce's Ulysses, which he cited on Mumsnet as a favourite novel even though it continues to baffle him after four readings.
But then Corbyn is as singular as he is chivalrous. Where the rest of us willingly eat shortbread but would only read Ulysses at the point of a gun, he does it all in reverse.
If he is genuinely willing to lead his troops into battle next spring, the embracing of the Light Brigade template underscores his engaging individualism.
Some will admire him for glorious bravado; others will attack him for suicidal recklessness. Either way, with the possible exception of the man himself, I think we all know how this particular cookie will crumble.
Register for free to continue reading
Registration is a free and easy way to support our truly independent journalism
By registering, you will also enjoy limited access to Premium articles, exclusive newsletters, commenting, and virtual events with our leading journalists
Already have an account? sign in
Join our new commenting forum
Join thought-provoking conversations, follow other Independent readers and see their replies