Ultimately the unions will decide Jeremy Corbyn's future in the Labour Party, starting with Unite
If Len McCluskey is re-elected next week, it will be a win for Corbyn. But controversy has surrounded his bid – and there's no guaranteeing other union heads feel the same way as he does about the Opposition Leader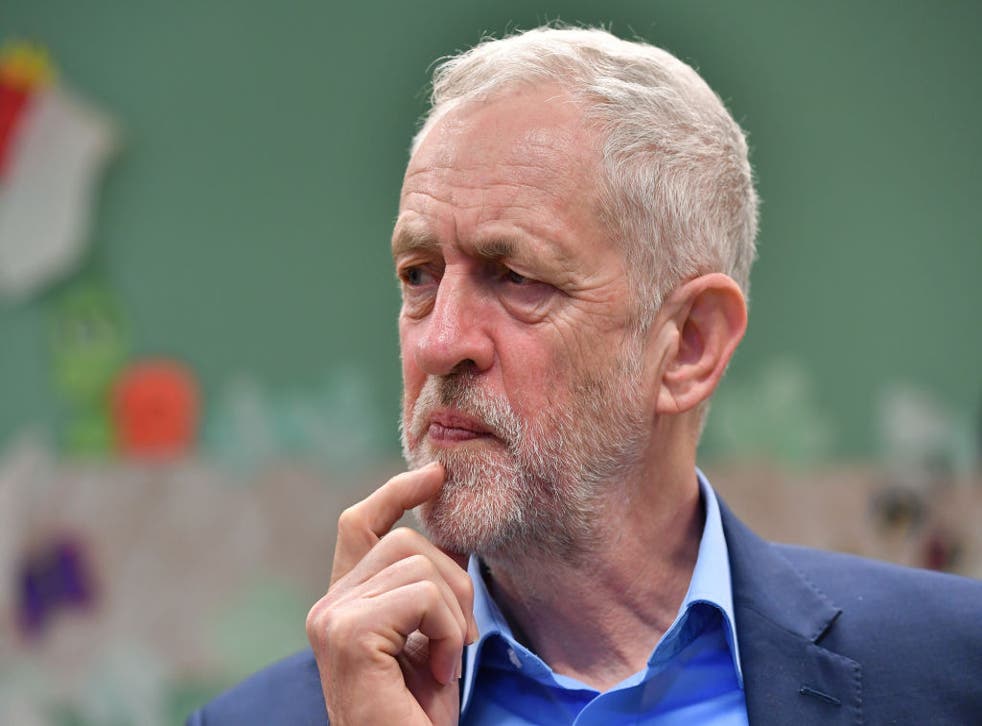 Normally, elections for the leadership of trade unions don't matter much – even to their own members, let alone to the outside world. Turnout can be a derisory 10 to 15 per cent. Yet the contest to lead the biggest union Unite, which closes in a week's time, could have profound implications for the Labour Party and, in turn, British politics.
Len McCluskey, a close ally of Jeremy Corbyn, is trying to see off a challenge from Gerard Coyne, Unite's general secretary in the West Midlands. Coyne insists it's not the job of a union boss to choose the Labour leader, but in a high-profile campaign has claimed that McCluskey and Corbyn will "render the Labour Party unelectable and keep the Conservatives in power far into the future." A Coyne victory would be seen as the beginning of the end for Corbyn.
McCluskey has accused Corbyn's Labour critics of using the Unite election for a "proxy war against Corbyn" and, in effect, a second leadership challenge against him. The bitter contest has reminded us that Labour is two parties right to the very top. At the weekend, McCluskey named Tom Watson, the party's deputy leader, as part of a "cabal" backing Coyne with "lies, innuendoes and smears". Watson and Corbyn no longer bother to mask their differences. Watson was first out of the traps to condemn Labour's failure to expel Ken Livingstone, and backed the US air strike against Syria, which Corbyn opposed.
In Labour today, it's not business, as they say in The Godfather, but personal. The party is more like the American version of House of Cards. Watson and McCluskey used to be friends and flatmates; they have not spoken since last July, when Watson tried to persuade union leaders to back a deal for Corbyn to stand down before the general election. When Watson condemned suggestions that Unite might affiliate to the pro-Corbyn movement Momentum, McCluskey accused him of "sharpening his knife looking for a back to stab." Karie Murphy, Watson's former office manager, is now Corbyn's powerful office director. She is a close friend of McCluskey, leading some other unions to complain that Unite has too much of a grip on the Opposition Leader's office.
Corbyn accuses 'failing' media of being 'obsessed' with his leadership
Left-wingers insist McCluskey is a stabilising force, that Labour MPs are in contrast destabilising Corbyn via the Unite election despite claiming to have taken a vow of silence about his performance. Murphy's move to Corbyn's office was meant to build bridges between the Labour leader and his deputy. But that bridge has been burned.
McCluskey's opponents claim he has fought a low-key campaign in an attempt to keep the turnout down to the 15 per cent seen when he was re-elected in 2013. He received many more nominations from branches (1,185, or 80 per cent) than Coyne (187) and Ian Allinson, the "grassroots socialist" candidate (76). Coyne's allies insist that some nominations were made at meetings of a handful of people. They claim he is winning a battle of social media posts by a 2-1 margin, and can beat McCluskey if the turnout among Unite's 1.4 million members rises to around 23 per cent.
The good news for Corbyn is that McCluskey remains more likely to win than Coyne, according to union insiders. The bad news is that a McCluskey victory would not rally the unions as a whole behind his leadership. Leaders of big unions such as the GMB and Unison are deeply worried about Labour's dire opinion poll ratings and have little confidence that Corbyn will turn them round. They are more interested in securing a Labour government than preserving the left's grip on the party, and so could make life uncomfortable for Corbyn barring a dramatic improvement in Labour's fortunes, which is hard to see happening.
Len McCluskey says 'sinister forces' are behind Corbyn coup
In recent days, Labour has rolled out some policies – a £10-an-hour minimum wage; free school meals for all primary pupils; help for small businesses hit by late payments by big ones; and keeping the "triple lock" on the state pension. At last, Labour is talking about policy rather than itself.
But the measures may do little to help Labour in next month's council elections. The worry among Labour's high command is that while individual policies might be popular, the Corbyn Labour brand may already be tarnished. The same poll findings – policies fine, party toxic – haunted the Conservatives before David Cameron detoxified them.
The unions will be watching the polls very closely. Even McCluskey has hinted that Corbyn might want to reflect on his position by the summer of next year if things haven't got better. "We are not prepared to stand by and allow Jeremy to lead Labour off a cliff," said one senior figure in other union.
Join our new commenting forum
Join thought-provoking conversations, follow other Independent readers and see their replies