Is it any wonder the NHS is struggling to recruit homegrown GPs when their job has been reduced to little more than delivering bad news?
Going to the GP to be told that there will be a ridiculously long wait for hospital treatment has become the norm in the age of austerity – patients and doctors have lost all faith in the system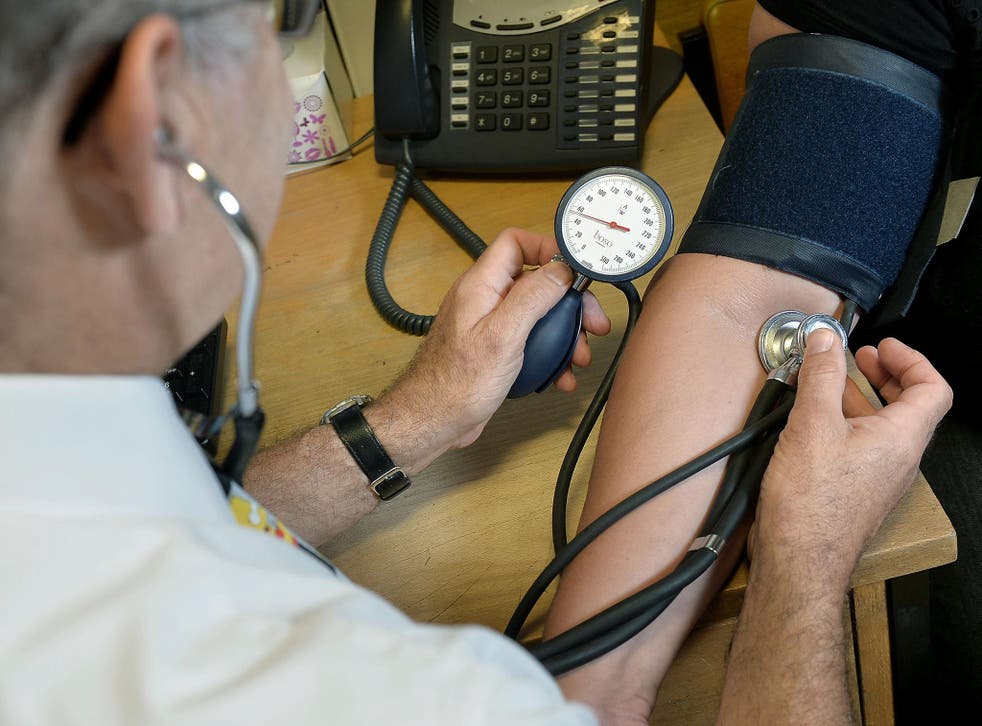 As the NHS launches a £100m drive to recruit foreign GPs, it's hard to know what to think. Perhaps we should feel hopeful that a seemingly positive step has been taken to help with the current GP crisis in the UK. Maybe it will instil some hope in the smiling Jeremy Hunt who has appeared, of late, to be far busier arguing with one of the world's most respected scientific minds than doing what we are desperate for him to do – fix the NHS.
Or perhaps, conversely, the latest step by the NHS to try to plug one of its many gaps serves to remind us of exactly how dire the situation is. So dire that it's becoming increasingly difficult to recruit GPs to the thankless, underfunded task they face.
The reality of the situation is all too apparent to us at the bottom of the pile. Recently I went to see my own GP. A rare visit, and an appointment I had booked several weeks previously. Of course, I could have got one sooner but only if I called up at 8am each morning declaring I needed to see a doctor urgently. Even when you do call at 8am for an "emergency" appointment, you are often met with a cross-examination from a disgruntled receptionist, who is not happy to discuss available appointment times unless satisfied that you are, in fact, on death's door. It is like something out of a Peter Kay sketch.
UK news in pictures

Show all 50
However, the issue I wanted to discuss wasn't an emergency, but it also wasn't a trifling matter. I've got a birthmark just in front of my ear that's started to grow and change. The kind of stuff you're warned about and urged to seek medical advice about through constant adverts and public health campaigns – so I did. And my GP agreed it needed looking into. In a flurry of efficiency he typed a referral letter for a dermatologist – then sat back in his chair to inform me that the wait would be about 30 weeks.
I'd expected something like that. If the 18-week target for some operations is no longer seen as manageable, why would a simple consultation with a specialist be any less, or even the same? What I didn't expect was what came next. "Oh no, that's not for the appointment – that's when you'll get a letter inviting you to join a waiting list for an appointment."
Jeremy Corbyn blasts Theresa May's NHS record
I shouldn't be surprised. My husband has been trying to get his own medical problem resolved for nearly two years now, with weeks – usually months – between appointments, tests, waiting lists for specialists and scans. It's almost something we get used to in this country. We've been living with a struggling NHS for so long it's the norm, just like understaffed emergency services, huge class sizes and every other symptom of the "age of austerity".
In such a situation, it's hard not to feel sorry for the GPs who have to deliver such news to patients. It cannot be enjoyable to inform dozens of a patients day after day that, yes, they do have a problem that needs to be addressed – but it won't be happening any time soon. No wonder it's so difficult to recruit homegrown general practitioners – who would want to spend day after day delivering bad news, prescribing (potentially addictive) painkillers to ease the pain of the wait and ending up on the receiving end of patient's frustration?
NHS Nurse fined £80 for parking while treating a patient who'd had a cardiac arrest
But it's when these issues become personal that we're reminded quite how dire things really are. Because amid junior doctor strikes, union statements, government promises and the Secretary of State's spats with scientists, what this is really about is what it's like to be in pain or discomfort yet unable to get treatment or the surgery you need. Or being quietly terrified that you've got a medical issue yet wondering if by the time you finally get seen it will have become something far more sinister or, worse, incurable. Or just the difficulty of trying to get a GP appointment without battling with a stressed-out receptionist who knows full well there just aren't enough to go round.
It's this stuff that matters. And with this as the backdrop to our current health system, is it any wonder the NHS is struggling to recruit homegrown GPs? Because while targets are still being set and Jeremy Hunt is scoring points and balancing his spreadsheet, it's us little people who are feeling the effects. And they're really quite painful.
Register for free to continue reading
Registration is a free and easy way to support our truly independent journalism
By registering, you will also enjoy limited access to Premium articles, exclusive newsletters, commenting, and virtual events with our leading journalists
Already have an account? sign in
Register for free to continue reading
Registration is a free and easy way to support our truly independent journalism
By registering, you will also enjoy limited access to Premium articles, exclusive newsletters, commenting, and virtual events with our leading journalists
Already have an account? sign in
Join our new commenting forum
Join thought-provoking conversations, follow other Independent readers and see their replies