Jo Cox's death laid bare the truth about a nation that sees mental healthcare as an unaffordable luxury
An unbearably poignant irony becomes more so when you learn that Mair reportedly sought help the very day before the killing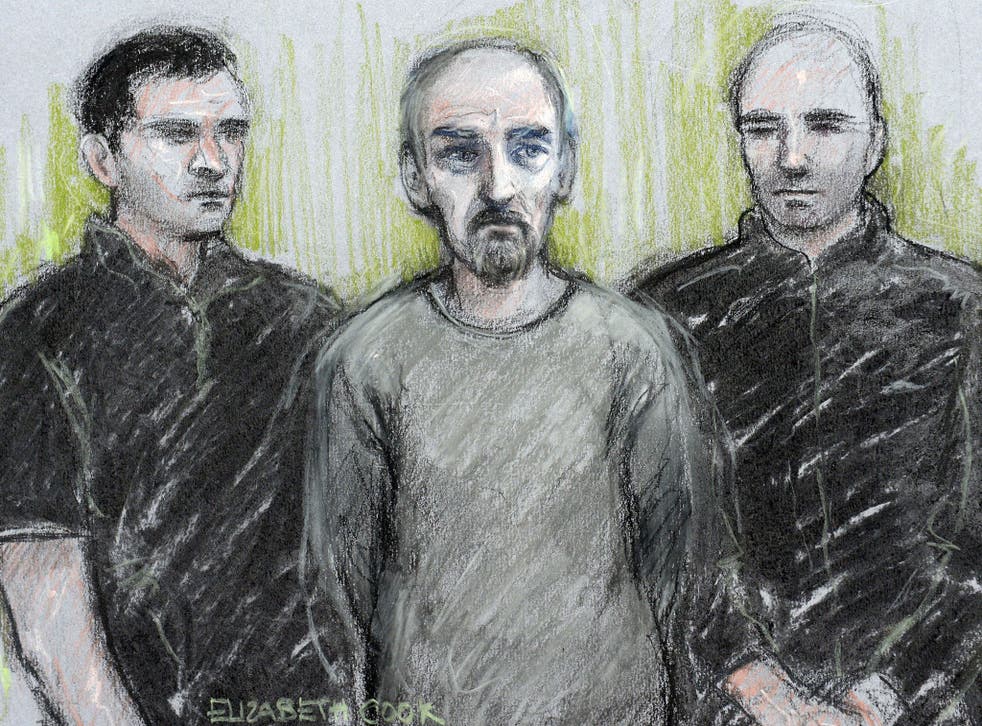 In another, less unutterably tragic context, an observation from the judicial figure who remanded Thomas Mair in custody on Saturday might strike you as comical.
"Bearing in mind the name he has just given," said Emma Arbuthnot, deputy chief magistrate of Westminster, as she entrusted the self-styled "Death To Traitors, Freedom to Britain" to Belmarsh, "he ought to be seen by a psychiatrist."
Bearing in mind the crime with which he had just been charged, the sobriquet seems a very minor footnote in a chapter of apparent insanity. Screaming Lord Sutch chose an eccentric nom de plume. But in the absence of any allegedly murderous attacks on MPs, or stockpiles of neo-Nazi literature, no one thought to send him forcibly to a shrink.
In the aftermath of the mind-scramblingly gruesome death of Jo Cox, you wonder if Britain, as it has a genius for doing at moments of maximum tumult, is looking in the wrong direction? Whether the nature of Mrs Cox's career was a less powerful influence on the event than Mr Mair's need for help which never materialised?
Family pays tribute to Jo Cox
It is too soon to speculate about any extent to which this referendum campaign played a part, and vulgarly opportunistic to do so even were it not. Given the reported cry of "Britain first" as Jo Cox was attacked, of course it is difficult to see the killing in a vacuum, hermetically sealed from this poisonous anti-immigrant atmosphere. But not so difficult, I hope, that anyone would make political capital from the loss of someone who appears to have been saintlier than a democracy has a right to expect of an elected representative.
It is not too soon to ask whether as magnificently humane a woman as Jo Cox would regard Mr Mair as a fellow victim. The week before she died, she discussed concerns about the underfunding of adult mental health services in the area with a Labour councillor. "We did talk about … the difficulties for people with mental health problems," said Musarrat Khan, "particularly people who don't know how to access the system and fall through the net. Jo had a good understanding of mental health issues."
An unbearably poignant irony becomes more so when you learn that Mr Mair reportedly sought help the very day before the killing. At an alternate therapy centre in Birstall, he is said to have asked for treatment for depression. "He said he had been suffering from mental health problems for a long time, but that reflex therapies and others he'd tried in the past hadn't helped," said Rebecca Walker, owner of the Birstall Wellbeing Centre. She told him to come back the next day. Time will reveal if Mr Mair had previously sought help from more conventional resources than reflex therapy, but it is a safe assumption that anyone driven to trying alternative remedies had slipped through the net about which Jo Cox and the councillor spoke.
More than 30 years after the Thatcher Government launched the cost-slashing exercise euphemised as Care in the Community, care for the mentally ill has, as is acknowledged across the political divide, degenerated into a mark of national shame.
That is not to claim that a properly funded, well-staffed mental health service would have caught Mr Mair in its net. If all he was willing to admit to was depression, a GP would have done what time-ravaged doctors do in such a common event, reaching automatically for the pad to prescribe an SSRI medication such as Prozac.
Millions upon millions of us stoically endure chronic depression without seeking relief in neo-Nazi publications or brutal attacks. Perhaps even a high functioning NHS would not have discerned that Mr Mair's illness was far more acute and dangerous than depression.
Jo Cox tributes - in pictures

Show all 20
Such horrors happen, after all, in more progressive countries with far superior mental health care than our own. In Norway five years ago, a neo-Nazi alternately diagnosed with paranoid schizophrenia and narcissistic personality disorder slaughtered 77 lovely young idealists on their island retreat. Had Anders Behring Breivik previously sought medical help, it is unknowable whether he would have slipped through the Norwegian net. But the odds against it would have been much longer there than here.
Nothing could or ever should make glib sense of Jo Cox's death. Nothing, certainly not a late swing to Remain, should be identified as a silver lining in this doomiest of skies. This is an indivisible tragedy. There can be no consolation.
But it would at least pay some testament to her work and beliefs if Britain were to treat Mr Mair with a portion of her own humanity, and that with which Norway has treated Breivik. And it would be a greater testament if her death becomes seen less as a frontal assault on democracy than cause the net that might have caught Mr Mair to be reinforced.
The deranged will always be among us, and a minute proportion of them will always be potentially lethal. Some will attack politicians, some celebrities, others traffic wardens. However alarming the moment in national life, however ugly and scary the mood, there is no existential threat to our democracy. The threat is to the right to regard ourselves as a civilised nation that treats effective mental health care as an unaffordable luxury.
Register for free to continue reading
Registration is a free and easy way to support our truly independent journalism
By registering, you will also enjoy limited access to Premium articles, exclusive newsletters, commenting, and virtual events with our leading journalists
Already have an account? sign in
Join our new commenting forum
Join thought-provoking conversations, follow other Independent readers and see their replies