Justin Trudeau was right about Brexit – and Britain could learn some lessons from him about austerity too
What Trudeau's rivals failed to realise in 2015 – and what Theresa May fails to realise now – is that there is a time for austerity and there is a time to end it. Canadians voted against cuts and against further immigration controls, and it made the country stronger, no 'magic money trees' needed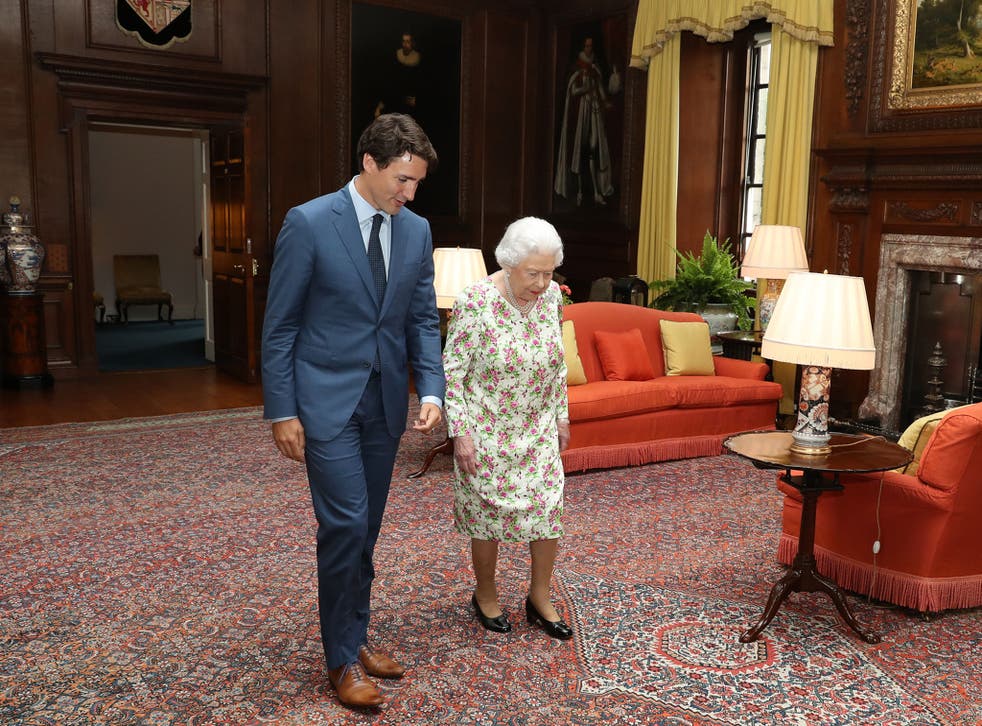 Few could argue with Canadian Prime Minister Justin Trudeau when he accused the UK of "turning inward" due to Brexit on his trip to Dublin this week.
It was fair comment on a country that seems increasingly determined to burn its bridges with the rest of Europe, rather than repair the damage that's already been done.
If Britain did bother to look outward, it might learn a thing or two from Canada's Prime Minister on how to handle the current austerity row unfolding outside 10 Downing Street's door.
Many believed Trudeau was digging his own political grave two years ago when his Liberal Party announced it planned to run deficits of up to C$10bn (£5.9bn) a year over three years, if elected, during Canada's 2015 general election campaign.
The pledge was worlds apart from what the competition was promising: "Balanced budgets!" cried the NDP. "Careful economic stewardship!" the Tories touted. Or, as they like to call it in the UK, "strong and stable" leadership.
Of course, we all know how things unfolded across the pond – Trudeau's rivals didn't see the wave of red coming until it had flooded the majority of the country on the evening of 19 October 2015.
Canadians, they quickly learned, were willing to take a gamble; to invest in the future even if it meant accepting a considerable degree of risk.
What Trudeau's opponents failed to realise then – and what the UK's present leadership fails to realise now – is that there is a time for austerity, and there is a time to end it.
Theresa May is a firm believer in Britain's "age of austerity". Loosening the strings on the public purse, she has fervently warned, would mean risking a Greece-like collapse. Instead, she has insisted, Britons must "spend within our means".
The Prime Minister's messaging is more than tone-deaf. Her Government seems entirely unmoved by the unified voice of the public, which has grown hoarse trying to convey to its leaders: "We no longer have the means."
Cabinet leaders, sensing the urgency, have tried to warn May to lift the Government's harsh 1 per cent public sector pay cap, but the Prime Minister has refused to budge, redirecting any blame to the previous Labour leadership's door.
"In Greece, where they haven't dealt with the deficit, what did we see with failure to deal with the deficit?" May asked Jeremy Corbyn during Prime Minister's Questions on Wednesday. "Spending on the health service cut by 36 per cent. That doesn't help nurses or patients."
Corbyn would have been wise to turn around and pose the question: "Well, what about Canada?"
The North American country may not have been the first in the world to employ austerity economics, but its current government has proven it knows when it's time to change the programme.
In Canada, the austerity strategy maintained by Trudeau's Conservative predecessor Stephen Harper simply was not working – and Canadians were able to recognise that.
It is far too early in the game to say what Trudeau's economic legacy will look like when his leadership inevitably comes to an end – but the current outlook has given Canadians something more to celebrate than 150 years of confederation.
Earlier this month, the country's gross domestic product figures showed the economy had grown at 3.3 per cent over the past year, which BMO's Doug Porter noted was "far and away the fastest growth rate among the major industrialised economies".
World news in pictures

Show all 50
The country is in a prime position to continue amassing wealth, but as the Canadian government looks for where to invest it, Britain's own leadership is only interested in keeping the purse strings safely tied. Of course, they fell strangely loose when the DUP dropped its £1bn invoice for helping May stay in power – but who else is going to steer this sinking ship out of the UK's stormy fiscal waters?
Much of Europe should be looking overseas for economic solutions; instead, countries like the UK have had the wind taken out of their sails because that, as Keynesian economics would suggest, is what happens when governments refuse to invest in their countries as private spending slows.
"The boom, not the slump, is the right time for austerity," John Maynard Keynes wrote in 1937.
Trudeau and his government seem to understand that, maintaining last month that the Liberals have been on track to meet their election commitment to add C$1bn in spending for 2016-17, despite claiming to have been handed down a baseline deficit of C$18bn after coming into power, even though the prior Tory government had predicted a balanced budget.
The Canadian Prime Minister hasn't been able to say when he does expect the country's books to be balanced – but he has insisted: "We made the decision ... in the last election that instead of focusing on balancing the books arbitrarily, and at all costs, we would focus on the investments needed to grow the economy."
After all, what good does vowing to balance the books mean when they never actually end up balanced? If Theresa May can find the funds to pay off the DUP in her own time of need, then instead of reminding public sector workers to "live within their means" she may want to consider trying a new approach: giving them the means they need to live.
Join our new commenting forum
Join thought-provoking conversations, follow other Independent readers and see their replies