Keir Starmer has played fine defensive politics – but the Tories may yet find his weakness
The Labour leader has done a brilliant job of insulating himself from Boris Johnson's attacks, but that may not be enough to win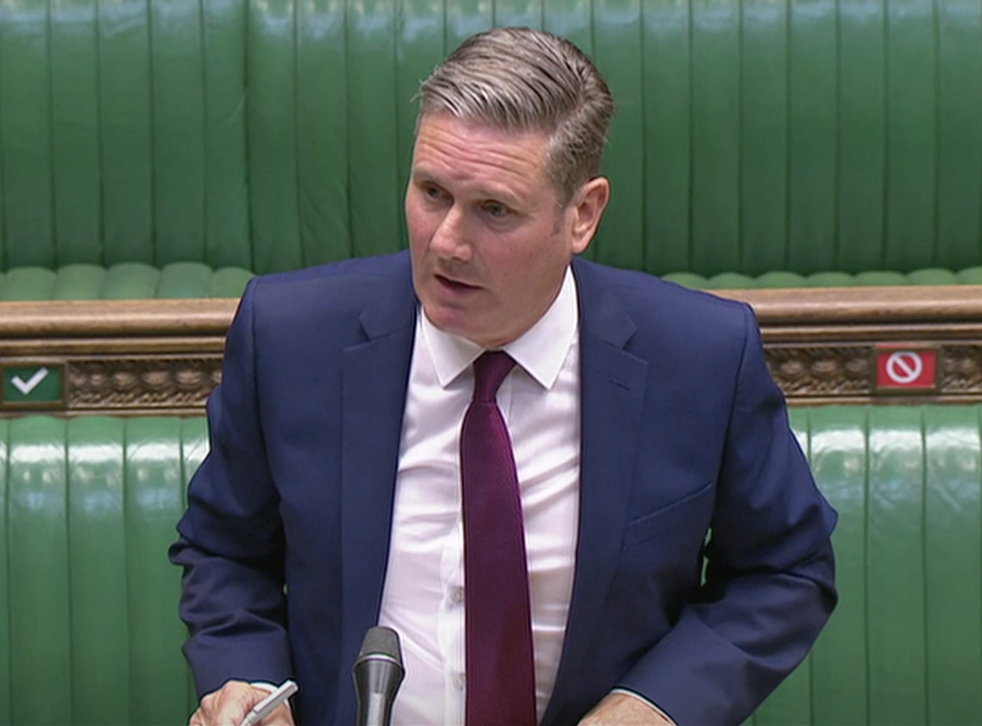 Keir Starmer resembles an armadillo. That would be my answer to the popular focus-group question: if this or that politician were an animal, what would they be? I have to be careful about this, because I don't want to get into personal abuse. I got into a bit of trouble when Ed Miliband became Labour leader, when I called him a panda because I thought he pandered to the worst instincts of the party members. Little did I know then that he was just John the Baptist paving the way for JC.
So I don't mean it in a negative way when I say that Starmer is a well-armoured, compact, defensive unit. His political style is to give little away and to guard against attacks from natural predators such as Boris Johnson.
The analogy is prompted by a review of Left Out, the excellent book about Labour's Corbyn years by Gabriel Pogrund and Patrick Maguire. The book "leaves you wanting to understand Keir Starmer better", as Helen Lewis of The Atlantic commented. "He is an enigma who operates by dropping policy bombs … without briefing against anyone."  
She is right. As far as I know, Starmer is never rude about his colleagues in private. Anyone who knows him is convinced that he had a low opinion of Corbyn, but he kept it to himself. Any attempt to elicit a criticism of Corbyn or his inner circle was met with a blank face, an ambiguous smile and a brisk moving on of the conversation.
Lewis suspects that Starmer might be "someone who just gets on with stuff without monologuing like a Bond villain". As she says: "Someone who doesn't need to tell you how clever they are while doing something clever is a political journalist's nightmare."
He has been clever. He has been sure-footed since he became leader less than six months ago. There was a risk that his defensive leadership campaign, with its stress on party unity, would translate badly into actually leading the opposition. He was paradoxically helped by the coronavirus crisis, which wiped the political slate clean.
The Corbyn years were instantly forgotten – the events of Left Out might as well have taken place in another country. Instead, Starmer made his own mark by supporting the government in principle while chiding it more in disappointment than in anger for being incompetent and slow.
Most of Boris Johnson's attempted counter-attacks have bounced off Starmer so far. The prime minister tried to call him an IRA sympathiser the other day, because he had been a loyal member of Corbyn's shadow cabinet. But that was in another country, and no one thinks Starmer supports terrorism.
Yet the Labour leader does have chinks in his armour that the Conservatives will seek out. His record as Director of Public Prosecutions was never used against him by his opponents in the leadership election, but there is a low level of background noise about it on social media. None of it is justified, but it reminds me of the meme about Gordon Brown, that he "sold the gold", a reasonable policy decision that was nevertheless held against him ever after.  
Starmer's weakest flank is his recent support for a second EU referendum, and Johnson will have more luck reminding Leave voters of it. The Labour leader has tried to reinforce his defences. He stepped around the trap marked "complain about breaking international law in order to get Brexit done" at Prime Minister's Questions this week. He asked all six questions about the problems people were having getting coronavirus tests. And yet, as Matt Chorley of The Times commented on this week's bout in the Commons: "Johnson still loses, but Starmer never quite manages to win."
Separately, Starmer recorded clips for TV news, in which he dealt with the government's intention to break international law by urging Johnson simply to get the promised EU trade deal done. This is good defensive politics, but Chorley pointed out: "Cautiously sitting things out might be a strategy if you are close to power, but Labour need to gain 124 seats for a majority of just one. You don't scale a mountain from the layby."
Starmer has done a remarkable job to pull Labour back to level pegging in the opinion polls, mainly by appearing earnest and competent. But he may be vulnerable, as the arch-Remainer of the last election, to a strong assault from the Conservatives for having wanted to stop Brexit.
Join our new commenting forum
Join thought-provoking conversations, follow other Independent readers and see their replies