As a doctor, I know Kelemua Mulat is not the first person to be unfairly denied life saving NHS treatment due to her immigration status
Not only does it go against the founding principles of the NHS, withholding treatment from any individual costs more in the long term and threatens the health of the whole population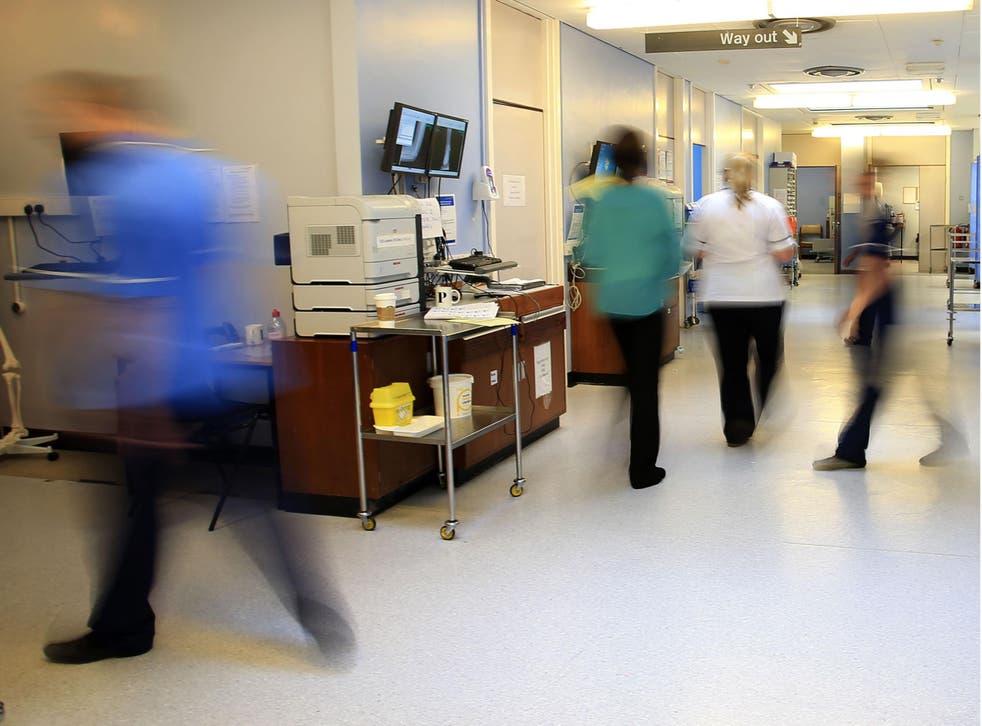 Reading the appalling case of Kelemua Mulat, who was denied life saving cancer treatment by the Home Office on the basis that her asylum claim did not meet the criteria, sadly came as little surprise to those of us who work here at Doctors of the World UK (DotW).
At DotW UK, volunteer doctors, nurses and clinic support workers run a clinic in London for those struggling to access the NHS, as well as a helpline. Every day we see patients who have had their urgent care wrongly refused. Patients who have had their cancer surgery cancelled, their chemotherapy abruptly stopped, their cardiac surgery refused or at the end of their life, denied the support and reassurance of palliative care.
In October 2017, the NHS charging regulations dramatically changed the way in which the healthcare organisation operates. Founded on the principles of being based on clinical need, not ability to pay, the idea of being refused healthcare because of being unable to afford the bill is alien to most of us. Yet, in the UK in 2018, this is what is happening. Those not eligible for NHS care must pay in full upfront or be refused the treatment they need. Two assessments must be made in the new system: firstly, the assessment of urgency of care and secondly, the assessment of eligibility.
As a doctor, it is devastating to see patients with treatable and often preventable, conditions being refused the healthcare they need.
Theresa May refuses to rule the NHS out of trade talks with the US
However, as clinicians, we are not powerless. There is an exception. "Urgent" or "immediately necessary" care must never be withheld, regardless of ability to pay and this assessment of urgency can only be made by a clinician. The Department of Health and Social Care supplies a form that clinicians can use to document their decision clearly in the patient's notes.
The assessment of eligibility – that is, whether a patient is entitled to free NHS care – is a separate issue. The guidance is clear: this assessment is done by a non-clinical overseas manager (OVM) and should not interfere with or delay urgent care being given.
Despite this, time and time again we hear of OVMs refusing patient care with no clinician involvement.
The treatment of Mulat is therefore not only horrifying, but in direct contradiction with the guidance. A clinician had deemed her treatment "immediately necessary", but it was still refused.
The point at which the clinician assessed her care as immediately necessary should have been the point at which her treatment began. Her care may still have been chargeable, if she is not eligible for free NHS care, but not upfront and not refused if she could not pay.
The patients we see in DotW UK clinic are not health tourists. They have on average been in the UK for six years and are young, healthy individuals. They have come fleeing from war and persecution, not for healthcare. Most are destitute, with 87 per cent living in poverty.
Withholding treatment from any individual costs more in the long term and threatens the health of the whole population. Evidence is overwhelming that early diagnosis and treatment of disease costs less, with better outcomes. Leaving a condition to the point that it requires emergency treatment costs far more. These regulations prevent individuals from accessing healthcare and risk not only that person's health, but public health too, as early detection and treatment of infectious diseases as well as better resource management through preventative care benefits all.
NHS in Crisis march: in pictures

Show all 25
Patients are not an immigration status. They are people in need of healthcare. Denying a person the care they need for a treatable condition is immoral, inhumane and costs the NHS far more in the long run.
Mulat's experience shows how confusing, unworkable and devastating the regulations are for patients and healthcare professionals, who are being stopped from doing their job. These regulations must be withdrawn. In the meantime, it is essential doctors know their right and obligation to always provide urgent or immediately necessary care to their patients, whatever the circumstances.
Dr Lucinda Hiam is a health advisor at Doctors of the World UK, part of the Médecins du Monde network
Register for free to continue reading
Registration is a free and easy way to support our truly independent journalism
By registering, you will also enjoy limited access to Premium articles, exclusive newsletters, commenting, and virtual events with our leading journalists
Already have an account? sign in
Register for free to continue reading
Registration is a free and easy way to support our truly independent journalism
By registering, you will also enjoy limited access to Premium articles, exclusive newsletters, commenting, and virtual events with our leading journalists
Already have an account? sign in
Join our new commenting forum
Join thought-provoking conversations, follow other Independent readers and see their replies