Why are Labour councils in London being accused of social cleansing?
In one extreme case, residents on the Cressingham Gardens Estate in Lambeth had to send Freedom of Information requests to gain access to information underlying the rationale behind the proposed demolition of their homes. Corbyn has proposed a ballot system to solve the problem – but is it enough?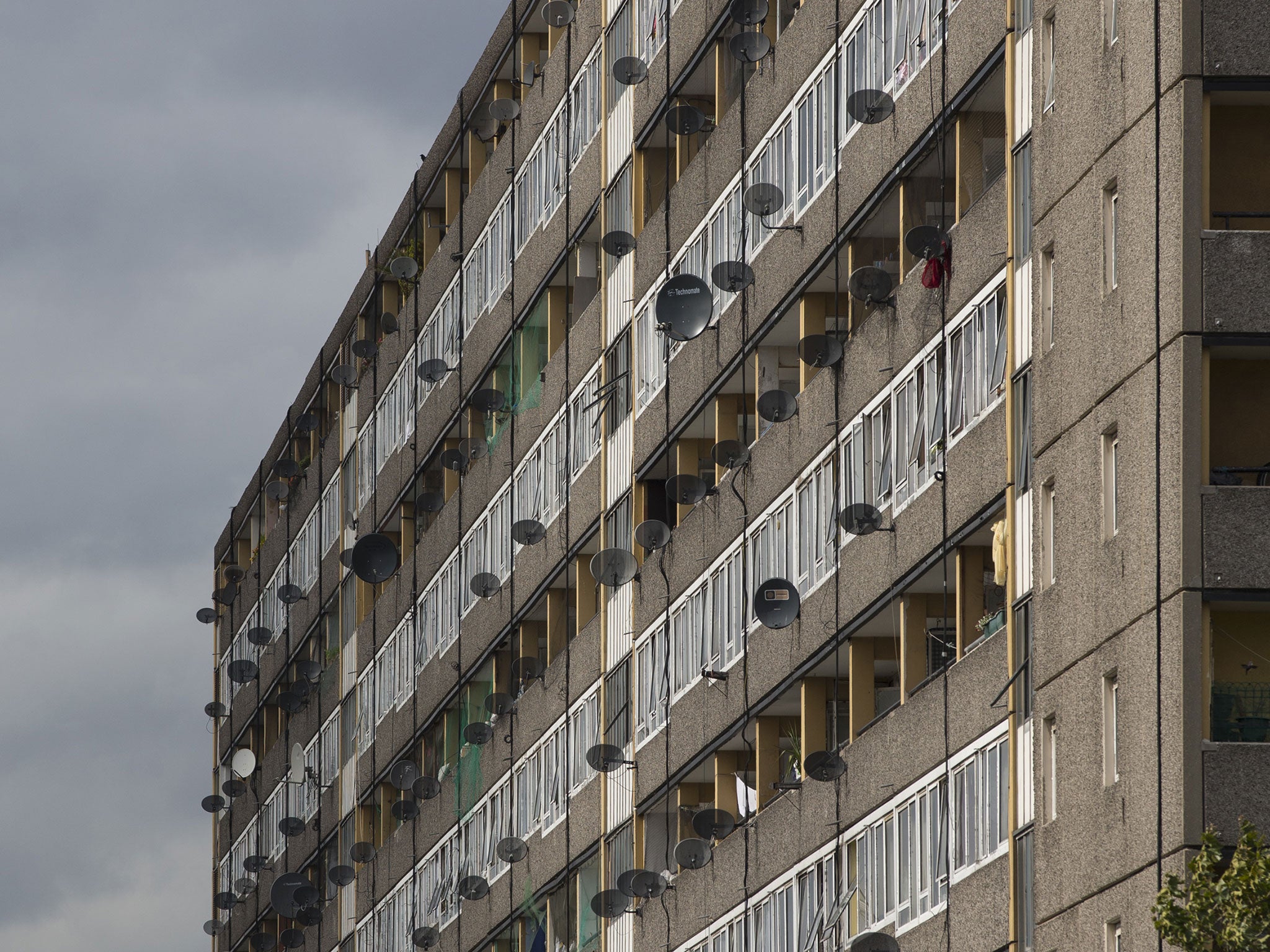 Turning off Deptford High Street in South London, between a Ladbrokes and Paddy Power betting shop, you might not notice Reginald Road Maisonettes. It's not a listed building, conservation site, or subject to any other protection; it's architecturally unremarkable. But there is something noteworthy going on inside.
In the living room of one of the modestly sized two-up two-downs, Pauline sits on her sofa. The walls are decorated with pen scrawls reaching up as far as a three-year-old's arms could reach.
"I said when my grandson was eight I would decorate the place, but now he is approaching 10." The reason she hasn't yet fixed the place up is that she doesn't know if she'll be there much longer. Since 2011, Lewisham council has been working on plan to "regenerate" the area.
The demolition of her home is "a sensitive issue", according to the New Cross Strategic Planning Committee, because Pauline and the other residents – a mix of people who rent from or have shared ownership with the council – don't want to move. "This is a social cleansing. They are building for rich people," says Pauline.
Residents have been offered homes on the same terms as their current rental contract or lease, but it's not hard to understand the community's concerns about the type of housing being built. Out of the 209 new units, 123 of them will go onto the private market – the effects of which can be seen a stone's throw away.
The refurbished Deptford train station gives the impression of a working-class theme park: its arches are occupied with food joints peddling the same ethnic cuisines sold in the area's takeaway restaurants at double the price. One lifestyle store displays hand-painted plates illustrated with images of high-rises selling to the tune of £50. Looming over the arches is the Station House development, with flats going in the range of £600,000. It's not hard to see who these new shops are for.
"We disagreed from the word go. They don't listen. We gave them signed petitions ... they say they haven't received any. I say, you are lying ... To say that we already have planning permission means that they had decided before the first meeting," continues Pauline, staring into the distance as if a representative from the council was there in the room. It might be as close as she gets to having her voice heard by them.
Estate regeneration is a pattern that has played out across 195 estates in Labour-held councils in London. Council-owned property is sold off to private developers against the wishes of residents, and luxury high-rises spring up in their place.
If Jeremy Corbyn's professed vision for Labour had been followed, the plans to knock down Reginald Road would never have got past the blueprint stage. Speaking at Labour's conference in Brighton this September, the Labour leader said, "Councils will have to win a ballot of existing tenants and leaseholders before any redevelopment scheme can take place."
Residents are listening. "I would vote for Jeremy 120 per cent. He is a sensible man ... He thinks about the welfare of people," says Pauline.
Jeremy Corbyn points to Grenfell fire as epitome of failed housing policy
For the left-wing pressure group Momentum, the speech marked an ideological line in the sand between the leadership and Labour councils which have overseen many of the most drastic regeneration schemes – resistance to which members have actively taken part in.
"There's widespread disgust among the Labour membership with those Labour councils, usually in safe London boroughs and controlled by the right of the party, who push through so-called regeneration schemes which jack up house prices and kick out low-income tenants in favour of the super-rich," said one Momentum source.
This scene is playing itself out in Haringey, where the local council is in the process of transferring hundreds of social rent homes to the Haringey Development Vehicle (HDV), owned half by the local authority and half by private developer Lendlease – the company responsible for the controversial Heygate estate demolition in Southwark. In protest against the deal, left-wing and anti-HDV candidates have flooded Labour's application process to stand as councillors in the May 2018 local elections.
Activists worry that councils won't voluntarily adopt a procedure of allowing residents a vote on whether regeneration schemes get a green light. And they'd be right: Alan Strickland, the Cabinet Member for Regeneration in Haringey said, "We do not expect to start using yes/no ballots", and London Mayor Sadiq Khan wrote in the draft version of his Good Practice Guide to Estate Regeneration that ballots "risk turning a complex set of issues that affects different people in different ways over many years into a simple yes/no decision at a single moment in time."
It is easy to paint a picture of an insurgent grassroots movement warring with Blairite councillors following their success at the leadership and NEC level. It is a poetic reversal of the rebellious left-wing councils of the 80s who were odds with a reformist party leadership and neoliberal Tory government. Now, all of a sudden, those ex-militant councillors – such as John McDonnell – are in the driving seat.
However, the situation locally is much more complex. Since the 1980s, social housing stock has steadily declined, until 2010 when the process was turbo-charged under the Conservative Housing and Planning Act which saw the number of newly built social rent homes fall by 97 per cent.
Local authorities were ordered to sell their most valuable assets to fund Right to Buy, and as a result were unable to spend the windfall they received from these sales to build new council homes. A lack of funding meant that deals with private housing developers became an increasingly attractive option.
There's a very real housing problem at the local level – but the charge is that councils have been championing the wrong solution. Sian Berry, Green Greater London Authority member and long-time housing campaigner says, "The problem I have with Labour councils is that they don't seem to want to listen to the residents on these estates. That's why they are opposed to giving residents ballots, because it doesn't fit in with their paternalistic attitude or their culture of having absolute control. They have a big plan and they won't listen to any alternatives."
It is this culture of control that took root in local councils during the Blair years. Central government would micromanage councils, controlling decisions with key performance indicators and providing conditional pots of funding.
As a former leader of the radical Sheffield Council during the rate cap rebellion years turned Blair front-bencher, David Blunkett, has a particular insight into the matter. "There was an enthusiasm for setting up Cabinet government at the local government level which replicated the structure in Westminster, and at that point councillors began to feel disempowered and as a consequence their connectedness with their locality diminished."
It's an issue that the current Labour Shadow Secretary for Communities and Local Government is fully aware of: "If you love it, you have to let it go a bit," says Jim MacMahon.
This is where ballots could fall short – not because Labour councillors will refuse to adopt them, but because a simple yes or no vote won't be enough to give residents an actual say in the regeneration processes. If any lesson can be learnt from the 1980s, it is that, like in any democratic election, people need to be informed.
"In the 80s, councils like Sheffield were very much seen on the left, but we were very keen on engagement with the community – we sometimes got the ballots wrong. If you are going to engage people, you have to be prepared for the outcome not being the one you wanted, you have to persuade people of your point of view," says Blunkett.
Residents will have to be involved in planning processes from the word go, and told explicitly why plans are being considered. For activist groups like Architects for Social Housing, this means putting on the table why demolition is taking precedent over refurbishment, both in terms of the financial as well as the social cost.
There is form for this – in the London borough of Southwark, tenant management organisation JMB Leather Market has won the right to run four estates. "They are doing creative infill buildings without demolition that are genuinely planned by their residents. If you work like this, you have nothing to fear from a ballot," says Sian Berry. If demolition is on the cards, this will have to be explained to residents and left to them to decide.
It is this lack of understanding which has caused so much upset over regeneration projects – the residents of Reginald Road feel that they were never given an adequate explanation for the regeneration happening in their community and to their houses; instead, they claim, they were merely told it was happening. In one extreme case, residents on the Cressingham Gardens Estate in Lambeth had to resort to a series of Freedom of Information requests to gain access to information underlying the rationale for the proposed demolition of their homes.
For veteran Blunkett, this means empowering local politicians again and not making enemies out of them. "We need to hug and praise councillors. Who would want to be a councillor at this moment, when they are dealing with cuts not of their own making in areas where they know it will cause devastation."
It's a view shared by MacMahon, who sees Labour's role in local government not as taking power away from councillors, but giving it to them and residents on equal terms. "Labour has to use its councillors as its conduits to the community and give them the power, resources and influence to bring the community into the decision making process."
And, as always, there needs to be money on the table to get this process off the ground. It wasn't only changes in leadership than drove a wedge between communities and councils – it was a lack of funding. For housing developers and architects, any community-designed processes cost more, as social needs become factored into equations that beforehand would only have been about money. For example, communities will always vote for the use of brownfield sites over green spaces used to walk dogs and for kids to play in – and this costs. For Corbyn to make his ballots work, the party will have to back each vote with cash.
Councils aren't the enemy: a lack of communication between residents, councils and the leadership is. As for Pauline and the other residents of Reginald Road, it's not too late for the council to take their petitions and listen.
Join our commenting forum
Join thought-provoking conversations, follow other Independent readers and see their replies