How 'shy Corbynites' could give Labour an unexpected boost in the general election
These reluctant Corbynites are not being picked up by mainstream opinion polling. The pollsters predict that Labour will be wiped out in June, but they're set to get it wrong yet again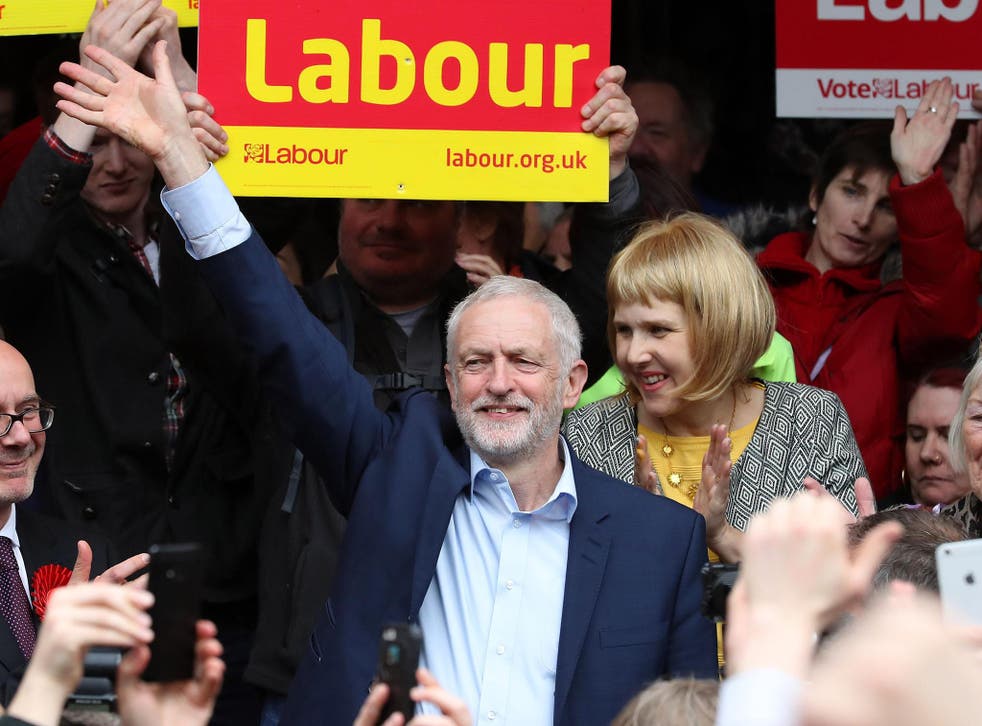 "Shy voters" have become increasingly influential in elections around the world. In last year's US presidential election and in the UK Brexit referendum, pollsters blamed shy voters for their failure to predict results correctly. Such voters are believed to have said they would vote for Remain, or for Hillary Clinton, when asked but then, in the privacy of the polling booth, cast their ballot in the opposite direction.
The fear of ridicule or being branded "ignorant" is a key reason why some voters choose to keep their political opinions to themselves, as is within their democratic right. But it does not require a massive leap of the imagination to conclude that the same factors may be at play in the forthcoming UK general election this summer.
Given the swell of popular disdain towards Jeremy Corbyn, many may feel the need to hide their political preference until it is time to mark a ballot paper anonymously. It is, therefore, more than possible that voters could come to Corbyn's rescue and ensure Labour ends up performing far better than the polls anticipate come 8 June.
Ken Loach backs Labour leader Corbyn's 'big ideas'
In last week's local elections, Labour failed to gain control of any local authority and lost 4 per cent of the vote. The result has been analysed as a precursor to the main event next month. But the local elections excluded areas where Labour has been making huge inroads, such as in London for example. Meanwhile, pollsters and pundits had expected a total Labour capitulation in local government and that didn't happen either. We can conclude this: there are Corbyn supporters out there, they're just not very vocal and their views are not being effectively recorded in the polls and forecasts being published ahead of the general election.
Many so-called shy Corbynites feel attracted to Labour's policies despite its less than popular leader: 71 per cent of voters like the idea of raising the minimum wage to £10 per hour and 62 per cent of people agree the top rate of tax needs to be increased. Pledging four extra bank holidays, ruling out tax rises for 95 per cent of earners and increased spending on the NHS and social care are also guaranteed vote winners.
Yet, interestingly, even without factoring in the shy voters, Corbyn is beginning to close the gap on the until now huge Tory poll lead. A YouGov survey showed the Tory advantage of 23 points a fortnight ago has now fallen to 13 and after the local election results; the odds for a Tory majority, although still the favourite outcome, hit its lowest point since the election was called. The lead is being cut. Corbyn's message is proving effective on the campaign trail and Theresa May is falling short, especially when it comes to engaging with the public. This is likely to have a significant effect in the coming month. May's weak performance on the stump will turn some against her – even if they won't publicly admit to it.
Of course the chances of Corbyn actually winning this general election are still incredibly small. It would be miraculous, to say the least. But we are not about to witness the total annihilation of the Labour Party that many are predicting. Don't be surprised if the shy voters pull it through. Corbyn is already closing the lead down and if a large enough group of shy voters surface on 8 June, Labour might do considerably better than everyone thinks.
Register for free to continue reading
Registration is a free and easy way to support our truly independent journalism
By registering, you will also enjoy limited access to Premium articles, exclusive newsletters, commenting, and virtual events with our leading journalists
Already have an account? sign in
Join our new commenting forum
Join thought-provoking conversations, follow other Independent readers and see their replies