British Jews, please do not abandon Labour – join up now and help rescue it from itself
Just as natural disasters impel members of the public to give to charities they do not usually support, so now unaffiliated British Jews could step forward to become Labour members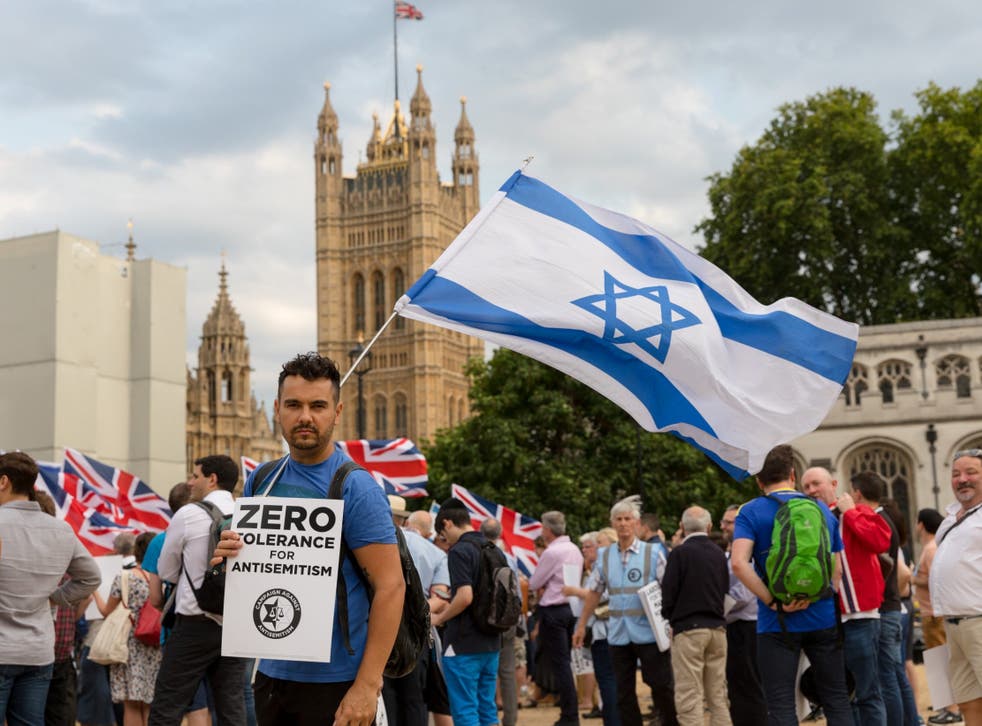 What do you do if your child is being bullied at school and the form teacher ignores your complaints? Some parents might decide that this is not the right school and go elsewhere; others will carry on protesting, via tutors, the head teacher and eventually the governors, until they have redress. This is akin to the dilemma facing British Jews over the problems that the Labour Party has in dealing with antisemitism within its ranks.
Whereas these claims were initially derided as false, or even dismissed as deliberate attempts to destabilise Jeremy Corbyn's leadership, now there is widespread acceptance that antisemitism exists among certain elements of the party membership and needs to be tackled.
That in itself is a positive development; a problem cannot be solved unless one first admits that it exists. But Labour is now facing similar accusations to the Church over its handling of the crisis over sexual abuse. It is all very well issuing apologies, but they have a limited shelf life and ring increasingly hollow when they are repeated without any obvious signs of action.
Every time Jeremy Corbyn, or the Pope, asks for forgiveness or says "not in my name" and yet nevertheless fails to follow up those remarks with tough measures to punish culprits and prevent recurrences, the disillusion grows and the anger spreads. For British Jews, the situation within Labour is doubly painful: first, because antisemitism is a direct threat to our wellbeing and, second, because for many Jews Labour has been their natural political home for many decades. What do they do now?
After almost three years of feeling that antisemitism in Labour remains unresolved, do British Jews now leave or fight on? Many ordinary members have gone, reckoning it is not they who have changed, but the party: they still support the core political principles of Labour, but they cannot endure the poisonous atmosphere that has developed.
Jeremy Corbyn on anti-semitism in the Labour Party
Others, though, like those doughty parents of the bullied child, feel that not only do they have a right to remain in situ, but that they also have a duty to save the institution from itself. Labour's treatment of Jews in particular is a barometer of its moral health in general. British Jews want to remain and they want to help it return to being a party genuinely opposed to prejudice, not just parroting the mantra.
There is a third, more radical, option facing British Jews and, in particular, those Labour voters watching with dismay from the sidelines as they are not members of the party. Those who have never been sufficiently involved politically, I believe, should now join the party at this time of crisis so as to help effect change.
Just as natural disasters impel members of the public to give to charities they do not usually support, so now unaffiliated British Jews could step forward to become Labour Party members.
If the problem is not Labour itself, but a faction within it, then the most moral course may be to join the ranks of those fighting both to rid it of antisemitism and restore its good name.
Rather than abandon Labour, it is time to rescue it.
Dr Jonathan Romain is rabbi of Maidenhead Synagogue
Register for free to continue reading
Registration is a free and easy way to support our truly independent journalism
By registering, you will also enjoy limited access to Premium articles, exclusive newsletters, commenting, and virtual events with our leading journalists
Already have an account? sign in
Join our new commenting forum
Join thought-provoking conversations, follow other Independent readers and see their replies