Don't get your hopes up about Labour's surge in the polls – Corbyn's foreign policy speech will set them back
It wasn't Corbyn's aim, but his speech will give weight to the Tories' claims that he is 'soft on terrorism' and security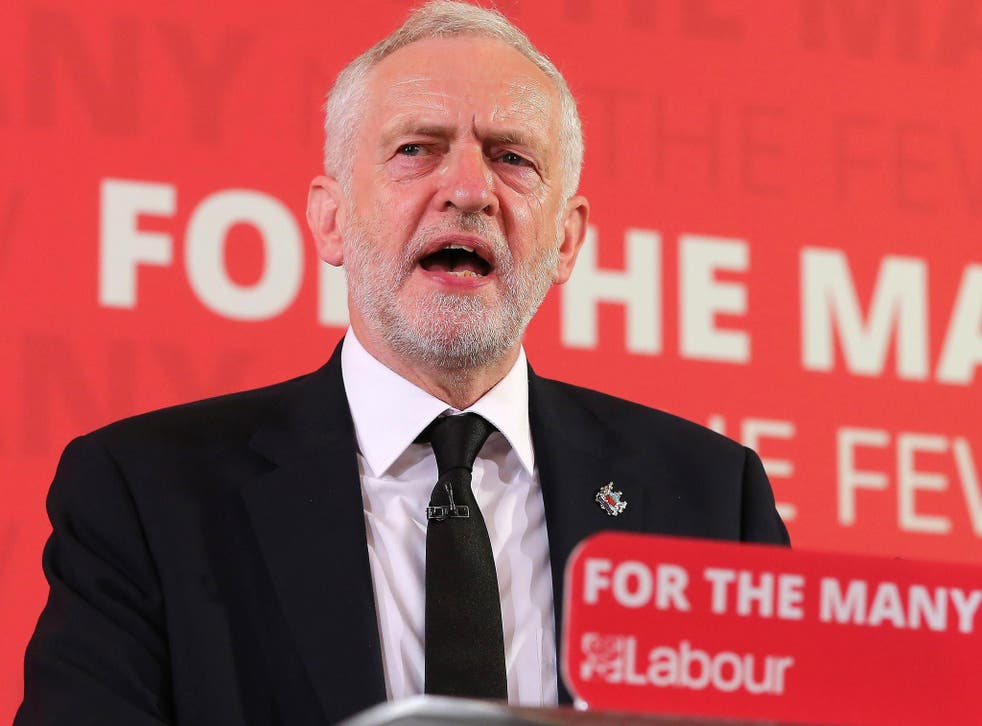 The general election has taken a dramatic turn, with a YouGov poll today showing Labour only five points behind the Conservatives. Of course, we shouldn't read too much into one survey, but the next few polls will be anxiously awaited in Conservative Campaign Headquarters.
Jeremy Corbyn has confounded his internal critics by running a good campaign. He has been in what he calls his "Monsieur Zen" mode, not getting rattled by hostile questions from a largely hostile media (as he was before the election). He is visiting constituencies with a large Labour membership, which ensures good TV pictures – and boosts his insurance cover if he loses the election and his opponents mount a leadership challenge. Corbyn seems to be winning over people who did not vote in 2015 – always his strategy – although whether they turn out on 8 June remains to be seen.
The Labour manifesto might be a rather unbelievable wish list but the measures that have cut through to the public are popular. In contrast, people have noticed the bad news in the Tory manifesto – cutting pensioners' winter fuel payments and the "dementia tax", which left many natural Tory voters fearing they would pay more for social care and have less to leave to their families. Although Theresa May performed a messy U-turn by promising a cap on an individual's care bills, the episode has damaged her.
Corbyn blames terrorist attacks on UK's foreign wars
The polls also reflect something else: a return to traditional two-party politics – in England, at least – which has helped Labour. At the 2015 election, the Tories and Labour won 67 per cent of the votes cast between them. In the polls taken in the past two weeks, they scooped up a total of 80 per cent. That is a significant change, helped by Ukip's collapse and the Liberal Democrats' failure to make progress.
Of course, this trend does not matter so much if the Tories retain a comfortable lead. But if YouGov is right, Labour is winning a bigger slice of the Con-Lab combined vote than Ed Miliband did in 2015.
Thankfully this not the "Brexit election" May wanted so she could ask voters whether they wanted her or Corbyn at the EU negotiating table. Brexit causes big problems for Labour, making the Tories an attractive home for Labour-leaning Leavers, as does May's hard line on immigration. But Labour has rightly shone a spotlight on public services, helped by May's unforced error on social care. Brexit is important but has not provided the total eclipse the Tories hoped for. Tribal instincts on the NHS, care, pensioners and schools remain; people still doubt the Tories' credentials. So Labour is in the game.
Now the horrific events in Manchester add another layer of uncertainty to what has become an unpredictable election. May, rattled by her social care fiasco, has looked much more comfortable when playing at home on security matters.
But the Tories and Lib Dems were wrong to criticise Corbyn for the timing of his speech today, in which he made a connection between terrorism at home and a failing war on terror abroad, while insisting this was not the only cause. His words were more balanced than the Tories claimed and he was no more "playing politics" with the Manchester attack than May has, and she hasn't. Security is at the heart of the election and with less than two weeks to go, the Labour leader was within his rights to address the issue after a three-day pause.
Manchester explosion in pictures

Show all 37
His views on the causes of terrorism here are not new. Nor are they his alone. Baroness Eliza Manningham-Buller, the former head of MI5, has said: "Our involvement in Iraq radicalised … a few among a generation who saw our involvement in Iraq and Afghanistan as being an attack upon Islam." Dame Pauline Neville-Jones, the former chair of the Joint Intelligence Committee, said in a report for the Tories: "We need to recognise that a central element of foreign policy – the intervention in Iraq – has failed in its objectives so badly that the threat to this country is actually greater than it was before it began." David Cameron described this analysis as "a statement of fact".
Corbyn spoke from the heart, but he also spoke to the converted. I know it wasn't his aim, but my guess is that his speech will not win many converts to the Labour column. It will repel more people, who will believe the Tories' claims that Corbyn is "soft on terrorism" and security. This is a debate the Tories are delighted to have; it will help them a lot more than it does Labour. It allows them to be "strong and stable" again, diverting attention from the domestic policy issues on which they are "weak and wobbly."
Join our new commenting forum
Join thought-provoking conversations, follow other Independent readers and see their replies