My partner Lauri Love could be saving the world from cyber attacks but instead he faces a 99-year prison sentence
Lauri's Asperger syndrome is a gift. It gives him his genius and it gives him his logical outlook on the world, from which his stubbornness arises. He will fight for what's right even if it kills him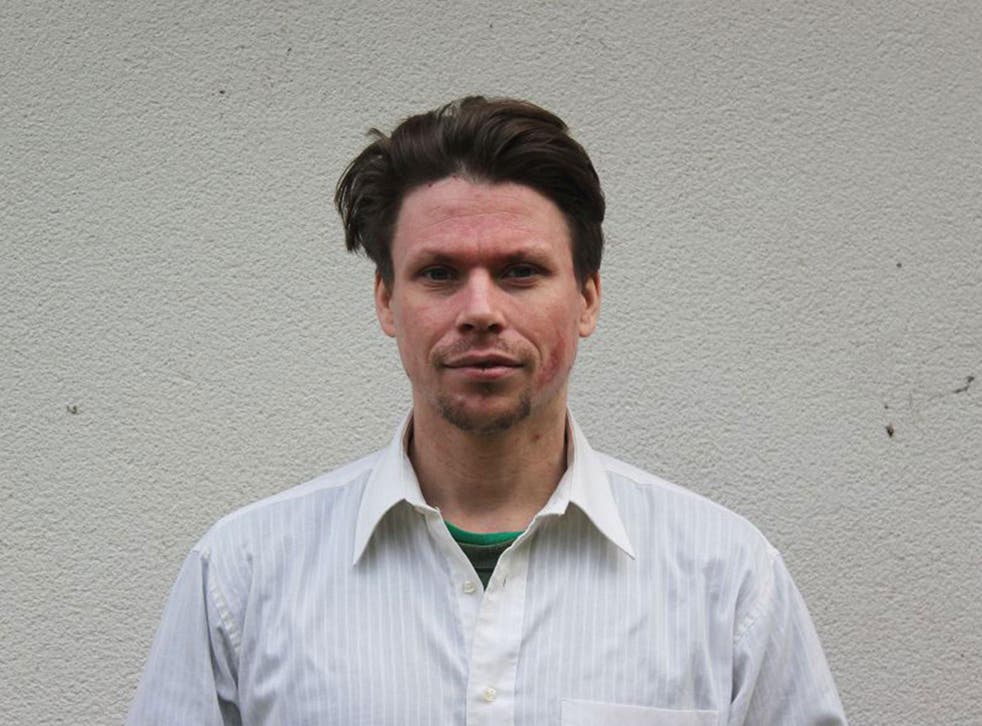 Lauri Love is an activist, a physicist, a computer scientist, an angel and the person I want to spend my life with. He is stubborn and smart, near to the point of arrogance, and he fights every battle he can against injustice. Next week Lauri will be in court appealing against extradition to the United States where he faces a 99-year prison sentence on allegations British authorities investigated and decided not to charge him for.
Lauri is a much nicer person than I am and he is a much more positive and hopeful person. Where I see climate destruction and oppressive regimes, he sees opportunities to overcome. His hacker mind is hard-wired to solve problems and this world has many.
When you spend time with Lauri, you realise that it is much harder for him to fight against the injustices he is facing personally. He would much rather be fighting for someone else and helping to create a better world.
Most of the time Lauri either is, or would rather be, at home reading papers on quantum physics and cryptography and all the other similarly abstruse subjects that his brain is uniquely configured to solve. Lauri should be in a university working on inscrutable mathematical problems but, because of his Asperger's, he does not have the luxury of seeing the political problems of the world as separate from him.
Lauri was studying physics and computer science at Glasgow University in 2010 when he got involved in the Occupy movement. This started a spiral of events which culminated in a mental breakdown and him having to return to his parents' house in Suffolk. A social conscience combined with mental health problems has always been Lauri's Achilles' heel.
Man who accidentally halted global cyber attack: 'I'm no hero'
Lauri's Asperger syndrome is a gift. It gives him his genius and it gives him his logical outlook on the world, from which his stubbornness arises.
Lauri won't do anything that goes against his ethics or how he sees things should be. He will fight for what is right even if it kills him. His neurodiversity presents him considerable problems in the world as it is currently calibrated. This is not a kind world to those who are different and the criminal justice system especially so.
US prosecutors accuse Lauri of being part of #OpLastResort, the round of online protests that followed the death of American internet pioneer Aaron Swartz.
The internet wept when Aaron died. There was an enormous public outcry and calls to reform America's hacking law, the notorious Computer Fraud and Abuse Act (CFAA). Questions were asked in Congress and new laws proposed. #OpLastResort was part of that public outcry.
The US government know that their claims against Lauri will never be tested in court. The way extradition works means that prosecutors do not have to show any evidence to the British authorities. And because those US prosecutors reserve the right to try Lauri three times, in three different districts, with a potential sentence of 99 years, they know he would be under enormous pressure to accept a plea bargain.
Ninety-seven per cent of federal defendants in the United States never get a trial because they are offered a choice of either accepting years in prison if they plead guilty or risking decades to have their day in court. What Lauri is being offered in the United States is not a trial but blackmail with a potential life sentence attached.
Lauri would not be granted bail if he were extradited and there is no doubt that his human rights would be violated in US custody. All the experts testify to it and even the district judge who approved Lauri's extradition last year accepted that his life is at risk if extradition goes ahead.
What would Lauri's life have been for if that happens? The US wants his life to be an example to scare anyone who might embarrass the government or launch an enthusiastic campaign to reform draconian laws.
UK news in pictures

Show all 50
I can see that Lauri's life is worth more than that, not just to me but to the public at large. The UK judicial system can see it too. All the members of hacking collective LulzSec were prosecuted here in the UK and are now pursuing very fulfilling lives contributing to society, getting PhDs, teaching and working in computer security. At least 13 people have been tried in the UK in the past few years for computer offences that involved foreign servers, including American ones.
Lauri Love cannot become the first UK citizen extradited to the United States on extraterritorial computer crimes charges. He should be able to continue his work improving online security, and be able to finish his university studies.
Earlier this year when the Wannacry virus affected the NHS and closed hospitals, Lauri and his hacking compatriots worked on analysing the malware and compiling a fact sheet. (Another security researcher, Marcus Hutchins, who activated a kill-switch curtailing WannaCry's spread, is now being prosecuted by the US, who waited until he was on holiday in Las Vegas to arrest him, seeking to avoid the "headache" of extradition.) Lauri is currently working to formalise this process as a social enterprise, Bogaty Hack, to create a volunteer reserve of people to fight the next major cyber-attack which could take lives.
All we are asking for is a trial in the UK, a trial at home. Lauri's life is worth more than to be a casualty of the US vindictive "justice" system, another young life like Aaron's with so much potential thrown away for nothing.
Join our new commenting forum
Join thought-provoking conversations, follow other Independent readers and see their replies