Left-wing bias? Comedians mock the Tories more simply because they are in power
The government makes decisions that affect lives. If there's a joke that can reveal an inherent flaw in the logic of that decision, it deserves to be done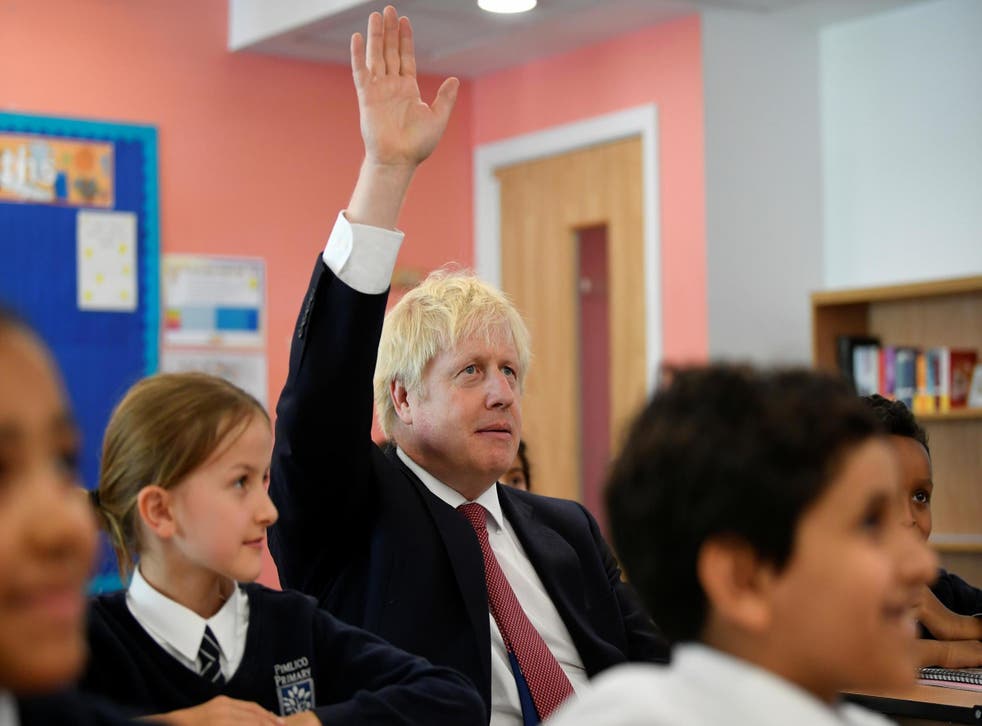 It took a long while to get stand-up comedy happening again. Tattoo parlours, gyms and flights were all happening weeks before we could come back. It's not a surprise. If an industry spends decades mocking governments, it makes sense that the government would drag its heels on letting us start up again.
Has comedy mocked all governments equally? That seems to be the issue at hand as we hear the new director general of the BBC plans to tackle the perceived left-wing bias in comedy.
The Telegraph has reported that Tim Davie believes the BBC's comedy output is seen as too one-sided. I don't want to fall out with the new boss before he's even unzipped his pencil case, but it's an interesting topic.
As a comedian on BBC Two's The Mash Report I have accurate memories of sitting behind the news desk reading out jokes about Jeremy Corbyn, patronising Remainers and hipsters. When some ranting voice says that you never hear a joke about the left, those memories remind me it's not true.
So let's move on to the issue of balance. Do you see more jokes about the Tories than Labour? Yes. I have to work harder to remember the lampooning of the left than to recall all the times we've mocked the Tories. Is that a problem?
A satirical show will mock the government of the day more than the opposition because – and this may sting a little if you're in opposition – the government's actions are more important. The government makes decisions that affect lives. If there's a joke that can reveal an inherent flaw in the logic of that decision, it deserves to be done.
The opposition may come up with some plan that will never happen. That's like mocking DFS for ending their sale. You always have plans. Come back to me when it might actually happen.
Being in leadership requires pragmatism and compromise, which will create flaws and hypocrisies, which some of us will dash to point out. If you're not in charge you have the luxury of sticking to your ideology. It's less practical but leaves less space to muck up and receive a good ribbing.
From the point of view of comedic theory, who do you think will inspire more jokes, Boris Johnson or Keir Starmer? One is like a stuffy lawyer. You don't see many comedians with a five-minute bit of how procedural irregularities are OK.
Meanwhile Boris Johnson has spent years playing the fool and doing interviews saying how he likes to play the fool. He's in on the joke. We've all heard the stories of how he messes his hair up before he goes on stage. He's Milton Jones with an 80-seat majority.
If you add in the times he hid in a fridge, dangled from a zip wire and rugby-tackled a child, he is a gifted physical comedian in the style of Eric Sykes.
PM calls for end to 'self-recrimination and wetness' over BBC Proms song stance
For most of the series of The Mash Report the left has been figure-headed by Jeremy Corbyn. Thank heavens he made his own jam, or there wouldn't have been much in there to detect as a person.
Not only do I remember doing jokes about Jeremy Corbyn, I also remember the response. I am new to TV so I would excitedly browse Twitter as the show was going out, only to see loads of angry thumbs had sent messages saying, "typical left-wing comedy", "bunch of lefties" and then, "typical Corbyn bashing BBC. Right-wing monsters."
I am not of the school of thought that says "if you're upsetting everyone you must be getting the balance right". If everyone hates you there is a strong chance you're the problem. But if both sides of a political spectrum think you're on the other side, we might be seeing paranoia.
It's the race to victimhood. If you can be offended by someone's joke you can shut them down. It's wrong from either side, but it's hypocritical from the right. Some people spend 12 per cent of their lives complaining: "You can't say anything these days." As soon as they see a left-wing comedian say something they scream: "Not fair, make it stop!"
Finding the right balance in comedy is a Herculean task. The BBC may never reach the sweet spot, but it should try. Make more comedy, make more right-wing comedy, but don't make less of what you're doing well. You don't achieve balance by taking everything off the see-saw.
If more right-wing comedy is made the left should hold back from trying to get every show cancelled for saying a thing they disagree with. As long as no laws are being broken, comedy should be allowed.
The BBC shouldn't cower away from holding the government to account. Comedy will always be anti-establishment and it always has been. After an episode of The Mash Report went out a few series ago I saw someone on social media saying: "It's biased, bring back Spitting Image." Then they did bring it back and people tweeted that it would be biased.
Only time will tell if the Telegraph's reporting was correct. When I saw the headline I didn't believe my eyes. So I took a drive to Barnard Castle. It's OK, that's not a biased joke, he's not a Tory.
Steve N Allen is a stand-up comedian starring in 'The Mash Report' and a co-host of 'Comics Solving Problems'
Register for free to continue reading
Registration is a free and easy way to support our truly independent journalism
By registering, you will also enjoy limited access to Premium articles, exclusive newsletters, commenting, and virtual events with our leading journalists
Already have an account? sign in
Join our new commenting forum
Join thought-provoking conversations, follow other Independent readers and see their replies