There is no route for EU au pairs to come to the UK after Brexit – who is going to provide out-of-hours care?
Please send your letters to letters@independent.co.uk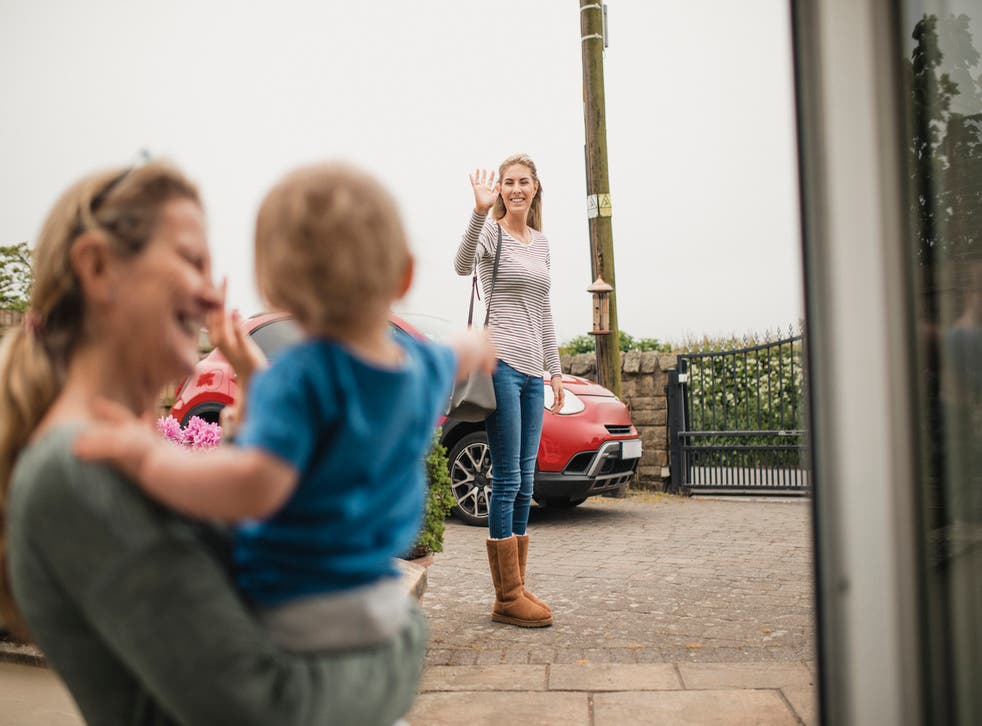 When schools were shut during the first lockdown, au pairs, who largely came from the EU, provided vital help to many frontline families, allowing them to work long hours knowing their children were being well cared for and educated back home.
Now we have schools shut again, but as of 1 January, there is no route for EU au pairs to come to the UK, since no visa has been made available. Who is going to provide out-of-hours care for parents with no other options now?
The British Au Pair Agents Association campaigned for nearly five years to keep the au pair programme running after Brexit but to no avail. Au pairs are not immigrants. They don't occupy council houses, take British people's jobs and rarely use the NHS. Families who are already stretched to the limit will now be denied this vital support at a time when they most need it.
Dr Ruth Campbell
Stirling
Muddled messaging
We are told that we have moved into a "new" national lockdown, but when you look at the actual regulations, these are not new. It is simply a matter of the whole country moving into tier 4, rather than just certain regions.
Yet the messaging has fundamentally changed. In particular, we are back to: "Stay at home. Protect the NHS. Save lives". So I wonder, if tier 4 had been marketed in the same way from the beginning as a "regional lockdown" with the same "stay at home" and "save the NHS" messaging, would we have had better compliance and fewer infections and deaths?
Andrzej Kowalski
London W4
The prime minister justifies the lockdown regulations by saying there is no choice in the face of rising disease figures. This is followership, not leadership. Successful leadership involves making the right decision when there is a choice, not after a crisis develops.
John Wilkin
Bury St Edmunds
I have always wondered what it would be like to live in the outwardly serene county of Midsomer, where deceit and lies are used to hide the truth, with danger around every corner, deaths happening at frighteningly regular intervals and nobody knowing what's going to happen next.
Sadly due to Boris Johnson's leadership in the pandemic, I now have a good idea.
A Sutton
York
Early evening entertainment
Tom Peck's reflections on Johnson's daily briefings (''The end is in sight' says Boris, though he's got absolutely no idea when', 5 January) reminded me of the late 60s and early 70s when early evening entertainment was provided by Jackanory. I don't normally have much sympathy for those who continually moan about the loss of the "good old days",  but in this case, I can only wholeheartedly agree with them.
Phil Whitney
Cromford, Derbyshire
Sceptical about Sunak
I half agree and half disagree with Ben Chapman ('Businesses and households should not pay for the government's mistakes – they need more support', 6 January).
Yes, of course it would be economic illiteracy of the kind we've suffered for the last decade to adopt 1930s era retrenchment as the response to the economic crash. And we should be sceptical of Sunak's motives and aims even when he is adopting "Keynesian" policies. For example, the "Eat Out to Help Out" initiative and the stamp duty cuts were blatant bribes to the Conservative bourgeois electorate to stay with them.
But I'm puzzled by Chapman's reference that "money is not being pumped into an asset bubble". Surely that is precisely what "quantitative easing" amounts to and is why the various share indices are comfortably detached from what is happening to the majority of people in the UK?
John Crawley
Moorgate
Join our new commenting forum
Join thought-provoking conversations, follow other Independent readers and see their replies