As veterans, we know how fragile peace in Europe can be, and how crucial a Final Say on Brexit really is
More than 100 former services personnel lend their voice to calls for a new referendum as D-Day commemorations continue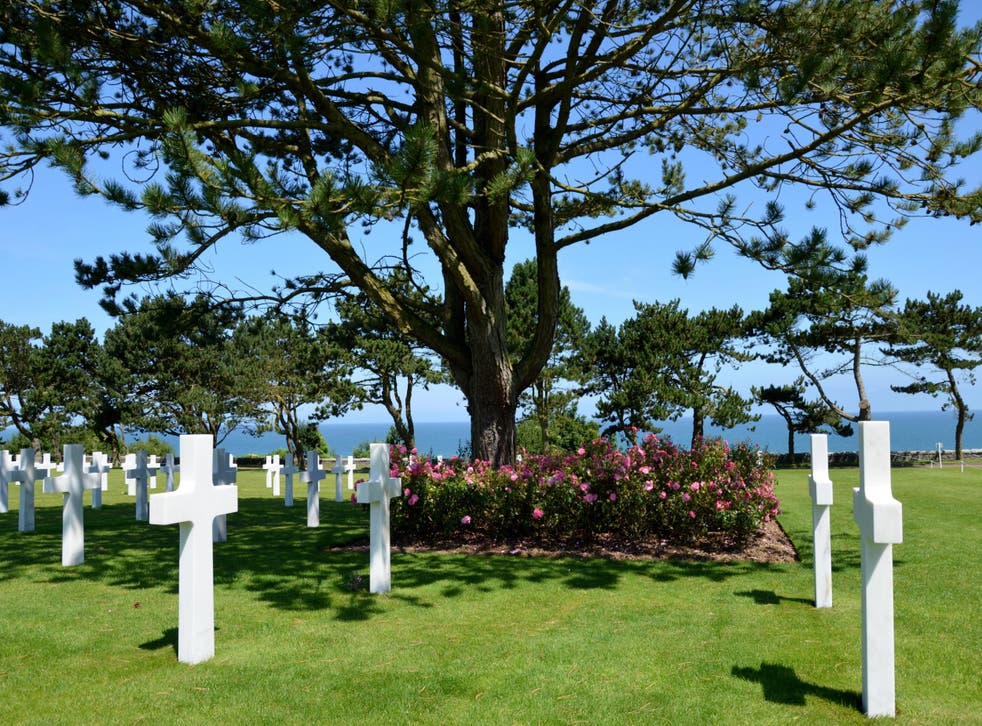 Seventy-five years ago, 156,000 brave international troops, including 61,000 Britons, were taking part in Operation Overlord – the largest seaborne invasion in history. Their aim was to secure a foothold on the coast of Normandy and begin the task of freeing mainland Europe from Nazi oppression and persecution.
By the end of D-Day, ten thousand of those soldiers were injured or dead. Remembering their efforts and sacrifices in order to liberate Europe, will be an important and poignant moment.
In the aftermath of the Second World War, as much of the continent, including Britain – lay in ruins, it was Winston Churchill himself who urged European countries to come together in order to find lasting peace, through "the creation of a European family".
His words helped inspire the creation of the common market, later to become the European Union, with one main purpose – to create lasting peace, by entwining our economies and societies together on a continent once ravaged by war.
Nato does not keep the peace in Europe – it keeps peace FOR Europe. It is the EU that keeps peace IN Europe, because when you trade, you do not fight.
As former members of the armed forces and veterans of more recent conflicts, we have served alongside soldiers from other European nations, supporting each other while under fire or facing danger.
We have learnt that war stinks, that peace is the natural goal for civilisation, and that Europeans are our brothers in arms.
But that peace and friendship is now threatened by Brexit.
Peace in Europe is not something that should be taken for granted.
We should be proud to lead in Europe, proud that our friends respect us and can rely on us.
That's why we, as former members of the armed forces, all support a people's vote on Brexit.
Ayo Adebiyi
Richard Aixill
Derek Andrews
Hugh Atwood
Nick Balsdon
Richard Bardsley
Linda Barrett
Richard Bateman
John Bellamy
Ian Bennett
Patricia Bennett
Roger Bishop
Pritam Biswas
Anthony Bohan
John Bradshaw
Richard Browne
Clifford Capel
S.F Carnson TD
Mick Carter
Andy Cartwright
Henryk Chabrowski
Michael Chaloner
Dr Nigel Clarke
Harriet Clough
Sinead Connolly
Robert Davis
Nick Dawson
Steve Dean
Mike Dickinson
Clive Earby
Tony Ellingham
Catherine Ellison
Dave Evans
Jed Falby
Peter Flynn
Simon Frost
Matt Furey-King
Steve Gavin
Geoff Gibbs
Helen Godsall
Stephen Goodall
Alex Gordon
Miles Greenford
Jocelyn Gronow
Julian Gronow
Tim Guy
Chris Hall
Aiden Handyside
Michael Harvey
Nick Hawkins
Matthew Heap
Gary Hemming
John Hillcoat
Duncan Hodgkins
Dave Holden
Richard Holding
Paul Houghland
Michael Hughes
Graham James
Chris Johnson
Patricia Johnstome
Maurice Philip Jones
Philip Kerrison
Murray Kirkby
Pete Knight
Steven La Pensée
Stuart James Lawrence
Richard Lines
Harry Lomax
Steve Lyons
Simon MacMichael
Tim Malburn
Phil Martell
Maureen McGee (now Shaw)
Scott McIntosh
Geoff Morris
Andrew Morrison
Thomas Murphy
Nick Murray
Robert Mutch
Colin Noble
Mark Nuttall
John O'Connell
Matt Ottaway
Marc Owen
Mary Palmer
Terry Patrick
Christopher Pelley
Mark Pendleton
Rob Possnett
Peter Radford
William Rathouse
Brian Reff
Michael Rickard
Michael Ritson
Katherine Robinson
Andrew Rowlands
Bernard Rumbold
Dave Scott
Nick Senior
Stuart Sessions MBE
Neil Smallman
Eddy Smerdon
Les Snell
Ray Souter
Don Steele MBE
Tom Stewart
Sue Storey
Ian Tebby
Gareth Thomas
Stuart Thomson
Michael Thorne
Colin Trevelion
Roy Venables
Bernard Wakefield-Heath
David Wayland
Simon Webb
Jim Westlake
Raymond White
David Williams
Ranks and service dates supplied
Register for free to continue reading
Registration is a free and easy way to support our truly independent journalism
By registering, you will also enjoy limited access to Premium articles, exclusive newsletters, commenting, and virtual events with our leading journalists
Already have an account? sign in
Register for free to continue reading
Registration is a free and easy way to support our truly independent journalism
By registering, you will also enjoy limited access to Premium articles, exclusive newsletters, commenting, and virtual events with our leading journalists
Already have an account? sign in
Join our new commenting forum
Join thought-provoking conversations, follow other Independent readers and see their replies