A new plan to make our asylum system firm but fair
Please send your letters to letters@independent.co.uk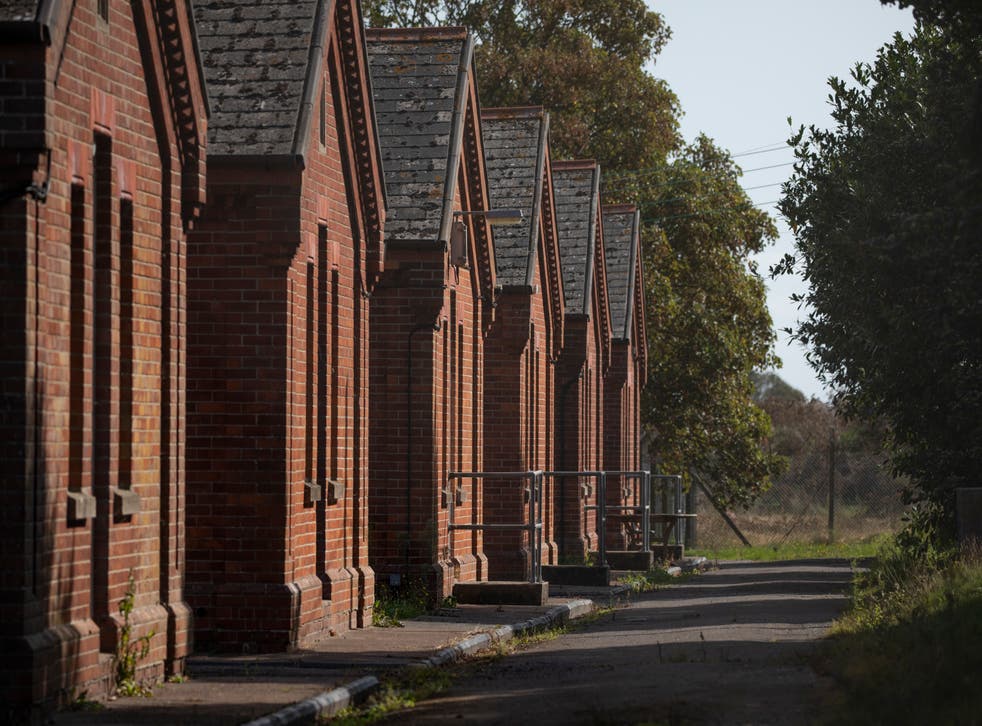 I read in The Independent this week about an incredibly sad and traumatic case of a newborn baby who died in France.
The journalist reports that this family fled persecution in Iraq, left Turkey because they felt unwelcome, were exploited by traffickers and passed through several safe European countries including Germany, Belgium and France where they were allegedly mistreated.
My thoughts go directly to the family who experienced this heartbreaking loss.
By the time this family made their way to Europe the global system had already failed them.
The exploitation of people in such desperate circumstances is abhorrent. This is why we are determined to stop the callous criminal gangs who strive to profit from the desperation of such vulnerable people, encouraging them to put their lives at risk by crossing through countless countries and selling them false promises.
There is no doubt that Europe is safe and has asylum laws to offer protection to people seeking persecution. People should claim asylum in the first safe country they arrive in and not feel the need to pay vile criminals to smuggle across borders to come to the UK.
We will be bringing forward legislation later this year to fix our broken asylum system and replace it with a new system which is fair but firm. We will seek to stop abuse of the system while ensuring it is compassionate towards those who need our help, welcoming people through safe and legal routes.
We are proud of our record in being amongst the top five resettlement countries worldwide and have resettled more refugees from outside Europe than any EU member state. I am committed to providing sanctuary to those fleeing persecution, oppression or tyranny, which will mean supporting refugees directly from war zones and peril.
I look forward to being able to tell you more about the changes in due course.
Chris Philp
Home Office minister for immigration compliance and justice
Net-zero plan
The parliamentary committee's concern about the lack of a net-zero plan is well justified. The Budget has positioned the UK as a global leader in sustainable finance, including a green savings bond, a bigger role for the City in the global carbon market, and a green remit for the Bank of England. This comes in the wake of the recent creation of a UK Centre for Greening Finance & Investment, and further lays the ground for a successful Cop26 in Glasgow.
However, the chancellor Rishi Sunak's attempt to involve the capital markets in the green revolution risks going nowhere if a credible roadmap to net zero for the economy is not provided. This map should include specific milestones for government policies and infrastructure investments. In its absence, investors run the risk of running losses when integrating the environment into their portfolio selection. After all, pioneering investment strategies like thematic investment are able to incorporate the climate transition in stock valuations – but only if there is certainty about timing.
In sum, averting the coming climate crisis calls for everyone to do their part. The city needs to reward green progress, but the government needs to commit to it. As the saying goes, it takes two to tango.
Daniel Beunza
Address supplied
Cordial relations
Hamish McRae's article on why we must get along with the EU was, as usual, well-presented and filled with sound logic.
However, it doesn't appear that Britain is in any hurry to get along with the EU.
We seem to be fixated on trading with the EU. What about all the other trading nations? Since we voted to leave in 2016, there has been no evidence of any constructive planning for the eventual loss of trade with the EU; instead we've been bleating on about how unfair and awkward the bloc has been.
Britain is in no position to dictate the rules of engagement; we have to abide by the EU rules. No matter how much we whine and complain the fact is we have to take what we're offered or seek an alternative trading partner.
McRae's article I think misses the point, which is that we spent over 50 years talking with the EC/EU conscientiously and in good faith only to waste all that effort for a badly enacted departure. It is true, we do have to change our approach to the EU with a new team of able and dedicated negotiators.
Keith Poole
Basingstoke
Outdated institution
In the 21st century, the solution to ease Prince Harry's concern about his father and brother being "trapped" is a republic.
Mike Bor
London
NHS pay
What about the money for the NHS promised on the side of the Brexit bus? At the very least the nurses and frontline staff should not have to pay the exorbitant parking fees that come with working for the health service.
Rosanne Bostock
Oxford
It's the same old story, many public sector workers think money grows on trees.I'm not getting a pay rise this year, we've all worked under the stress of the current situation. What happened to a sense of duty and vocation?
The unions are going to cause more harm to the NHS.
T Sayer
Bristol
Join our new commenting forum
Join thought-provoking conversations, follow other Independent readers and see their replies