The island of Ireland should become its own free trade zone
Please send your letters to letters@independent.co.uk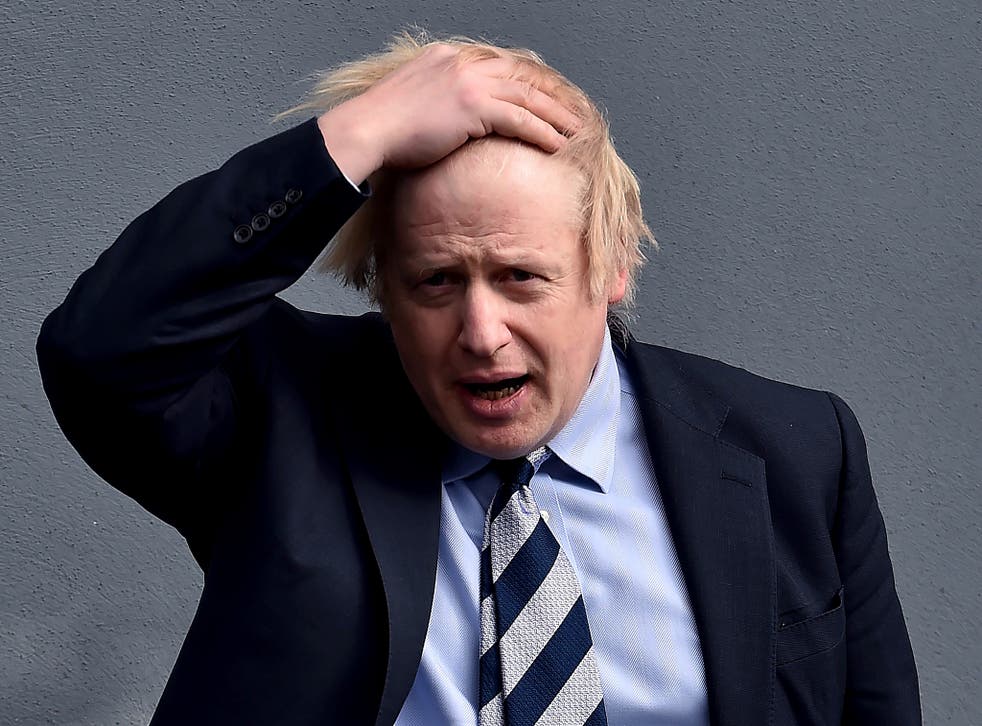 Sean O'Grady writes in his article, "Why a long Brexit delay is the best Britain can hope for" (16 March), that "the finest minds across the continent" cannot solve the issue of the Northern Ireland border.
Those fine minds have found there are only two solutions: either establishing a border between NI and GB, or on the ground between NI and ROI. Both of these are unacceptable to one side or the other, while a land border would contravene the Good Friday Agreement.
I have never quite understood why the option of allowing the island of Ireland to become its own free trade zone while also permitting goods to flow freely between GB and NI, and ROI and the continental EU countries, has not been explored. Of course, the immediate objections to such a move would come from the EU suggesting that UK companies would try to ship goods into its market illicitly via that route to avoid paperwork – and presumably the UK vice versa – and perhaps that the purity of ROI goods could no longer be entirely trusted on the continent.
Discounting the fact that a journey through NI and ROI would require two quite lengthy ferry crossings on routes with only limited capacity, plus a drive through the length of Ireland, it would seem to me to be quite simple to control that by, for instance, requiring all lorries over a certain size embarking from ROI ports to continental Europe to be EU registered. ROI is not in Schengen, so presumably facilities already exist that could be made use of.
A similar arrangement would need to be put in place between NI and GB. Of course, this is bare-bones stuff and would need development by those fine minds, but something like it would be better than what we have now.
I also appreciate that this would probably contravene WTO rules in one way or another, but as we know, Ireland is a unique case and therefore need not be seen as a precedent, which other countries could reasonably object to.
Bob Fennell Bromley
We should join the single market and customs union, removing the need for an Irish border. It is now very clear that this would also remove the red tape burden on exporters and save a fortune in ongoing Brexit costs.
Alan Pack Kent
Correct me if I am wrong but were we not assured by Leave spokespersons during the referendum campaign that there would be technological solutions that would magically appear to ease the transfer of goods across the Irish border?
And for completeness, can someone explain the difference between making a promise one has no intention of keeping and a lie?
G Forward Stirling
White privilege
I read with interest Nadine White's article, "Black people have been worrying about over-policed protests for decades – nobody listened" (16 March).
I have to say that I find it extremely sad that in 2021 a black woman still has to bear the burden of explaining white privilege to us white women. Sarah Everard's murder has been an atrocious reminder of the sexism we all endure on a daily basis, but it has also shown how much racism there is in our society and, maybe more worryingly, within feminism itself.
I could say that some white women are not racist and some are even doing something, but given the results, it would simply be a lie: whatever we are saying or doing is clearly nowhere near enough.
Laura Bonaventura Oxford
No change without trust
What does it say about this government that they try to put the blame anywhere but with the police force to whom they want to give yet more powers?
The protest on Clapham Common was well covered by the media and all the evidence indicates it was non-violent until the police started to corral the protestors into a smaller and smaller area.
Read more:
Let's not lose sight of the real issue here. Women and girls in this country have for too long felt – and been – unsafe when out alone. The problem is a social one – attitudes have to be changed and every citizen needs to be very clear about what behaviour is unacceptable.
I'm not an expert but maybe these are values that can be instilled in school. However, there will be no change while we have people in power who cannot be trusted.
Lynda Newbery Address supplied
Blame game
Shaun Lintern's interview with the Nursing and Midwifery Council (NMC) CEO (16 March), highlighting the culture of blame for nurses, sadly reflects the culture for most healthcare professionals.
If we are to continually improve patient care, all healthcare workers need to be in an environment where they feel confident to admit errors, apologise and learn from mistakes. This means no fear of blame or personal recrimination, and genuine and visible support from leaders equally committed to an open learning culture.
The regulatory framework must also reinforce this ethos – Andrea Sutcliffe mentions the number of referrals to the NMC from employers as a substitute for local investigations and how this instils fear. Her efforts to push back on those referrals, so lessons are captured within the healthcare setting, are welcome.
However, these efforts, as with those of the General Medical Council (GMC), are constrained by the current legal framework. In the GMC's case, this was established nearly 40 years ago, when a far smaller number of complaints were received and it could investigate each one thoroughly. Now, over 8,000 doctors are referred to the GMC every year and very few come close to the threshold of serious concern that it was established to address.
It has been 10 years since a government white paper set out plans to reform the way healthcare professionals are regulated, including fundamental reform of each of the regulator's legal powers. Among other benefits, this should enable them to take a more proportionate approach to investigating concerns about healthcare professionals and close investigations sooner where the allegations clearly do not require action.
Very little progress has been made, however there is an opportunity for this to finally be addressed in the Health and Social Care Bill due in parliament later this year. If something as important as the regulation of healthcare professionals cannot be reformed now, as part of widespread reform of the NHS, when can it be?
Dr Rob Hendry Medical Protection Society
Syria shame
Four months ago, the Middle East minister, James Cleverly, told parliament: "Many countries have turned their backs on the Syrian people; the United Kingdom is not one of them and we will continue to stand shoulder to shoulder with them in their time of need."
However, if the recent reports of a 67 per cent cut to the FCDO's Syrian aid budget are accurate, then the impact on the Syrian people will be devastating. We strongly urge the government to stand true to its promise.
This week marks 10 years since the start of the Syrian conflict, and the humanitarian needs of the Syrian people are greater than ever before. Over 80 per cent of Syrians live in poverty, 12.4 million are suffering from food insecurity and 12.2 million lack regular access to clean water.
The UK is the third-largest aid donor to Syria. Any decision to drastically cut support for Syrians puts lives at risk, including those of the 210,000 Syrians who rely on UK aid for food every month, as well as the 100,000 Syrian refugees in the region who depend on UK aid for clean water and sanitation. Cutting aid would also undermine British political influence and reduce support to local civil society working to address the root causes of the crisis.
Minister Cleverly said the UK would stand with Syrians "in their time of need". Their time of need is now.
Jean Michel Grand, executive director, Action Against Hunger UK
Howard Mollett, head of humanitarian policy, CAFOD
Katherine Nightingale, head of advocacy and policy, Care International UK
Patrick Watt, director of policy, Public Affairs & Campaigns, Christian Aid,
Selena Victor, senior director, Policy & Advocacy, Mercy Corps
John Plastow, chief impact officer, Oxfam GB
Kirsty McNeill, executive director of policy, advocacy and campaigns, Save the Children UK
Charles Lawley, head of communications & advocacy, Syria Relief
Farouq Habib, deputy general manager for external affairs, The White Helmets
David Westwood, director of policy & programmes, World Vision UK
Join our new commenting forum
Join thought-provoking conversations, follow other Independent readers and see their replies