Notting Hill Carnival is about unity, not divisiveness
Please send your letters to letters@independent.co.uk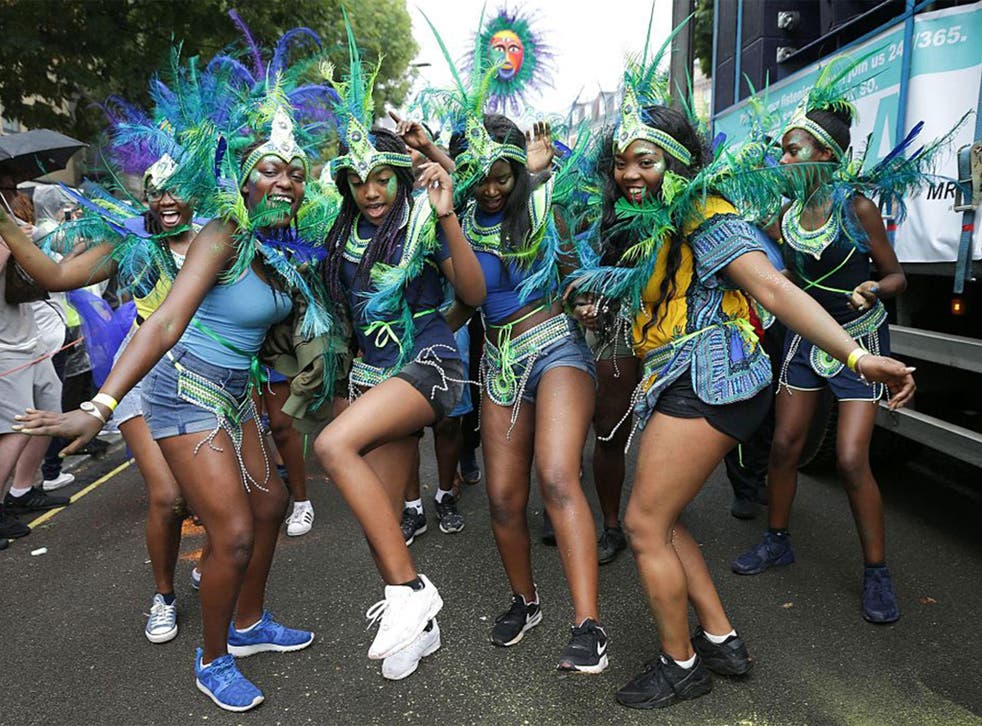 I didn't see the point of the article (Black culture is popular, but everyone should remember why Carnival started when partying this weekend, 28th August) other than divisiveness. It is entirely against the spirit of the Notting Hill carnival to single people out in order to shame them. Carnival is about cultural unity in our area, it is about love and togetherness. Your article was dangerously simplistic, not all white people enjoy black culture because they've adopted some post-colonial fetishisation around the countries their great great grandparents may have participated in desecrating, what a narrow minded sort of thing to say. Some of them maybe do, sure, but there are many white people you haven't considered, some have black heritage, some have black partners and kids, some white people belong to mixed families, some white people just live here and are a part of this area and its culture.
I have no problem with the invitation for people to become active in trying to spread the unity and love outside of carnival and tackle the racial injustices in our country, I actually agree with that, but I think the article went about it in the wrong way, when you shame people, it rarely if ever inspires the desired change. Divisiveness is not what we need in 2016 and going forward.
C E Stuart Address supplied
The Sustainability and Transformation Plan is another blow to the crippled NHS
The privatisation of our NHS is reaching its final stages, and we really don't have much time left to save it. These STP (Sustainability and Transformation Plan) plans are a massive threat to our NHS, and its infrastructure. What with the attack on its staff via the student bursaries and the Junior Doctors contract, these are perilous times. Our health service has turned from health giving, to a profit making organisation and only re-nationalisation can save it. That would also protect it from any future so-called trade deals.
Time is about to run out, and we must demand our NHS back!
Colin Crilly Tooting
Brexit woes
I voted Remain and contributed a few pounds to the campaign. I now learn that it is relaunching itself as Open Britain. I wish it well but will no longer contribute. This is because the three leading light MPs say they respect the result of the 23rd June referendum. That's where we part company, because I don't.
Patrick Cosgrove Shropshire
Register for free to continue reading
Registration is a free and easy way to support our truly independent journalism
By registering, you will also enjoy limited access to Premium articles, exclusive newsletters, commenting, and virtual events with our leading journalists
Already have an account? sign in
Join our new commenting forum
Join thought-provoking conversations, follow other Independent readers and see their replies