Brexit has eclipsed desperately urgent social care reform – how long can we continue to leave those in need behind?
Please send your letters to letters@independent.co.uk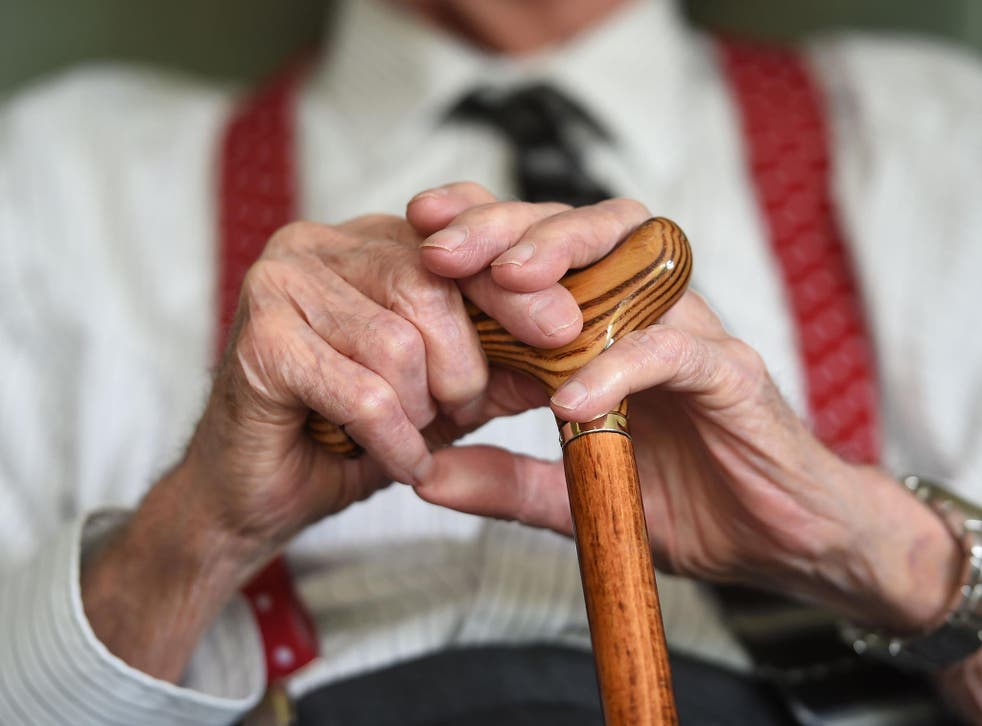 It is deeply concerning to read that the social care green paper has been delayed yet again until the new year.
Successive governments have failed to address the social care crisis, and the country's older people have once again been let down.
Whilst the government's focus is rightly on Brexit, this cannot mean important domestic issues continue to be neglected and left by the wayside.
The number of people ill-prepared for later life is worryingly high – Anchor's research shows just 14 per cent of people are currently saving for care needs, and 25 per cent mistakenly think that all care is state funded.
With the sector facing an unprecedented amount of pressure, and the bill for care set to rise by 159 per cent by 2040, we desperately need solutions that are fair for all.
The system can't continue to fail the people it is meant to serve.
The green paper is a chance for the government to turn this crisis around, giving today's and tomorrow's older people the respect and peace of mind they deserve.
Jane Ashcroft, CBE​
Chief executive of Anchor Hanover, England's largest provider of care and housing for older people
Enough already, cancel Brexit
As the Brexit crisis drags on, can I make some suggestions on how this can be resolved? The first option, which I would prefer, is to cancel Brexit immediately by withdrawing Article 50.
This would immediately end the current chaos and uncertainty that is holding back the economy. MPs can do this as there is a supposed Remain majority in parliament.
Alternatively, there can be a second referendum. The argument that both of these options do not "respect the result" of the first referendum is a nonsense. As a democrat, I respect the voters. It is now clear that there are at least two Brexit options on the table with very different outcomes for voters, both of them worse than what we have now. If MPs refuse to cancel Brexit, the only respectful way forward is the Final Say second referendum.
Chris Norris
Calne, Wiltshire
The arrogance of the right wing of the Tory Party is simply staggering, although not the least bit surprising.
Ever since the result of the referendum was announced we have been told ad nauseam that the "will of the people" must be honoured and a hard Brexit delivered. This we are told is democracy, even though 48 per cent of the population voted to remain in the EU.
Yesterday's vote of confidence in the leader of the Tories resulted in some 63 per cent endorsing the leadership of the prime minister, whether we agree or not.
Presumably, by the same democratic standards, this was an overwhelming show of support for the PM and should silence any further debate on the matter – not a snowball's chance in hell!
Is it a surprise that we have so much violent crime in this country when our esteemed right wing politicians appear to spend much of their time "knifing" anyone with whom they disagree?
John Oliver
Address supplied
Support free-thinking journalism and attend Independent events
Won't someone think of poor Moggy?
One cannot but feel sorry for Jacob Rees-Mogg. He has probably lost his chance of ever becoming prime minister because of all the conservatives who voted in support of Theresa May to protect their jobs. The other gallant 116 party members who voted against her will also be disappointed at not getting the jobs they were tempted with in order to bring her down. Hard life being a politician ennit?
Mike Goldsmith
Fuilla, France
So Jacob Rees-Mogg says Theresa May should step down as she had lost the confidence of more than a third of her MPs.
What a blazing hypocrite he is. What happened to his demand that the EU referendum result must be respected?
Does this not apply to the vote of support May received?
It's long past the time for consigning him to the dustbin of history.
John Harvey
Blagdon, Somerset
An alternative secret ballot
We have a whole slew of (what we call) democratically elected MPs whose task is to govern us to the best of their ability.
Why don't we get them to have a secret ballot to answer the question: which of the three possibilities – no deal, Theresa May's deal or remain in the EU – would best serve the country?
Obviously, since the largest parties are opposed to proportional representation, this should be a first past the post vote.
It seems so simple to me.
Tony Baker
Thirsk, North Yorkshire
Register for free to continue reading
Registration is a free and easy way to support our truly independent journalism
By registering, you will also enjoy limited access to Premium articles, exclusive newsletters, commenting, and virtual events with our leading journalists
Already have an account? sign in
Join our new commenting forum
Join thought-provoking conversations, follow other Independent readers and see their replies