Theresa May's naivety is worrying in the wake of Grenfell Tower
Please send your letters to letters@independent.co.uk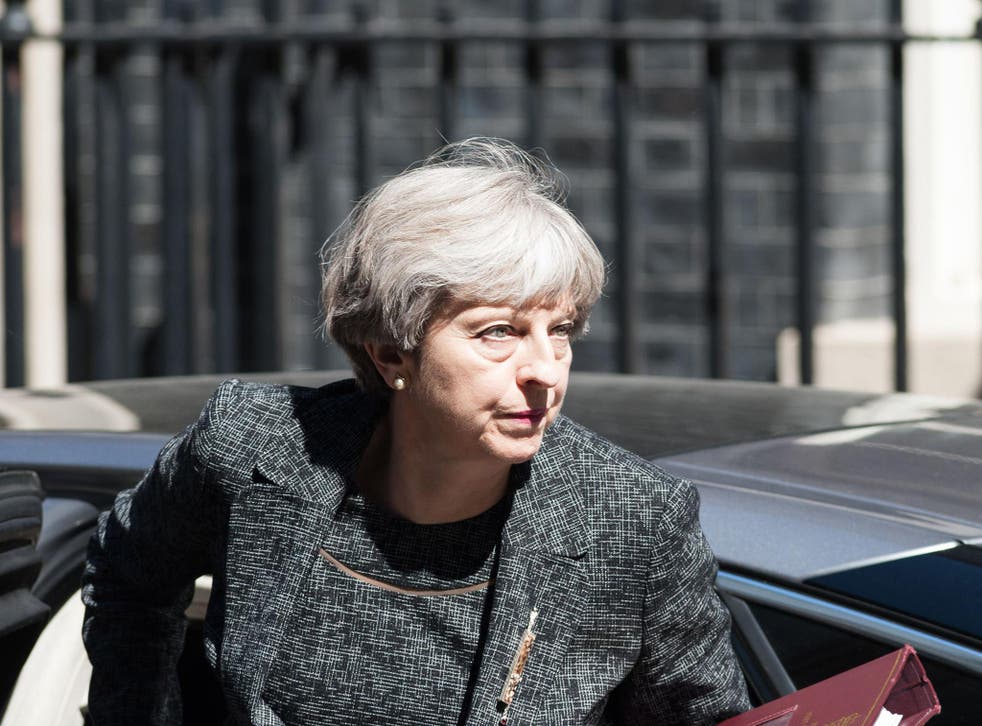 There were high hopes for Theresa May as Prime Minister because she clearly had good intentions. Why has she failed?
One clue is her extraordinary reliance on two advisers. She is not comfortable in debating in a wider forum and does not like to be challenged. It would be interesting to hear more about her cabinet meetings.
The issues a government faces are beyond the competence of a few individuals. The role of a leader is not to personally identify the problems and find the solutions but to bring together the skills of a very large team of people.
It is a British characteristic not to put one's head above the parapet and a leader has to overcome this by actively seeking the contributions required to understand issues and solve them. It requires a collegiate style of leadership. If a leader asks the right questions, and questions the answers, they will identify problems and solutions that are far beyond their own experience. This requires a self-confident, but not a self-opinionated, leader.
Theresa May was opinionated but not confident. In hindsight, the extent of her naivety is frightening. Strong and stable should not be "I will stick to my guns through thick and thin"; it should be "I will gain strength by bringing to bear all the experience available and ensure all problems and proposals are fully thought through. I will not allow anyone to be too bullied or frightened to make their contribution".
Jon Hawksley
London
The Government's handling of Grenfell has been abysmal
Observing the pathetic and dysfunctional response of the Conservative Government to the events at Grenfell Tower and previous terror attacks, can anyone other than the most blinkered or gullible believe that this is a competent Government? It has absolutely zero chance of negotiating any Brexit deal that is remotely beneficial to this country. For the good of the country, it should resign. Sadly, its track record suggests it will twist and turn to hang onto power despite its own incompetence.
Arthur Streatfield
Bath
The gap between the rich and poor in Kensington has been exposed
Oh yes! That could have been me protesting in Kensington yesterday.
I left my childhood city of London many years ago, but part of my soul remains there. Those are my streets where I grew up and went to school and music college.
When the Grenfell Tower was built in 1974, I remember feeling a dread weight of desperation as the gap between rich and poor began its inevitable and inexorable divergence affecting modern society. The grey, brutal concrete blocks that presented ugliness, an illusion of modernity, were what was considered good enough, and just about sufficient to house the struggling citizens of the city.
Oh yes! Not for the poorest though, those smooth classic lines of architectural beauty inspired by altruistic reason rather than by selfish and egotistical expediency; those buildings that could have been constructed with safety and comfort in mind, that could somehow have revived hope in the daily lives of people struggling to make ends meet.
Today I am dismayed at the obscene value of property in that borough, the disparity of extreme wealth and poverty, and I think something has to give.
I would urge the Government and local councils to take a good hard look at what is happening to housing in London; to the psychological, emotional and physical wellbeing of the majority of the people who live and work in it, and for the families who search for a life worth living.
The Grenfell Tower is a symbol, a tragedy of the years of urban housing decay and degradation, and of what is sinister and totally unacceptable right now about rampant free-market capitalism.
Rosemary Collins
Australia
Theresa May's inability to speak to the public is a concern
What on earth is wrong with Theresa May? Has she an incipient pathological fear of the public? Or is she very badly advised?
A prime minister should not visit a scene of devastation (Grenfell Tower) and then not also meet and talk to the victims. If Jeremy Corbyn, the Queen and Prince William can manage it, why can't she?
It was the same during the election campaign; she steadfastly refused to engage in any public dialogue or debate with her opponents. Although she repeatedly said she was out, meeting and talking to the public, she was doing no such thing. Her meetings were with carefully selected Conservative voters in closed venues.
Theresa May is beyond a joke: she cares little for the electorate and much for her position.
Fiona Coombes
Clitheroe
Why did the Tories choose Theresa May?
If Theresa May is such a poor communicator and so deserving of all the opprobrium heaped upon her, why did so many Tory MPs vote for her as leader less than a year ago?
Edward Thomas
​Eastbourne
Trump's new Cuba policy opens the door for post-Brexit elderly care
Trump's retreat on US relationships with Cuba presents us with a wonderful post-Brexit opportunity to ease our elderly care problems. The Cuban climate is warm all year round, but not extreme. Medical care is excellent. The Cuban people are friendly and generally well-educated, and many speak English. They would give their right arms for half the wage that a UK carer receives.
I suggest an export drive to rehouse elderly UK citizens including a luxury relocation cruise to get there. Internet access is much improved nowadays for talking to relatives, and what a wonderful place for visiting gran or granddad once a year funded by the proceeds of selling expensive UK properties. I'd offer myself, aged 68, up for relocation straight away.
Patrick Cosgrove
Bucknell
Register for free to continue reading
Registration is a free and easy way to support our truly independent journalism
By registering, you will also enjoy limited access to Premium articles, exclusive newsletters, commenting, and virtual events with our leading journalists
Already have an account? sign in
Register for free to continue reading
Registration is a free and easy way to support our truly independent journalism
By registering, you will also enjoy limited access to Premium articles, exclusive newsletters, commenting, and virtual events with our leading journalists
Already have an account? sign in
Join our new commenting forum
Join thought-provoking conversations, follow other Independent readers and see their replies