Like Sadiq Khan, Muslims in public life are being branded as extremists
Zac Goldsmith should support his opponent in the race for City Hall by exposing the "non-Muslim privilege" he benefits from whenever he sees it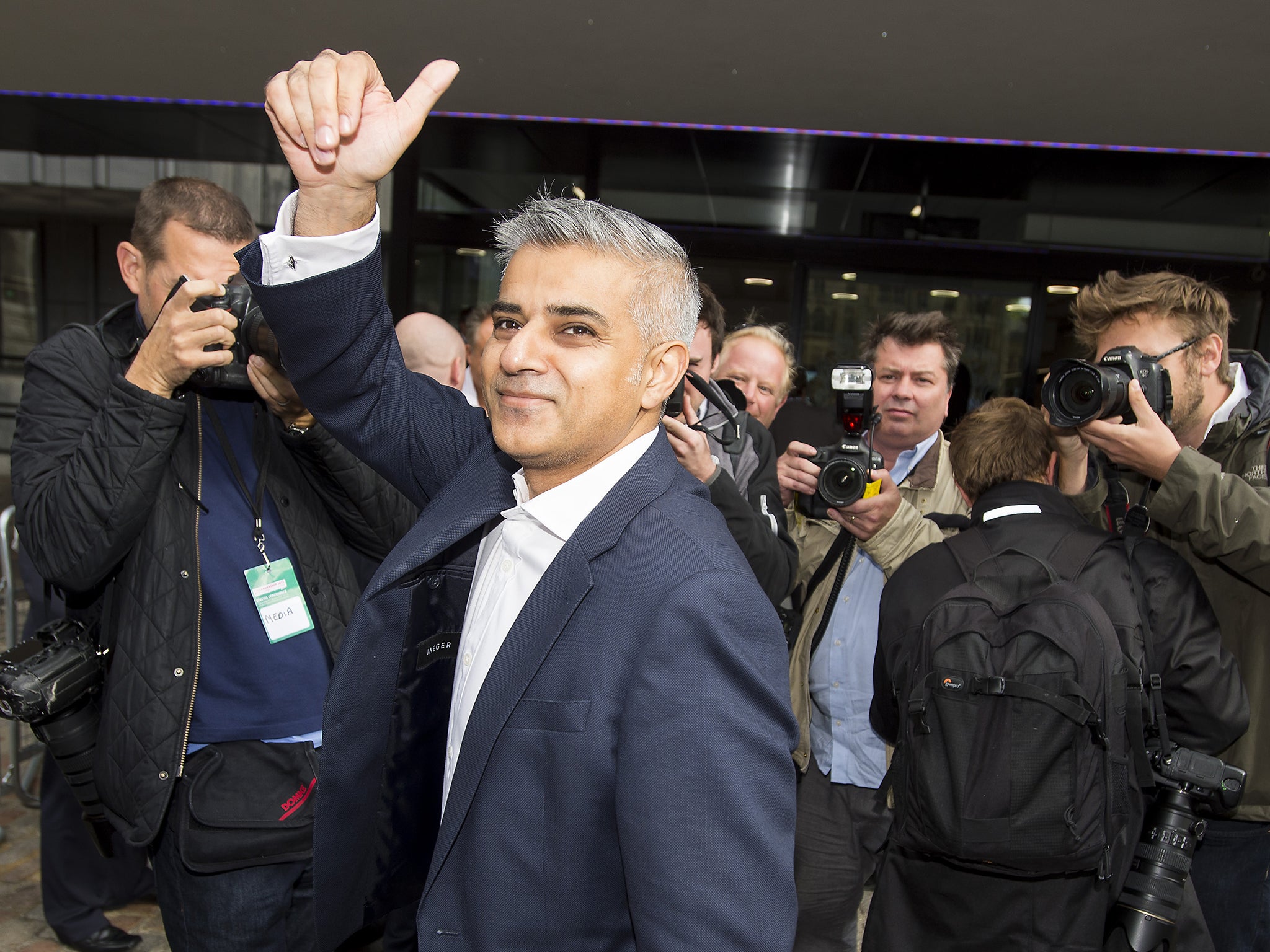 Anyone entering public life, especially if they are running for political office, should expect scrutiny – and, indeed, some abuse. It goes with the territory. But, increasingly those seeking office who happen to be Muslim should be warned to expect a special form of abuse and scrutiny - one that questions your loyalty to this country and which accuses you of having an extremist connections.
A case-in-point is the blistering assault on Sadiq Khan over the past two weeks. Nobody seriously believes that Khan is a closet extremist, even those on the right. But why not resort to dog-whistle politics to slur him with ridiculous links to extremism and try to persuade people that he is guilty by association? Even the Defence Secretary has joined in, calling Khan someone who "shares platforms with extremists", even though those very platforms were attended by members of his own party as well.
Of course, spurious accusations of extremism are not restricted to Muslims. The Prime Minister, for example, called Jeremy Corbyn a "terrorist sympathiser" and the Chancellor has labelled the left wing journalist and author Paul Mason a "revolutionary Marxist". But if you're an activist who identifies as a Muslim, it won't only be your values or policies that are linked to to extremism, but your very identity.
Many high profile Muslims and Muslim organisations who are fully engaged with the democratic and civic traditions of our country have also been unfairly slurred in part due to their Islamic identity: politicians such as Yasmin Qureshi MP and Baroness Sayeeda Warsi; scholars such as the University of Oxford academic Tariq Ramadan; media personalities such as Mehdi Hasan; activists such as Muddassar Ahmed; and organisations such as the Muslim Council of Britain and the Muslim Charities Forum. In reality, these individuals and groups far better represent the values of democracy and liberty in action than their detractors.
It's not just national and high profile Muslims, however. Grassroots activists such as Jehangir Mohammed and Raza Nadim have been accused of - and refuted – connections to extremism. The source of such concerns could be as flimsy as being a Facebook friend with a former extremist, attending a university where radicals also studied, or having encouraged others not to co-operate with police. These broad brush character assassinations are seriously worrying.
As a Muslim I do not necessarily condone or support all the views of those who have been attacked, but I believe their attacks are symptomatic of what I have come to term as the "non-Muslim privilege". If you are, for example, the vice-chancellor of a university and not a Muslim - such as Julius Weinberg at Kingston University in London - then sharing a platform with a figure such as former Guantanamo Bay detainee Moazzam Begg demonstrates your connection to the principle of free speech. If you're a Muslim, be careful: it might be used against you, as a sign of your implicit extremism.
If you are a senior Christian leader who discusses how faiths should be accommodated in a plural society, including the role of Shari'a law, you will be labelled a serious contributor to public debate. But if you're a Muslim, remember to be careful what you say and who you say it with. If the ex-director of the MI5 says that the Prevent strategy is not working, those comments are a matter of serious concern and consideration. If a Muslim makes the same remarks, they are undermining the government's fight against terror.
It is up to all of us – Muslims, and those of all faiths and none - to stand up and challenge these spurious accusations levelled at Muslims entering the public sphere just because of their faith. Even though the atmosphere is even worse in the US, there are those on the right there who have led the way. Take, for example, Colin Powell, who so effectively stood up against those who wished to slur Obama by using Islam as a method of attack during his 2008 Presidential campaign. My question for Zac Goldsmith, Khan's opponent in this year's London mayoral race, is will he do the same?
Join our commenting forum
Join thought-provoking conversations, follow other Independent readers and see their replies