London is the most successful city in the world. Let it grow
The concept of the Northern Powerhouse is seductive. But businesses and universities will drive the north, not No. 10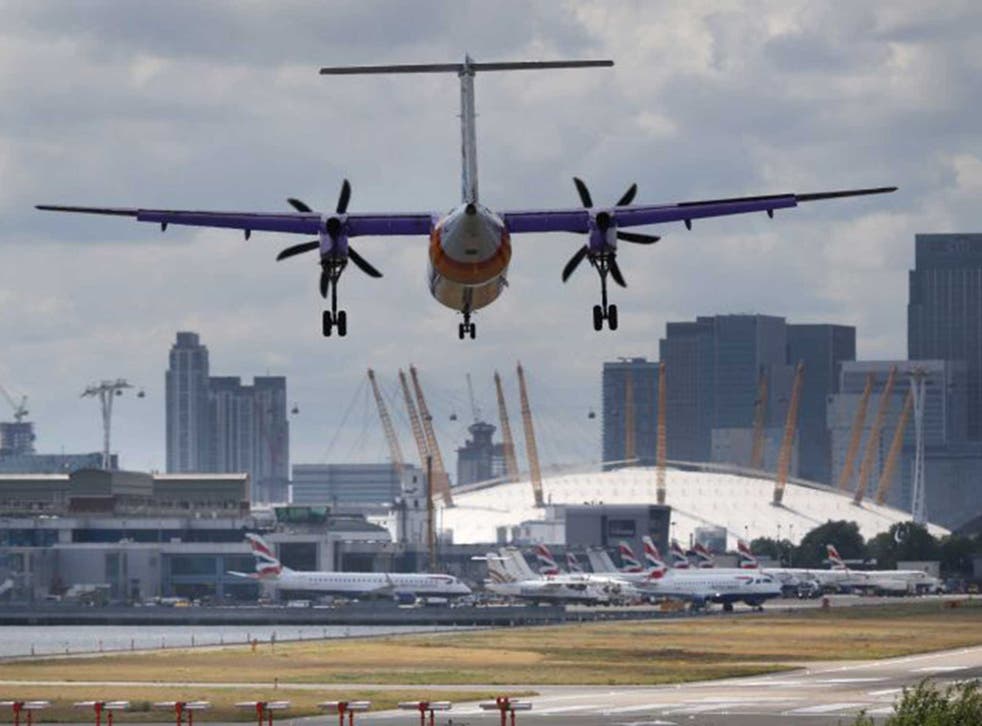 How do you rebalance the UK economy away from London and the South-east, when London seems to be becoming ever more successful? Or do you just celebrate London's success and try and figure out how to pack more people in, and spread the wealth they generate a bit more widely?
The challenge, and the triumph, are highlighted in a new report by Deloitte published today. It is called Global Cities, Global Talent – London's Rising Soft Power, and the central message is that whereas New York and London were running neck and neck two years ago, London is now pulling ahead.
The particular hard number that justifies this claim is 1.71 million. That is the number of high-skills jobs in the London economy. That compares with 1.16 million in New York, and is an increase of 235,000 over two years. By contrast, the number of such jobs in New York has declined a little. Paris comes next, with 0.63 million high-skill jobs, followed by Tokyo, Hong Kong, Singapore, and Sydney in that order.
Deloitte also looks at the connections between executives, their nationalities, and the number of countries in which they work. The message here is that London is the most global of the cities, with not only the most diverse group of people working there, but also "exporting" executives to a wider number of other locations. This is the "soft power" aspect of the study. The idea here is that if someone comes to London to attend business school, works here for a few years and then moves to some other country, the business connections that he or she made in London extend the city's influence worldwide. London also benefits from having the world's number-three business school, the London Business School, and the eighth-ranked university, Imperial College. Paris notably has the top business school, Insead, but no university in the top 50. New York has Columbia University and Columbia Business School, ranked 15th and sixth respectively.
This research will doubtless be challenged, particularly by New York, not a city that likes being pipped to any post. But it confirms what most of us intuitively feel, that while London has probably lost a bit of ground to New York in finance (our job numbers are down there), we have gained in other areas, particularly the creative industries. Further, it is beyond doubt that London and New York are so far ahead of the pack as to be uncatchable for a couple of decades at least. For those of us who recall the two shabby, demoralised cities of a generation ago, London steadily losing population and New York within an ace of going bust, it is an extraordinary achievement.
Better to have a success story that creates challenges than a disaster zone with no money to fix it. But the London story does raise a string of issues, some of which are real concerns.
There is, for a start, the internal imbalance within the UK. The concept of the Northern Powerhouse is a politically seductive one, but aside from improving infrastructure I'm not sure that Government can do much about this. Successful businesses and universities will drive the north, not political initiatives. In any case, however well the rest of the UK does, London dominance will persist. It is playing a global game, not a national one.
How does London cope with growth? That is such a huge issue that I'm not sure much more can be said here. We have to plod on, building the stuff, getting the work done, and keeping the city a decent place to bring up families as we do so. The most interesting new idea I have seen recently was one set out in The Economist, arguing that the problem was not that London was too big. Rather it was that it was not big enough. The world in general and Europe in particular needed a bigger London. The market is signalling that, for the demand for the services London provides and the efficiencies of scale that it offers seem to be rising inexorably. If there is global demand, well, the world as a whole is best served if London can meet that demand honourably and efficiently.
It is partly a quantity thing: we have to build more. But it is also a quality challenge. We have to keep our sense of balance and, in its broadest sense, morality. The Deloitte report highlights several areas where London, along with other global cities, is falling short.
One is its treatment of women. Of the total of executive alumni, only just over 10 per cent are women. With Paris, we are second bottom of that league table; only Tokyo is worse.
Another area of concern is inequality. Quite aside from regional inequality within the UK, there are growing signs of divergence within the London jobs market: shortages of people for high-skill (and highly-paid) jobs and a hollowing-out of middle-skill ones. Another labour market issue is lack of flexibility among employers. Deloitte argues that many firms are too rigid in hiring part-timers.
Deloitte also notes the two familiar issues of bureaucracy over immigration, and cost of living. As far as the former is concerned, there is the specific burden on high-tech firms, which are more likely to need to bring in talent from overseas than low-tech ones. As for the latter, well, it is mostly housing costs – as anyone who lives in London is all too aware. It will always be a high-cost destination, but there is a huge social as well as economic burden of being an outrageously high-cost one.
There is one final issue, not tackled here, which is the role of the London economy within Europe. Without getting into that debate here, it is worth noting that despite all the concern about the EU holding London back, it seems to have managed all right over the past two years, creating huge numbers of high-tech jobs, many of which have been filled by young Europeans.
Join our new commenting forum
Join thought-provoking conversations, follow other Independent readers and see their replies