I am 76 and after living through the deaths of two husbands, I know what loneliness feels like
I hope that this Minister for Loneliness will get the backing they need. I get very frustrated when the Government makes promises to help people, but nothing actually gets done – or the situation actually gets worse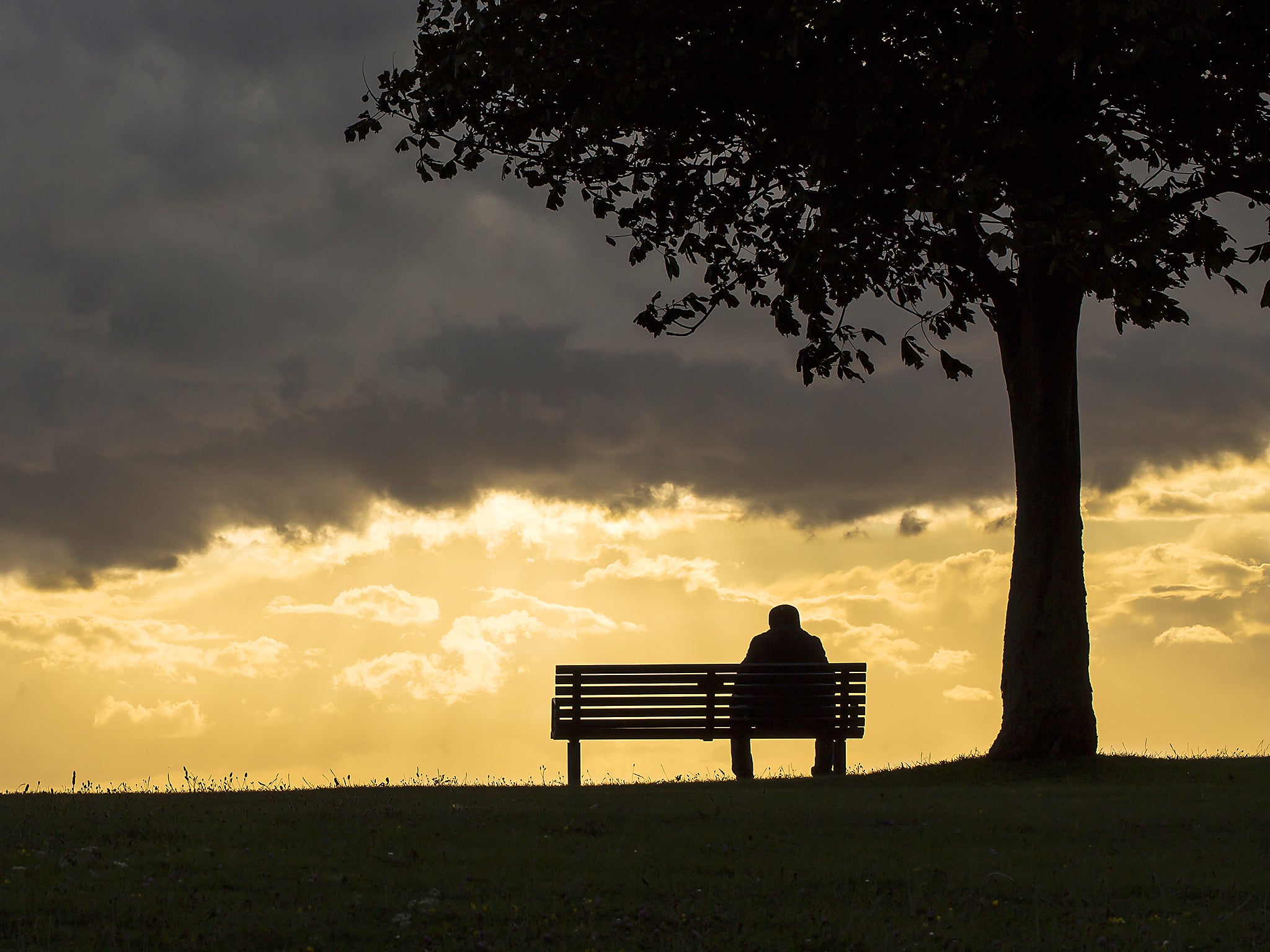 I have lived through the deaths of two of husbands, and have raised three children. I worked from a young age and in an age where a lot of women stayed at home. So what I find really hard is dealing with silence.
Waking up this morning to the news of the Government electing Tracey Crouch as Minister for Loneliness, I feel hopeful that it will be a good thing for older people, as well as for other isolated groups like carers and the disabled.
People often worry about Christmas being a lonely time, but often it is full of bustle, a time where families and communities make an effort to reach out to people who might be struggling. The rest of the year can be just as lonely as Christmas, especially in the first month of a new year.
The nasty January weather keeps a lot of older people inside their homes. The cold is bad enough, but rain and frost can make pavements treacherous. The prospect of a fall is always frightening, but when so many headlines are telling us about the NHS's winter crisis, and people waiting for hours in corridors, you feel like a small accident could turn into a nightmare. This fear can leave people nervous of going beyond their front step.
A very close friend of mine is in hospital, and the ward is closed to prevent spread of illnesses. This leaves both of us without each other's company. I hope she is able to get home soon.
You would think, as this crisis happens every year, that they might do something about it. Too many older people, even when they are better, can't go home as they do not have any care or support waiting for them when they leave.
I hope that this Minister for Loneliness will get the backing they need from the Government and from society, so that they can achieve the things they are setting out to. I get very frustrated when the Government makes promises to help people, but nothing actually gets done, or the situation actually gets worse.
While I have a lot of contact with my children and grandchildren, I still find the days can pass slowly and very quietly, especially in the absence of my late husband. The TV or radio are always on – just to have a bit of conversation going on in the background.
I have recently discovered Contact the Elderly tea parties, which provide me with a great excuse to put my lipstick on and go and have a laugh with people of a similar age to me, every month. They don't cost anything, and I get picked up by a volunteer driver straight from my door, so I know I will get there warmly and safely.
Loneliness and the elderly an increasing problem in the UK
For those who are struggling more than I am, the parties can provide an absolute lifeline in a very solitary existence. It's always the same people every month, which means that you can build real relationships, rather than just repeating the same old small talk.
This makes a change from just going to an ordinary café in the hopes of having a chat. Everyone seems to be in such a rush these days. Supermarket queues used to be a good place to have a chat with someone, but now everyone is looking down at their phones. All the time. I can't catch a single eye. You feel like you might be bothering someone just by saying "good morning".
I think the new Minister for Loneliness should learn from and support the work that Contact the Elderly and other charities are already doing to help isolated people. Chronic loneliness does not appear in a day, and cannot be solved in a day either.
If you know an older person who you think would benefit from attending a monthly tea party, please get in touch with Contact The Elderly
Join our commenting forum
Join thought-provoking conversations, follow other Independent readers and see their replies