Lonely people need an invitation to tea, not tears
A million older people often go a whole month without speaking to anyone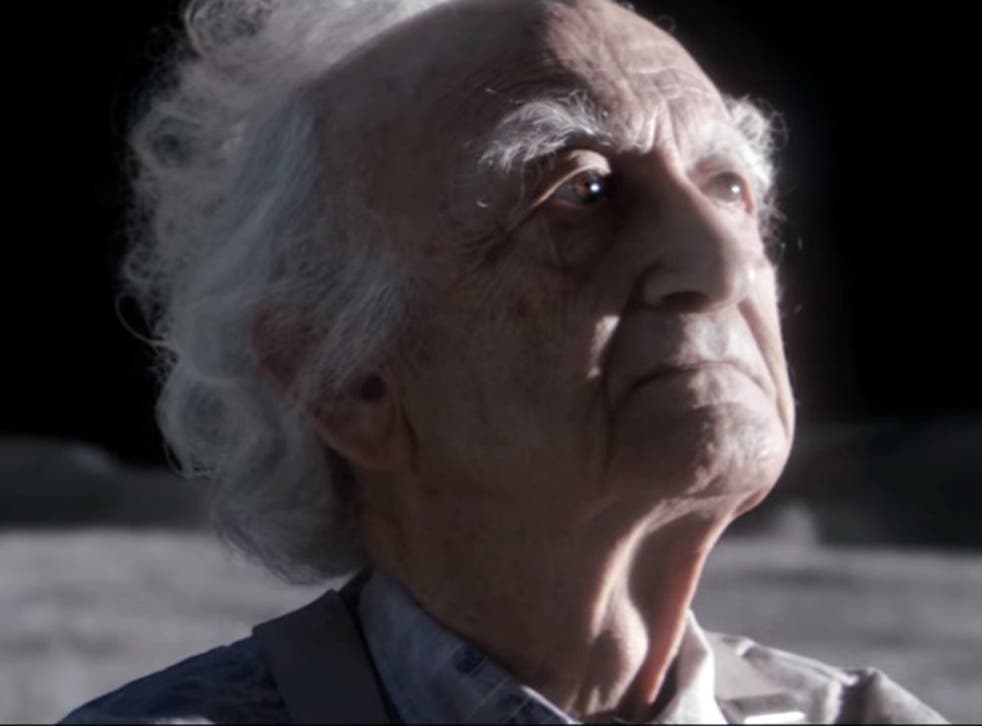 I love a good cry as much as the next person (if the next person is a reality TV contestant with a sob story and an eye on the prize), so I couldn't wait to settle down with a box of tissues to watch the new John Lewis Christmas advert. Coming after The Bear and the Hare and the one with the penguin, this year's seasonal tear-jerker stars a little girl with a telescope who sees a lonely old man on the Moon... I won't spoil the ending, but come Christmas Day there won't be a dry eye.
But what's this? A message – "Show someone they're loved this Christmas" – and a partner, Age UK. According to the charity, a million older people often go a whole month without speaking to anyone. No family. No shopping. No little girl with a telescope and a cunning plan. The advert intends to raise awareness of that.
I've always been dubious about "raising awareness", which is why I delete any Facebook request to do something pointless "for breast cancer" that raises neither awareness nor money for (or rather against) breast cancer. Take last year's Ice Bucket Challenge, in which well-meaning exhibitionists filmed themselves tipping buckets of water over their heads and posted the results on social media. According to ComRes, one in six Britons participated, but only one in 10 of those donated to charity. It raised my awareness of my friends' nipples, but how many people remember the good cause? On the other hand, the Motor Neurone Disease Association received £7m in donations in just a few weeks, so perhaps it doesn't care.
Last week, awareness of Remembrance Sunday "went viral" after a young woman posted on Facebook about her encounter with a poppy-selling ex-soldier. We should wear our poppies pointing to 11 o'clock, the time and date the First World War ended, he told her. The red represents the bloodshed, the black mourning, and the green renewal and hope. "He was worried that younger generations wouldn't understand this and his generation wouldn't be around for much longer to teach them", she added.
Also last week, No 10's Facebook team was in trouble for pasting a poppy on to a photo of David Cameron. But is unthinking poppy-wearing really uncommon? How many politicians pick one up on the way to a TV appearance without donating to the British Legion or sparing a thought for the sacrifices of veterans?
Habitual poppy-wearing, like crying at adverts, ostentatiously ticks a box in our "good person" inventory but without actually doing much good. Age UK tells me it hopes the ads will inspire "not only awareness and social action but donations, too.… The more money we raise, the more we can ensure that no call from an older person goes unanswered." Let's hope that sentimental TV viewers dry their eyes and donate money, volunteer, buy a charity mug or card, or contact an elderly relative or neighbour. Any other reaction is just crocodile tears.
Register for free to continue reading
Registration is a free and easy way to support our truly independent journalism
By registering, you will also enjoy limited access to Premium articles, exclusive newsletters, commenting, and virtual events with our leading journalists
Already have an account? sign in
Register for free to continue reading
Registration is a free and easy way to support our truly independent journalism
By registering, you will also enjoy limited access to Premium articles, exclusive newsletters, commenting, and virtual events with our leading journalists
Already have an account? sign in
Join our new commenting forum
Join thought-provoking conversations, follow other Independent readers and see their replies