Lord Tebbit should educate himself on the slave trade before using it to score points against EU citizens
Not only is Lord Tebbit apparently likening the rights of EU citizens to those of the slave traders, but also he has simultaneously managed to come hard on university students – 'young fools' to him – who are trying to restore a bit of decency to some of our leading campuses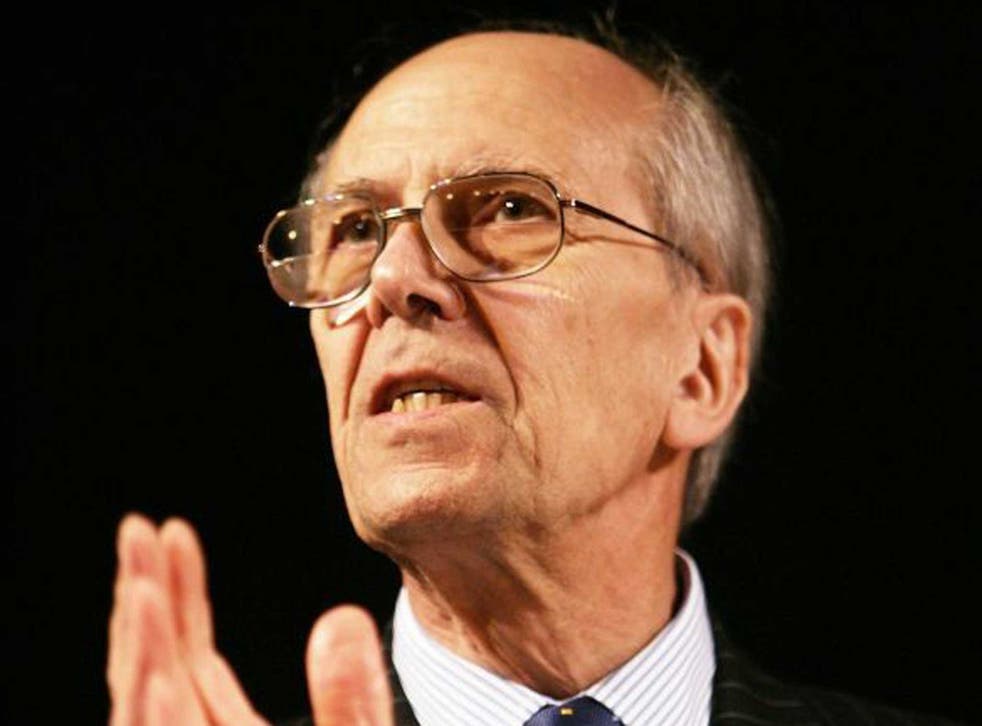 On the recent debate on the rights of the EU citizens celebrated on 1 March 2017 in the House of Lords, one of the forgotten champions of the most retrograde causes in our society, former Conservative Party Chairman Lord Tebbit, made some abysmal remarks comparing the rights of European citizens who have been living in the UK until now under the safeguards provided by EU and UK laws, with those of slave traders who became rich thanks to their exploits as human traffickers.
Tebbit said, ""At a time when so often these days we hear slave traders criticised, my noble and learned friend the Lord Hailsham has made the most splendid defence of them"
"That is he said that a man's decision to do anything, he is entitled to make in accordance with the laws as they were when he took the decision. Well I hope now we'll hear a little bit less about students tearing down the portraits of slave traders."
Lord Tebbit's apparent soft spot for these historical ruffians did not stop then and there, as a day later he went on to unleash another rant during a debate with Liberal Democrat peer Lord Newby in the All Out Politics show on Sky News. This time, Lord Tebbit went as far as stating that "we should not have any sympathies for those young fools at universities…who want to tear down the pictures of the benefactors…because they made their wealth in the slave trade."
As if this statement and the one given before the House of Lords were not already sufficient, he went on and on adding that these students should refrain from using university facilities originally provided by slave traders, and that they should instead sit out in the open, in the rain, to read their books.
UK news in pictures

Show all 50
By now probably nobody will be surprised by Tebbit's outlandish remarks in defense of these men he sees as benefactors. However, albeit hardly surprising, the problem with these comments is their timing. Not only is Lord Tebbit seemingly likening the rights of EU citizens to those of the slave traders, which is frankly pure codswallop, but also he has simultaneously managed to come hard on university students – "young fools" to him – who are trying to restore a bit of decency to some of our leading campuses.
Moreover, he has done so as some of the leading academic institutions in the western hemisphere are starting to acknowledge their own involvement in this horrendous business. A few weeks ago, Yale University finally came to terms with the fact that having a college named after pro-slavery ideologist John C. Calhoun was not acceptable any longer, and they agreed to replace its name with that of mathematician and US Navy Rear Admiral Grace Murray Hopper.
Up the road, at Harvard, a one-day conference featuring some of the leading scholars involved in this debate, including Adam Rothman and Ta-Nehisi Coates, took place. In the event's inaugural public lecture, Harvard University's President Drew Gilpin Faust was able to put this plight in the simplest of sentences: "Only by coming to terms with history, can we free ourselves to create a more just world."
These developments, however, seem to matter little to people like Tebbit. To them the legality of slave trade is at the centre of the argument, as Lord Tebbit himself apparently assumes, because slave traders carried out their dealings within a legal realm – which incidentally, was not always the case.
Lord says 'we're thinking of nothing but the rights of foreigners'
So does this mean that atrocities like the one of the ship Zong in 1781, where an inexperienced captain threw his slaves overboard so he could claim the "cargo's" insurance, are just fine, because they were legal and that basically would absolve their perpetrators of any guilt? These Africans were treated no differently than barrels of molasses or heavy rifles that could be disposed of in a case of emergency.
Should the millions of lives lost to the greed of human traffickers and sugar planters be forgotten, and the alleged sins of their executors be forgiven?
These slave traders were concerned not a pinch with the blood and sorrows they caused to the African men, women and children they knew were being torn apart from their homelands to be taken to plantations and cities in the Americas, so they could satisfy their obnoxious lifestyles. They hid their crimes – and yes Lord Tebbit, we call those actions crimes – not only behind the law, but also behind their religion, as civilising and Christianising "unruly and barbarous Africans" was their preferred justification to make peace with men and God.
And yet, somehow the rights of EU citizens who came to the UK exercising their EU rights to work, pay their taxes and live their ordinary lives, can apparently be equalled to the rights of the slave traders who indiscriminately burned their initials in the skin of men, women and children with scorching iron pincers; who shackled, whipped, and often murdered human beings just because they could; who were all too content to fuel ongoing African conflicts, often manufacturing new ones, just for the sake of keeping the flow of the enslaved towards the Atlantic barracoons and forts where they were shipped away from their loved ones and from everything they knew.
As someone who has been reading and researching about the horrors of slavery and the slave trade for decades, I would suggest Lord Tebbit to make an effort to inform himself, and to study the hundreds of thousands of documents and books describing the horrors committed by the men he so happily wants to exonerate. It is never too late to do so.
Join our new commenting forum
Join thought-provoking conversations, follow other Independent readers and see their replies