British Gymnastics banning Louis Smith for insulting Islam is beyond ridiculous – it sets a dangerous precedent
When our silver medal-winning Olympic hero said that he had only himself to blame for the death threats and abuse he had to endure, he epitomised how morally redundant this whole controversy has become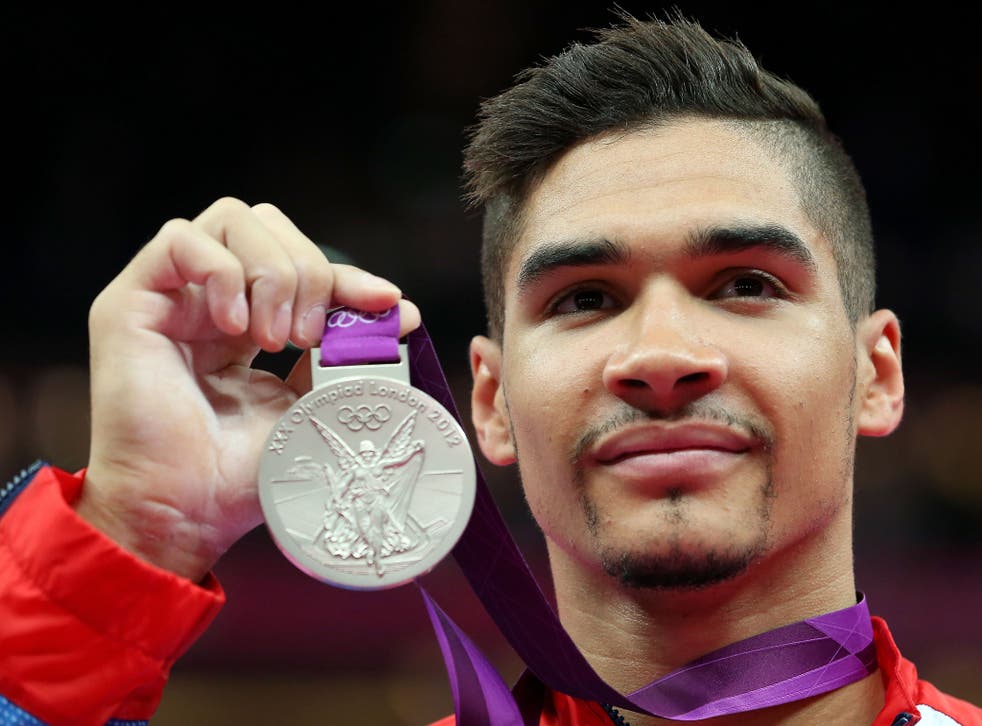 When it was announced that Louis Smith will be banned from British gymnastics after a video that appeared in social media where he and his friend appeared to mock Islamic prayers, I felt a familiar sense of weariness. The Muslim Council of Britain's press statement following the news – "It is … heartening that British Gymnastics has resolved to take swift and decisive action. The supposed apology that has been issued by the two men falls well short of addressing the hurt caused against Muslims" – was decidedly tone-deaf. Death threats against Louis and his loved ones have been sent from those self-identifying as Muslims on Twitter – and his "supposed apology" was profuse and self-flagellating.
"I like to think [my mum] brought me up to be a better human being than this," he said. "And that's been the hardest part to deal with – letting people down close to me and those who look up to me. I'm ashamed to have put people in this position." He missed the Manchester Olympics celebrations attended by all other Olympic competitors from Rio in order to visit two mosques and speak to Islamic leaders in an effort to "educate himself".
What is troubling is the deference of people of no faith at all to the idea that religion must be not only respected, but isolated from any kind of mockery even by ordinary people. I felt sick when I watched the professional voxpops quarter on Loose Women chastised him, with June Sarpong declaring: "You are mixed race. You have experienced racism and it's one of the most painful things there is… [What you did] was xenophobic and prejudiced." The 27-year-old's defence that he thought he was "safe to be an idiot" at his friend's wedding fell on deaf ears.
Louis Smith says he has death threats 'every day' because of Islamophobic video
When our silver medal-winning Olympic hero told the Mirror that he had only himself to blame for the threats and abuse he had to endure, he epitomised how morally redundant this whole controversy has become.
Well, to borrow a slogan used by others, not in my name! Up with this I will not put. Religion of all stripes, just like any other belief system, opinion or artwork, should be open to criticism and, yes, even ridicule. We cannot make exceptions for religion – we can respect the people who practice it, but when our freedom of speech is eroded and our athletes are openly stating that they deserve abuse because they mocked a religion in a slightly tasteless manner, we have lost something central to civilised society.
We should all defend the untrammelled right to poke fun at religion and anything else we might consider nonsense, just as we defend the freedom to practice one's religion without prejudice or intimidation. Mockery isn't endangerment, and it's not a human right to be protected from offence. Banning jokes about Islam can only, ultimately, be counterproductive. So, with that in mind: two imams walk into a bar…
Register for free to continue reading
Registration is a free and easy way to support our truly independent journalism
By registering, you will also enjoy limited access to Premium articles, exclusive newsletters, commenting, and virtual events with our leading journalists
Already have an account? sign in
Register for free to continue reading
Registration is a free and easy way to support our truly independent journalism
By registering, you will also enjoy limited access to Premium articles, exclusive newsletters, commenting, and virtual events with our leading journalists
Already have an account? sign in
Join our new commenting forum
Join thought-provoking conversations, follow other Independent readers and see their replies