If politics was Love Island, this is who I'd immediately kick out of Theresa May's villa
Alun Cairns is the contestant that should have been voted off much earlier but miraculously manages to survive to the final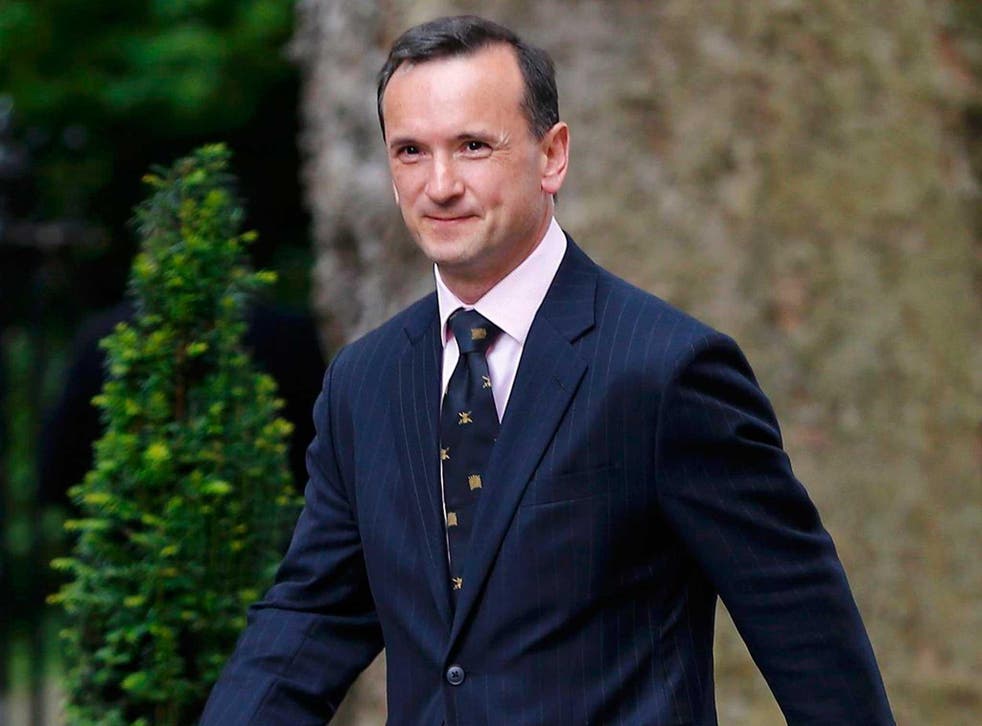 The saying goes that "politics is show business for ugly people". Scandals, back-stabbing, love and loathing – it's all happening in Theresa May's messy cabinet.
In other words, national politics has turned into a slower version of Love Island. But while Wes has decisively ditched Laura, we're on the edge of our seats waiting to see which politician will be sent back to the mainland.
On our little island, there are a fair few contenders to be voted off. Boris Johnson is the bookies' favourite. His latest message to business – "f**k off' – is an absolute embarrassment. His "increasing admiration" for Donald Trump is shameful, and his willingness to betray the Good Friday Agreement in Northern Ireland is dangerous. And where was he during the Heathrow runway vote? Plus, after stabbing Michael Gove in the back when the Tory leadership spot was open, he is unlikely to be pairing off to secure his future anytime soon.
Chris Grayling is a close second favourite – to be ditched. Piers Morgan might have mocked Hayley Hughes for not knowing about Pythagoras theorem, but Grayling can't even make a train run on time. He has been put on "resignation watch" by senior Tories after railway scandals in which Northern and Govia Thameslink train timetables left thousands in the lurch.
Grayling has not only failed the North. In Wales, his decision to scrap the Tories' promised rail electrification cost my constituency of Swansea millions in lost investment. He really does leave us marooned. Grayling only scraped through a vote of no confidence on Heathrow last week by withholding the fact that UK aviation's share of the carbon budget will now double to 12 per cent by 2030. He's gambling that the UK will no longer have to meet EU air quality standards after Brexit.
But my money is on the dark horse Alun Cairns. "Alun who?" Fair question – the secretary of state for Wales has done nothing of distinction in his role which is partly why MPs from across Wales are calling for his resignation.
As a Welsh MP who's been around for longer than I care to admit, I can say with confidence that Cairns is the worst Welsh secretary in living memory. He's the Love Island contestant that should have been voted off much earlier but miraculously manages to survive to the final. He has not invested in a stronger, more sustainable future for Wales. Instead, he has overseen cuts of £3bn from Swansea Bay including the £1.3bn cancellation of tidal lagoon, a tidal power scheme, as well as the £700m broken promise of rail electrification to Swansea and by not fighting against a further £1bn investment cut from Network Rail. Talk about heartbreak. These projects not only would have brought vital investment into South West Wales, one of the poorest regions in Western Europe, but the Lagoon and electrification are also environmentally-friendly innovations which would help to bring Britain into the 21st century.
Love Island: best moments of the 2018 series

Show all 92
Cairns has also failed to stand up for Wales in the government's big infrastructure strategy. Under the Barnett formula, for every pound that is spent on English infrastructure, Wales should receive a five per cent share. But the government has now committed billions to England through HS2 and Heathrow without giving Wales our £3bn. As Welsh secretary, Cairns should have called for Wales to get our fair share but he's failed to do so. Even the Swansea Bay city deal of £1.3bn only has £100m over ten years from Westminster with the rest from the Welsh government, local authorities and the private sector.
Even John Redwood, Margaret Thatcher's infamous Welsh secretary, who could only mime the Welsh anthem, did not fail Wales so badly. Cairns is ushering in a Tory-led Brexit recession that will decimate our economy and bring tens of thousands of job losses including from our largest manufacturer Airbus. If we leave the single market and customs union, Wales will be hit for six and also lose billions in EU convergence funding that should have already been guaranteed by Westminster.
Welsh Conservative leader Andrew Davies quit. It's time for Cairns to go too. But even if Cairns is chucked off the island, he will leave a calamity in his wake.
Geraint Davies is the Labour MP for Swansea West
Join our new commenting forum
Join thought-provoking conversations, follow other Independent readers and see their replies