As a British Muslim, I fear terror just as much as you do
Being made to feel guilty to mourn is painful and hence grieving for acts of terror has become something private for me, even internalised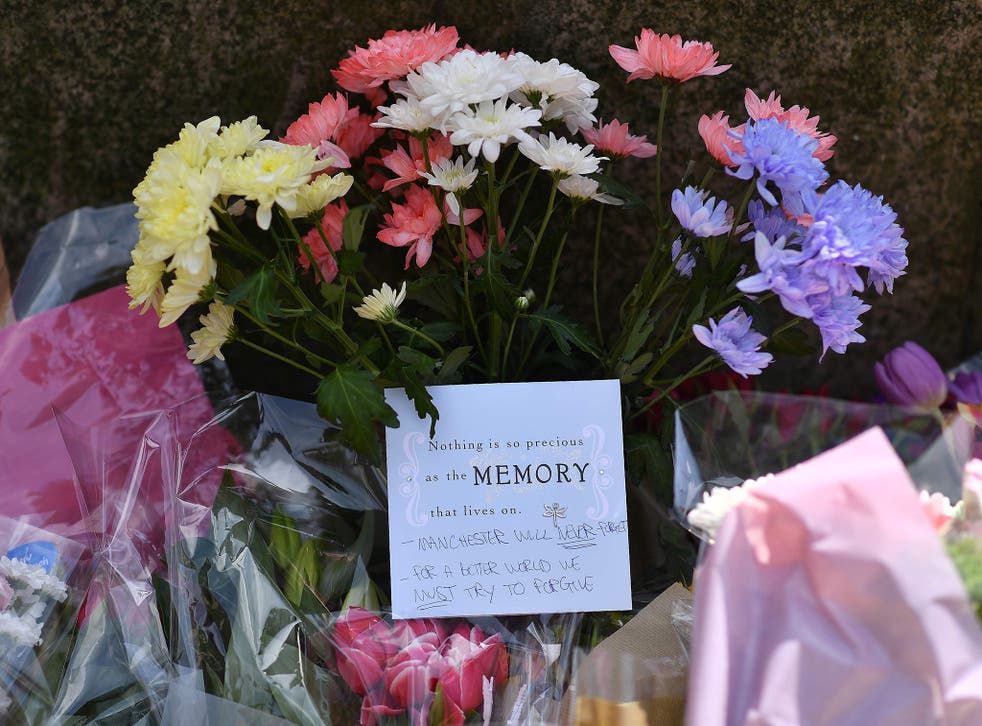 Across the UK this morning, people awoke to the news of last night's terror incident in Manchester. Waking up to read that kids and young teenagers, who were buzzing off the collective euphoria of a pop concert, were victim to a senseless attack was heart breaking. I received the news alone in my bed, and decided to tune into the live reportage across social media, looking for a collective space to express my sorrow and grief.
But I wish I hadn't tuned in. For whilst I was looking for comfort and a safe space to mourn, I certainly wasn't welcome to. Comments coming in by the second included, "GET ALL MUSLIMS OUT OF THIS COUNTRY," "CONTROL IMMIGRATION," and "THIS IS WHAT TOU GET WHEN YOU LET THESE PEOPLE COME HERE. CORBYN TAKE NOTE." The incoming barrage of racist vitriol was impossible to stomach, and so I went offline, left to process the attack alone in my bed again.
Now my family are Muslim, and I'm a second generation Iraqi-Egyptian immigrant here in the UK. And when a terror attack like this happens, I'm just as scared as everyone else in this country. I grieve as much as anyone for the beautiful lives lost. And like other British citizens, I'm also fearful that my family and I might one day be victim to a terror attack. But the immediacy with which immigrants are socially scapegoated, and the barbaric rhetoric that comes with it, prohibits me from expressing these fears. In fact, I don't even feel entitled to feel any grief, because as a person of colour, I am made to feel complicit in terror. This was also the case with Orlando; the quick hate that generated towards Muslims, both within and outside the LGBTQ+ community, silenced my sorrow as a queer Arab.
Manchester explosion in pictures

Show all 37
Being made to feel guilty to grieve is painful, and only intensified by the knowledge that terror attacks in Baghdad – where I also have family – don't seem to warrant much public mourning. And hence grieving for acts of terror has become something private for me, even internalised. I am silenced in the West for being Middle Eastern, and I lament in the Western silence over the suffering in the Middle East.
In the aftermath of last night's devastation, we have a collective responsibility to make the voices of British Muslims visible. For they were among the taxi drivers coming from Liverpool to rescue victims; they were the doctors tending to the wounded in Manchester's hospitals.
This massacre sits adjacent to a general election, and as recent history has shown us, the right will instrumentalise the attack to their advantage. Theresa May's promise to bring immigration down to "the tens of thousands" will play to the advantage of right wing voices, who will co-opt last night's horror as a way to scapegoat immigrants. This is partly the reason Marine Le Pen was able to secure one third of the gay vote in Paris; repetitively using the attacks in Paris as a sticking point, she persuaded that Islam was a threat to civil liberty.
Queues form outside blood donor centres in Manchester
Unsurprisingly, Corbyn may also be made to seem complicit in this act of terror. His humane immigration policies will be spun to characterise him as a terrorism apologist. But the actions of one fanatic cannot be made to represent the ideologies of all immigrants, and all Muslims.
For we're all as scared of terrorism as you are. Please don't let the right capitalise on your fear so that you reject our presence. Allow us to grieve with you. An in this time of entrenched divisionism, let's move forward together, fighting hate, not breeding more of it.
Join our new commenting forum
Join thought-provoking conversations, follow other Independent readers and see their replies