How one of the biggest sporting tournaments in the US still revolves around our ugly English class system
Banning paying players was a convenient way of keeping out the unwashed, those who needed to work for a living. A version of this tradition found its way across the Atlantic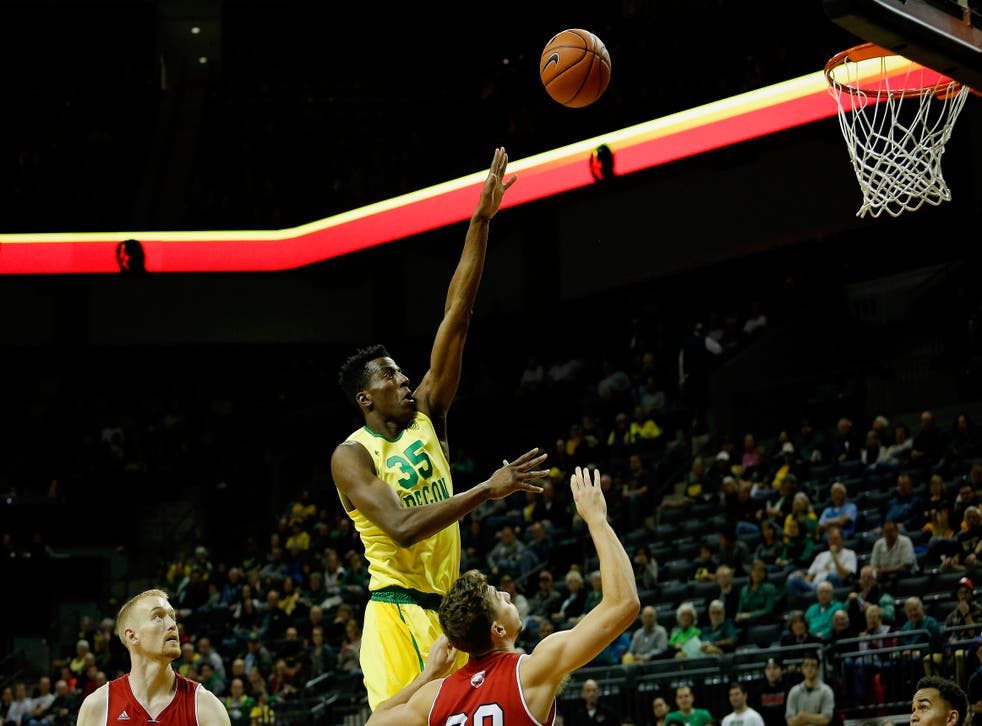 They call it "March Madness". US college basketball's wildly entertaining championship tournament is one of America's biggest and best sporting events. But it has a very English injustice at its core.
There's nothing quite like the single elimination tournament featuring 68 teams. Every game counts, and the fans care deeply about them. This isn't the FA Cup where commentators feel the need to constantly remind us of a "magic" that no longer exists. It's self-evident.
Staged at four regional hubs, matches come at a blistering pace in the early rounds, one after the next. Half the country fills in a bracket in the hopes of pocketing one of the big prizes that are put up annually for getting it right (which no one ever does because the odds against it are astronomical) and then sits down to watch a rich show, almost every part of which is sponsored by someone.
And that's where the very English problem comes in. The stars of the show are cut out of the cash. They are officially gentlemen amateurs or, rather, what the National Collegiate Athletic Association these days describes as "student athletes".
Once it shook itself free of its colonial master the US wisely dumped much of our baggage, with the notable exception of slavery. It took a bitter civil war to shake that off.
10 biggest sports contracts on the planet

Show all 11
There would be no monarchy, no state religion, no aristocracy. Freedom of speech was, meanwhile, enshrined in the first amendment of the new constitution. Coffee was to be the drink of choice rather than tea.
And yet they didn't excise everything. They didn't quite shake off what is usually referred to our quaint and ugly class system.
Amateurism has its roots in a very English fretting about middle- and upper-class boys becoming "weak" in contrast to their working-class peers. Advocates of muscular Christianity in the 19th century resolved to use sport to do something about this. Banning paying players was a convenient way of keeping out the unwashed, who needed to work for a living. A version of it found its way across the Atlantic.
Now largely consigned to the dustbin of history here, it persists in US college sports as a means of keeping the athletes from getting a cut of the vast sums of money that are generated.
They not only have their compensation limited to a scholarship, plus (these days) a stipend to cover things such as books, but they aren't even allowed to earn anything relating to their sports. People on music scholarships can busk, and play in bars. Those on academic rides can sell computer programmes or start companies. Athletic scholarships bar athletes from even getting a few dollars through signing autographs.
Their coaches make millions, which they top up with appearances in ads and hosting radio shows. The NCAA's president Mark Emmert is also in the million-dollar-plus salary club. While few other administrators can match his remuneration, they do pretty well for themselves.
The athletes, the stars of the show whose performances generate all this money, get room and board and their college fees paid. It wasn't that long ago that the "board" part was less than full too.
Shabazz Napier of the 2014 NCAA tournament-winning University of Connecticut talked about "hungry nights when we do without food". The rules were subsequently changed to avoid a repeat. But many restrictions remain.
Most of the athletes in revenue sports (basketball and American football) are, it's worth nothing, of African-American descent. Most of the coaches and administrators... well, do you really need it spelt out?
Still, change is coming, albeit slowly. There have been several legal actions launched with the aim of challenging the system that have chipped away at the dam. In the most recent, a judge ruled that universities' capping the value of scholarships was illegal. It will be appealed, but even if the waters don't ultimately break the dam, something will free them and bring change, perhaps the unlikely figure of a Republican congressman.
Mark Walker of North Carolina has introduced a bill that would enable athletes to profit from their names and images, while (crucially) allowing colleges to retain their status as amateur sports organisations in the US tax code.
It's an admirably progressive piece of legislation from an otherwise deeply Conservative politician representing a deeply regressive party that could pave the way for something like the model adopted by the Olympics when it admitted professional sportspeople. It ought to attract bi-partisan support.
Walker has spoken of his desire to diversify his party. That has been greeted with a certain amount of cynicism, but it's notable that polls show black voters are much more favourably inclined to paying student athletes than white voters are.
On this issue, if nothing else, more power to him. He's described the restrictions placed upon college athletes as "un-American". And they are.
Support free-thinking journalism and attend Independent events
Many US current and former students, weighted down by the loans taken out to cover fees that can make even those charged in the UK look reasonable, would argue that athletes on a "full ride" don't do badly.
But, armed with their degrees, they would be unlikely to work for enterprises that colluded to prevent them from receiving value for their services. So why should their athletic peers?
Come on, America. It's time to dunk this old English relic into the nearest trash can along with the other silly things from this country you sensibly got rid of.
It would remove a taint from watching an all American sporting delight if you did.
Join our new commenting forum
Join thought-provoking conversations, follow other Independent readers and see their replies