My friend fought high street stores for more disabled equipment for her son, and lost. This shouldn't be happening in 2016
The bathroom equipment is not cheap. But then consider that both M&S and Cineworld make millions of pounds in profit. It has also recently emerged that M&S is prepared to spend £4.2m on its chief executive for just a single year's work but not £12,000 on a disabled toilet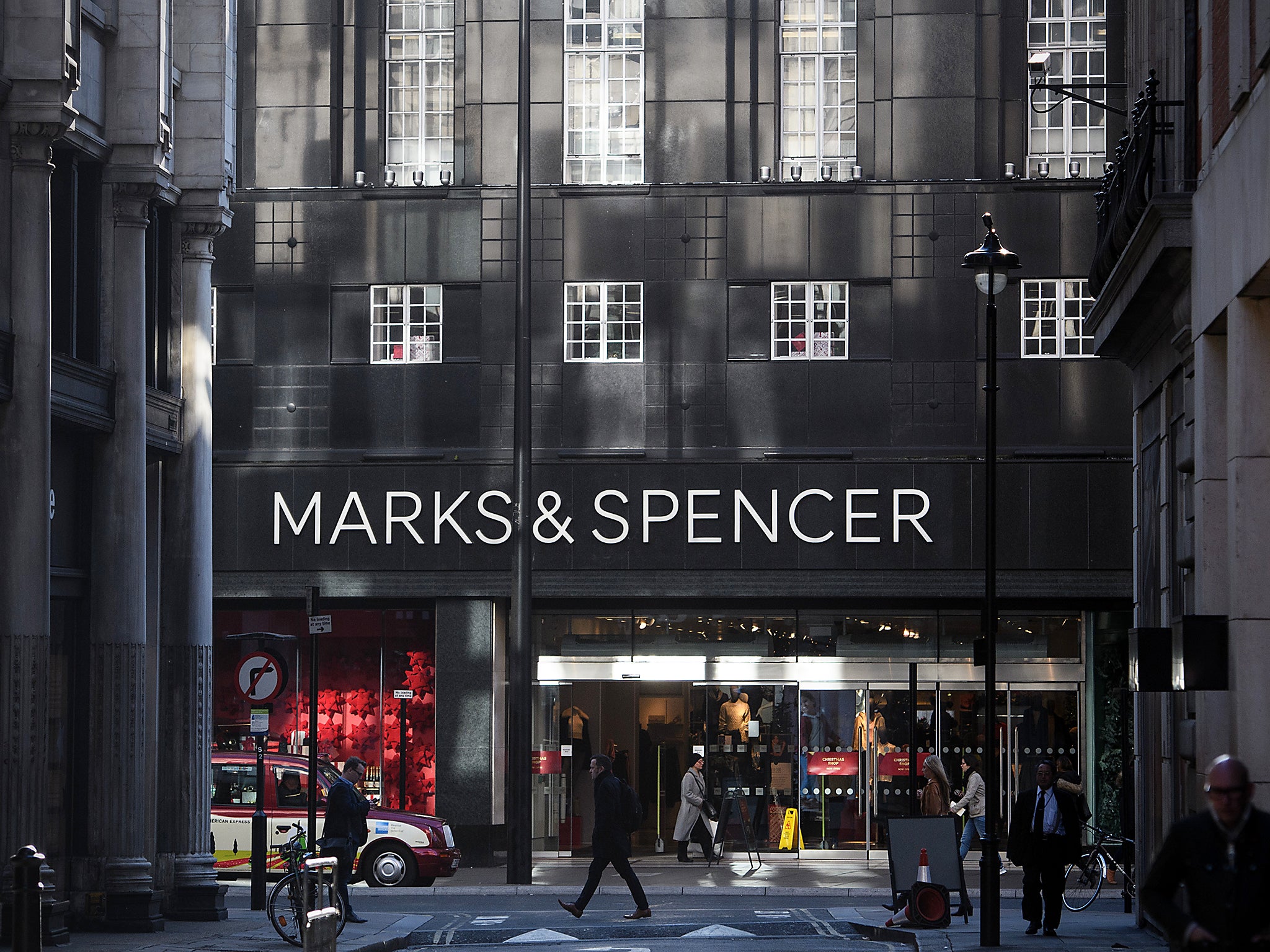 "How much does it cost?" was one of the first things I asked Laura Moore when she raised with me her attempts persuade her local M&S and Cineworld branches to install disabled toilets that her son can actually use.
While disabled toilets have become more common than they once were, a sizeable minority of disabled people still can't use them.
That's because they require specialist equipment, including a hoist, and, ideally, a changing table suitable for adults so their carers and assistants don't have to use the floor.
When a consortium of charities started a campaign to increase the number of these – it's called Changing Places – there were just 10 facilities boasting that equipment in the whole of the UK.
Changing Places now registers 902 such conveniences, a vast improvement. But that number is still far too low, particularly given the campaign's estimate that in excess of 250,000 people need them. That number, by the way, is probably on the low side. When I spoke to the people involved, they told me they had become aware that people with a far wider range of conditions would benefit from the equipment than even they had realised.
Dispatches: Assessor dismisses claimant's disability as being "fat"
People who may currently be confined to their homes because it is still so rare to find it.
That ought to serve as a stain on our collective consciousness, which brings us to Laura Moore. Her seven-year-old son has quadriplegic cerebral palsy. At the moment, she can just about lift him on to the toilet, but he's growing and she'll soon be putting herself at risk of disability if she keeps it up.
She believes, not unreasonably, that her family should be able to take him out to places like M&S or Cineworld. Places that the rest of us regularly visit without having to engage in a logistical nightmare of pre-planning. So she asked the two companies whether they would be willing to help her son, not to mention lots of other potential customers where they live. By, you know, doing the decent thing.
It probably won't surprise you to learn that both of them said no. But Cineworld did point out that there was a Changing Places registered facility a mile away from the branch Laura uses.
I know Cineworld was trying to be helpful. But, really. Just for a moment try and imagine pushing a wheelchair for a mile through the rain.
M&S, meanwhile, said it had "looked carefully into Ms Moore's request and considered it thoroughly" but "as we have explained in some detail in our reply, we will not be making any immediate changes to our customer facilities".
So back to the question of cost, which, I have to admit, I was rather embarrassed and ashamed to ask. It shouldn't be a question of cost when it comes to common decency and providing facilities for all your customers to be able to shop or view in comfort. But it is.
Now the equipment can be purchased for something over £6,000 (probably less if you're a big company). Changing Places reckons the cost of kitting out a new development – recommended by British Standards but not compulsory – amounts to between £12,000 and £15,000.
Not cheap. But see my point above about decency and then consider that both make millions of pounds in profit. It has also recently emerged that M&S, is prepared to spend £4.2m on its chief executive for just a single year's work. A bunch of other highly paid managers have been offered seven figure bonuses alongside him if they hit targets of one kind or another.
It is harder to get a comparable figure for Cineworld, which has endured a bit of upheaval at the top, having changed finance director and chief executive during the period considered by its most recent annual report. However, the money paid to the outgoing and incoming pairs in that year amount to £3.6m.
When set against those absurd sums, £12,000 to £15,000 doesn't seem like all that much. It is, in fact, no more than a rounding error.
Changing Places told me it has started to engage with supermarkets, and has seen movement on the part of Premiership football clubs too. It registered Arsenal's Emirates Stadium in 2014 and has more recently added those of Man United, Man City, Liverpool and Southampton. Leicester and West Ham also have facilities in place. Tottenham will have one when its new stadium is complete.
So it can be done. Moreover, it should be done. When it comes to M&S, for example, Laura Moore just wants the company to look at what can be done at its larger stores, at least those that remain open when £4.2m chief executive Steve Rowe has finished his closure programme.
She's not asking for the earth. Just for something the vast majority of us take for granted should the need arise when we're not at home. Both M&S and Cineworld say they listen to their customers. The busy festive shopping season wouldn't be a bad time for those customers to make their feelings known.
Join our commenting forum
Join thought-provoking conversations, follow other Independent readers and see their replies